Rihanna serves up some serious looks in her new video with DJ Khaled and Bryson Tiller
Fresh off his massive hit with Justin Bieber, Quavo, Chance the Rapper, and Lil Wayne, DJ Khaled is back with another smash track. This time, the producer and king of the internet has teamed up with Rihanna and Bryson Tiller for the Santana-sampling "Wild Thoughts."
The Daily Mail recently reported that Rihanna could have new music on the way at some point this year. And while it's unclear whether this latest song, taken from DJ Khaled's upcoming album Grateful, is the new music that was teased, we're glad that it's here. So, so glad.
The track, titled "Wild Thoughts," samples Santana's iconic 1999 Latin-pop track "Maria Maria," and the accompanying music video sees Rihanna wearing some pretty stunning looks.
First, the singer slays in psychedelic patterned trousers, pairing the pants with a bandana and red crop top with huge, billowing sleeves.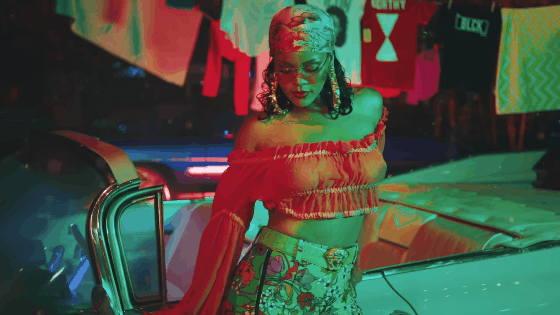 She is serving some serious attitude, and we're loving it. It's like she knows she's owning this ~lewk~.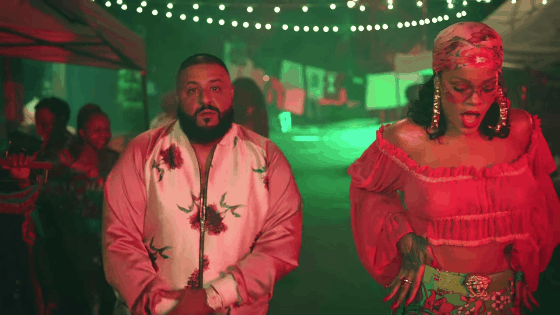 Later in the video, Rihanna becomes a vision in a loose-fitting, slightly ruffled blue dress, which is complemented with blue eyeshadow and topaz jewelry. Ri made this ensemble POP by adding red lipstick, red nails, and some rather elaborate sandals.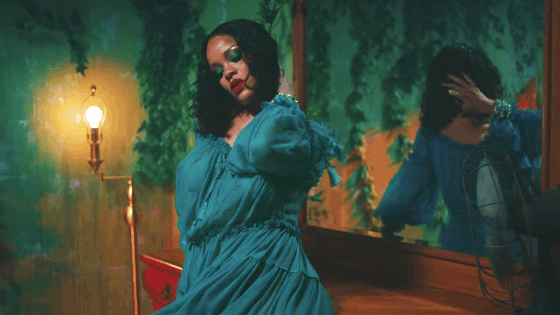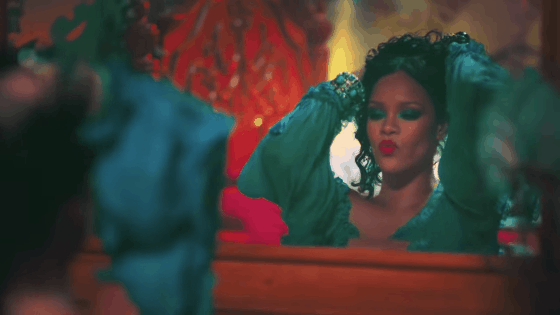 The singer's next look is giving us summer in the Caribbean vibes. Standing atop a building alongside DJ Khaled and Bryson Tiller, Rihanna's dons an outfit reminiscent of Beyoncé's sunny "Hold Up" gown. However, it seems that she's actually wearing trousers and not a dress.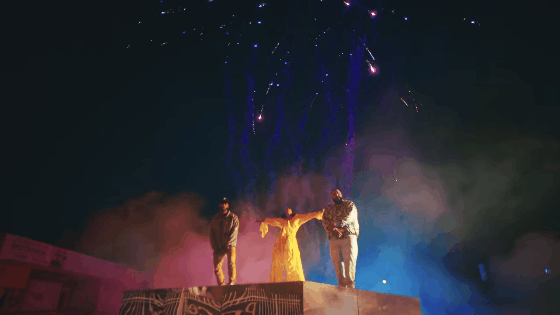 Watch the full video for DJ Khaled, Rihanna, and Bryson Tiller's "Wild Thoughts" below.
https://www.youtube.com/watch?v=fyaI4-5849w?feature=oembed
"Wild Thoughts" is the latest song to be released from DJ Khaled's Grateful. The song follows the monster hit, "I'm The One," as well as his collaboration with Beyoncé, Jay Z, and Drake. The album will be released on June 23rd, and is executive produced by DJ Khaled's baby son, Asahd Khaled.
Now, we're off to boogie to "Wild Thoughts" for the rest of the day.