Rihanna's body-inclusive lingerie line dropped last night, and the Twitter reactions will make you cry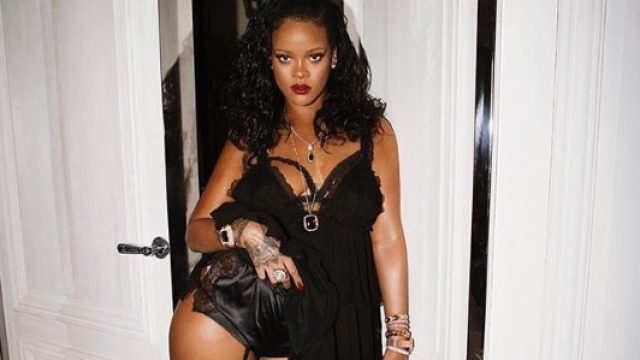 We interrupt your regularly scheduled programming with a very important announcement: Rihanna's new lingerie line has dropped. On the heels of her iconic Fenty Beauty collection (which features a whopping 40 different foundation shades), the "Wild Thoughts" singer has curated a body-inclusive lingerie line designed for every shape and size.
The Savage x Fenty collection dropped Friday, May 11th, and Twitter has officially Lost. It. Fans of the singer are relieved and delighted to find a lingerie line that actually has cute options for everyone — and at an affordable cost. RiRi made a real effort to represent women of varying skin tones and sizes with her models and sizes, and it shows.
https://twitter.com/udfredirect/status/994933681436418049
false
https://twitter.com/udfredirect/status/994930048703528960
Rihanna spoke out about the brand and its messaging in a recent interview.
"I accept all of the bodies, she told Vogue. "I'm not built like a Victoria's Secret girl, and I still feel very beautiful and confident in my lingerie.
https://www.instagram.com/p/Bin17OmBLMl
She also explained that her new line is "really about taking complete ownership of how you feel and the choices you make. Basically making sure everybody knows the ball is in your court. As women, we're looked at as the needy ones, the naggy ones, the ones who are going to be heartbroken in a relationship. Savage is just the reverse. And you know, guys don't like getting the cards flipped on them — ever."
SavagexFenty goes up to a 3X in underwear and a 44DDD in bras, and has price tags as low as $24 for bras and $14.50 in underwear.
Now BRB, we have some serious shopping to do.