Rihanna rocks a velvet skirt and a baseball cap as only Rihanna could
Among those at the top of our list of fashion risk-takers is, of course, Rihanna. And last night's outfit — featuring a velvet skirt and baseball cap — cemented her place at the top of that list for life.
Attending the FN Achievement Awards, which is presented by Footwear News and celebrates all things shoes, Rihanna strutted down the red carpet wearing what can only be described as "athletic red carpet goth."
The ensemble consisted of pieces from the Vetements x Juicy Couture collab, including a black velvet maxi skirt, baseball hat and shirt reading "securité," black velvet opera gloves (with "Juicy" emblazoned down the side in crystals), and the singer's award-winning Fenty x Puma Creepers.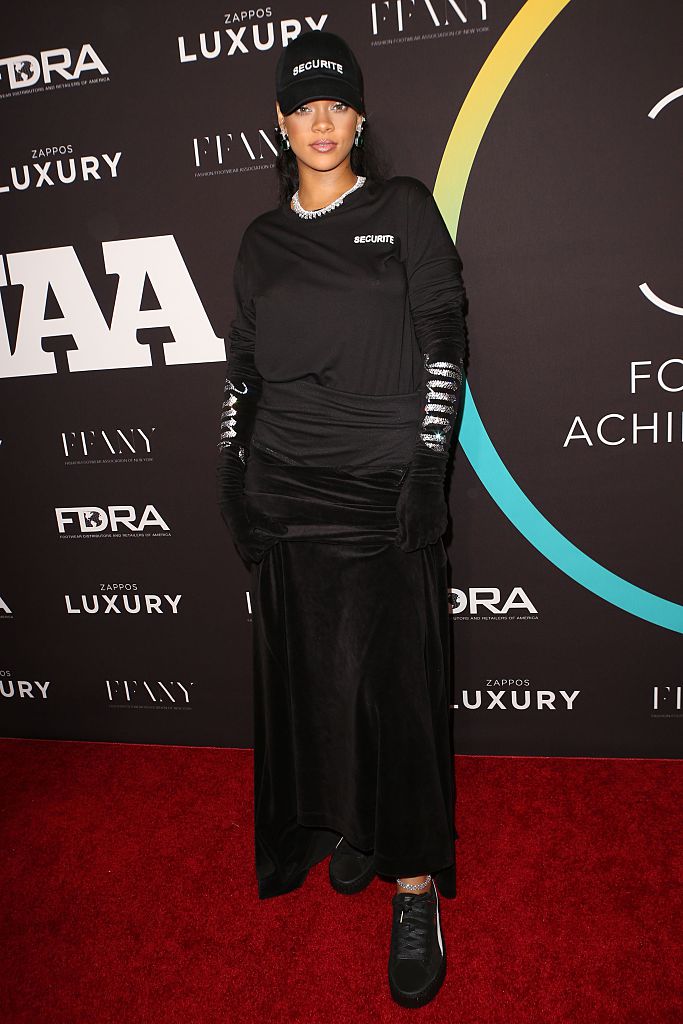 And oh yeah, she topped the whole thing off with Chopard diamonds, naturally.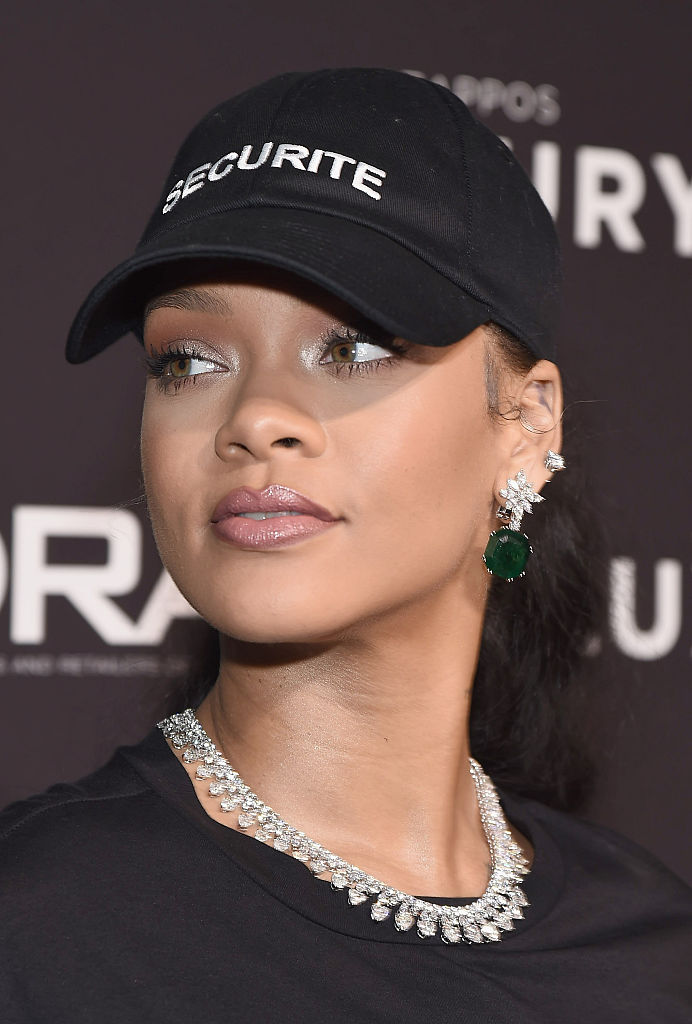 At the awards event, Rihanna was presented with Footwear News' Shoe of the Year award for her Puma Creeper. Since it was first brought to market in September 2015, the shoe has sold out every time its been re-released. Incredibly, Rihanna is the first woman to ever win this award — so we are doubly excited for her!