Rihanna's greatest regret in life involves a bedazzled thong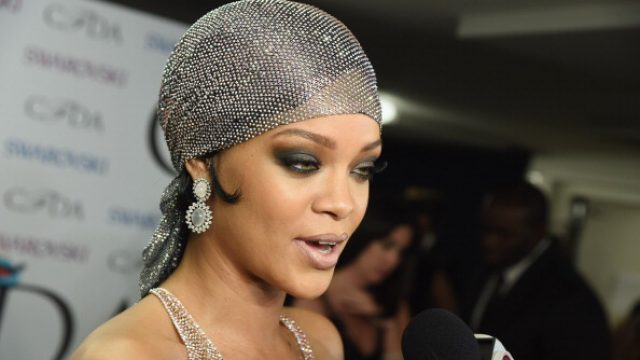 Looking back on Rihanna's life, the list of accomplishments is impossibly long. So does she have any regrets? Just one. . . and it has to do with underwear choice.
OK, let's back up a second. Remember that absolutely stunning, revealing dress she wore to accept the Fashion Icon Award from the Council of Fashion Designers of America in 2014? Yeah, us too: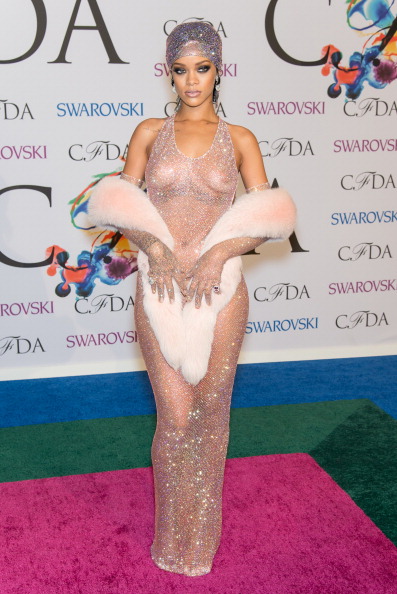 The sheer Adam Selman gown featured 230,000 crystals on fishnet fabric, according to ELLE, and took 20 people to put together.
It's a memorable lewk for a lot of reasons and yet it's also the reason for Rihanna's one regret in life: She wishes she hadn't worn beige panties underneath this sparkly number. As the pop singer told Vogue in a new interview:
To which Vogue's Abby Aguirre asked for clarification, "Wearing a thong that wasn't bedazzled is your greatest regret in life?" and Rihanna responded, "To the CFDA Awards. Yes."
Oh, Rihanna. Please never change.