Rihanna pulled a Beyoncé and dropped a surprise fragrance
Good news for perfume aficionados: Rihanna surprised us all and released a new fragrance, the Reb'l Fleur Love Always Perfume.
While fans keep begging Rihanna to release new music, the mogul seems committed to expanding her beauty empire. But even though it's been quite some time since we've gotten a song from Riri, a new perfume is just what we need to tide us over.
Rihanna's new fragrance, Reb'l Fleur Love Always, promises to be a vibrant, sexy, and bold sister to her first-ever perfume, Reb'l Fleur. If anyone knows how to harness the power of femininity, it's Riri. According to the perfume's description, it's a deliciously fruity concoction meant to invoke the lush smells of island life with a sultry dry down.
You can now purchase Rihanna's Reb'l Fleur Love Always perfume.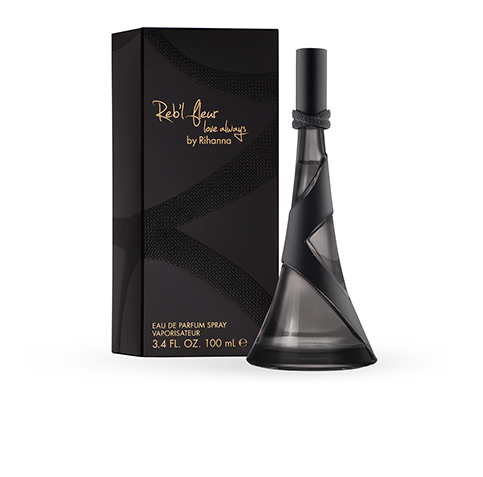 The packaging seems to match the alluring scent.
https://twitter.com/udfredirect/status/1034485834039353345
Base notes of vanilla, patchouli, amber, and musk keep the fruit-forward scent from being too sweet, giving it a warm, woody balance.
It sounds divine.
Leave it to Rihanna to surprise everyone with a fragrance, because we did not see this launch coming. She's on top of her game right now, and we are all the lucky beneficiaries. There's no time like the present to stock up on a new perfume.