Rihanna's Ocean's 8 locs hairstyle has a powerful meaning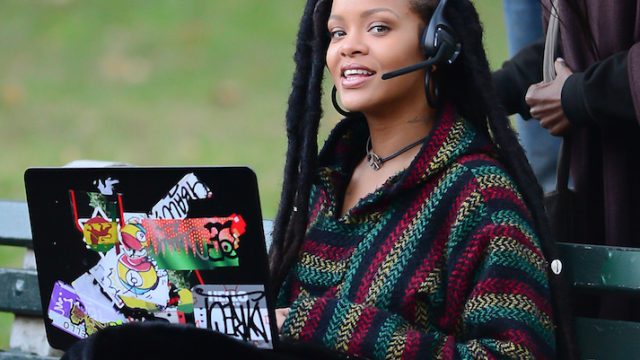 Bad gal RiRi fans, this news is for you. Rihanna debuted her luscious faux locs in October 2016 when she was filming the highly anticipated heist movie Ocean's 8, and she pretty much broke the internet. Refinery29 reports that Rihanna specifically wanted her Ocean's 8 character (Nine Ball) to have that hairstyle. Of course, she enlisted her longtime hairstylist, Yusef Williams, to create the epic 'do for her, and it was definitely a power statement.
Rihanna's long faux locs had a deeper meaning to her, according to R29. Yusef tells the publication:
"We thought it would be strong...Her locs would maintain that tie to Africa. She'd keep her accent. She wasn't just going to be some American girl in this movie. Nine Ball is still a Caribbean girl that just happens to be in America."
While the film itself has a diverse cast, Rihanna made it a priority to ensure her character was represented in a way that felt authentic to her. Plus, we know that RiRi is all about inclusivity: she launched a diverse beauty brand and size-inclusive lingerie line that reopened dialogue in the media about representation. So it only makes sense that she would have the same mentality when filming Ocean's 8.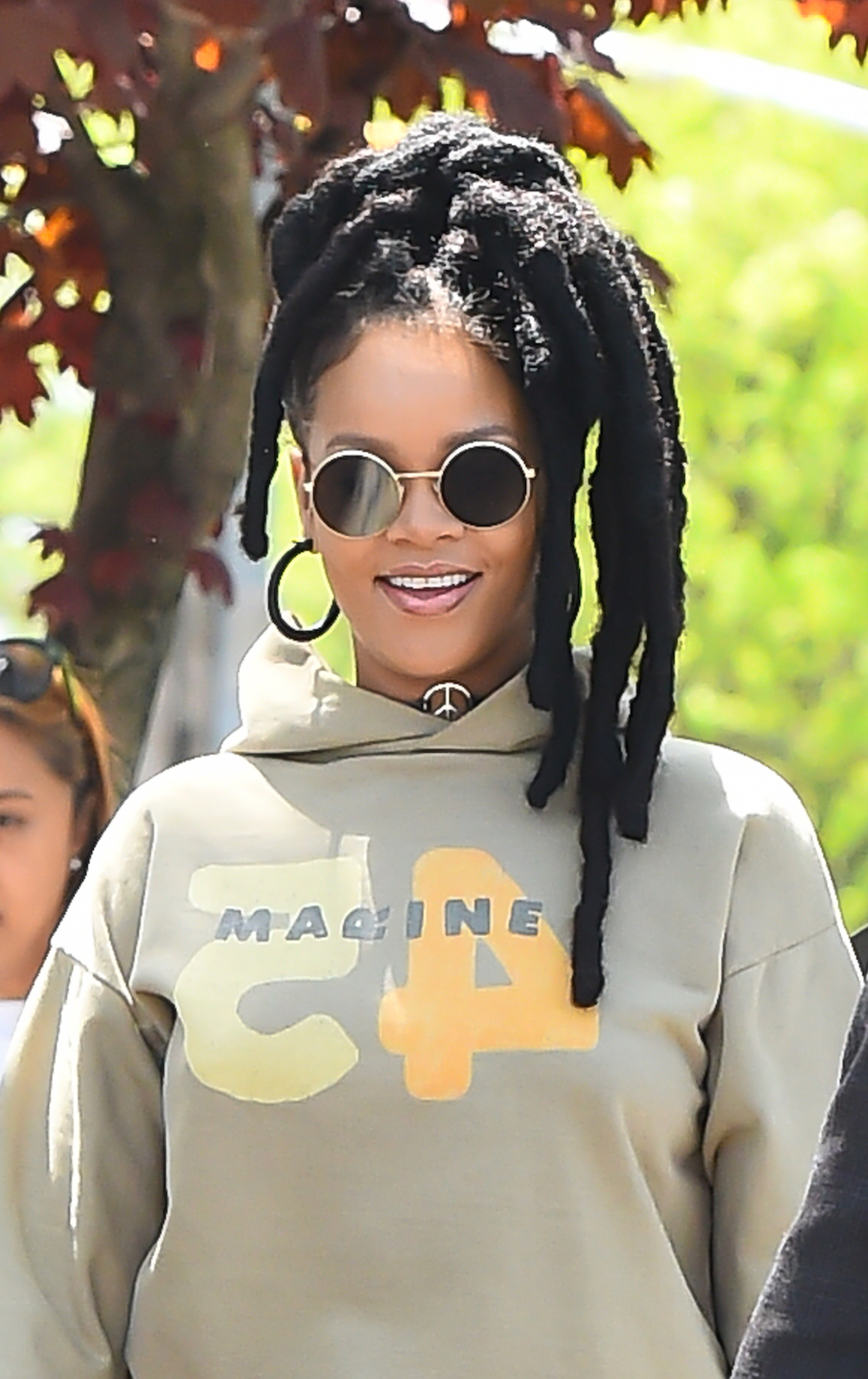 Yusef tells R29 how important Nine Ball's hair is in the film, saying:
"We wanted this girl to be cool, chill, and very minimal. She would wear the same things over and over again. But I think the one thing she probably cared about the most was her hair. When people have locs, it's kind of like their crown. It's their pride and joy. It's like a flower...you gotta nourish it and watch it grow. Hair played a really big part in who Nine Ball came to be."
Rihanna looks flawless, and we're glad she made a push to have locs in the movie.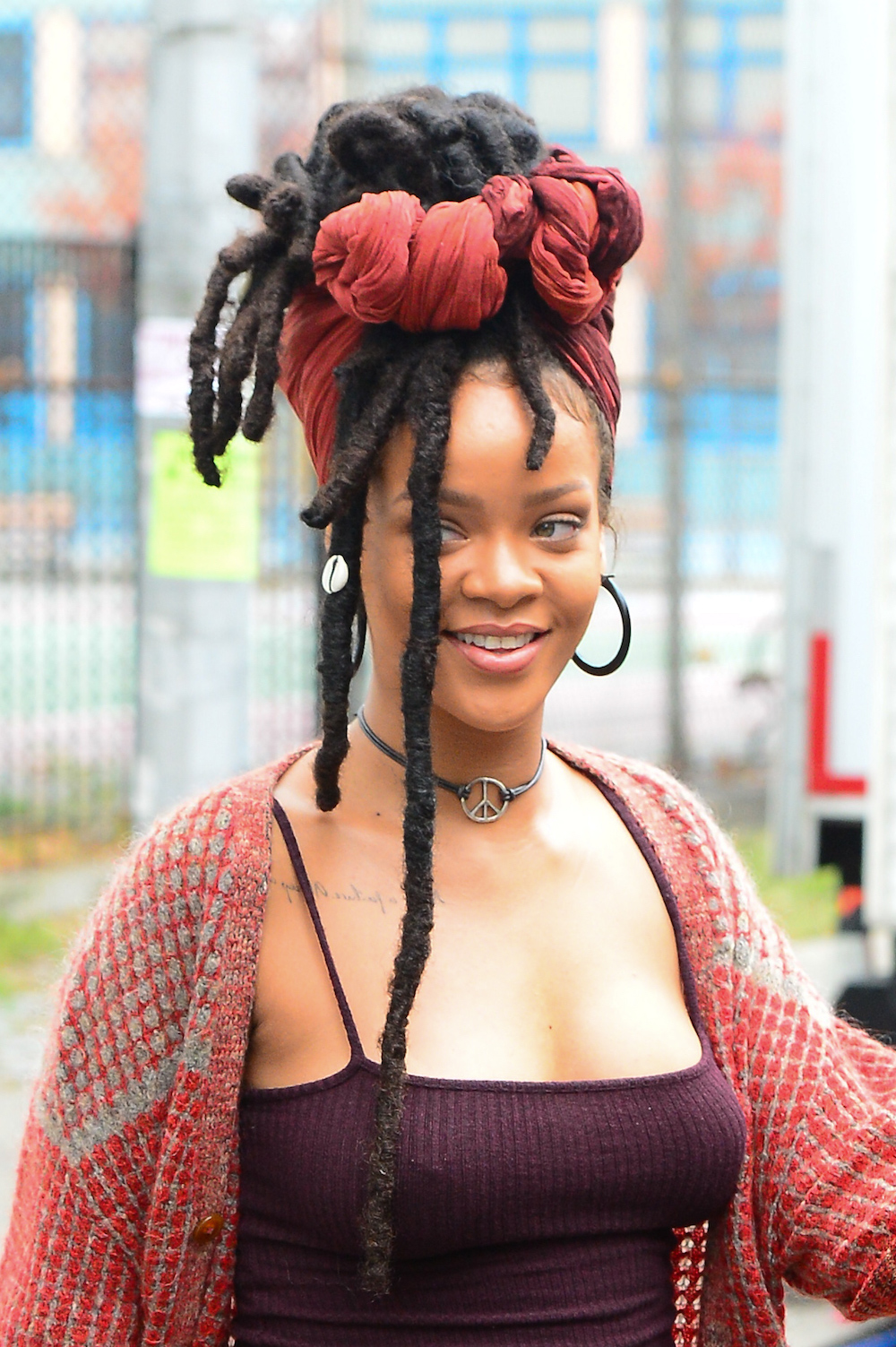 Yusef added that Rihanna channeled her inner Lauryn Hill. He told R29:
"[Rihanna] channeled her inner Lauryn Hill and those other dreadlocked girls from back in that day who kind of just did their thing. You know she's from Barbados — she knows what to do with dreadlocks. It probably was the easiest style she's ever had, since she got to be free and cool and see herself differently."
Rihanna effortlessly owned her locs during filming, and we can't wait to see her character do the same on the big screen. Will you be watching Ocean's 8 this weekend?