Rihanna mixes pinstripes with leopard print, proving once again she's our style hero
When we want a woman who can effortlessly pull off every different clothing cut, pattern, and combination under the sun, Rihanna is our go-to girl. Whether she's sporting the health goth look, pulling off DIY t-shirt hacks, or joining the growing cult of celebrities with bangs, Rihanna commits to her fashion choices and it shows.
In the latest of her creative fashion escapades, RiRi was spotted wandering the streets of New York on Wednesday in an ensemble that paired a pinstriped halter top with highwaisted, loose-cut leopard print pants, and yes, we love it.
Never listen to someone who tells you not to mix patterns, they obviously just haven't found the right pinstripe and leopard print combo.
Her watch looks nice too.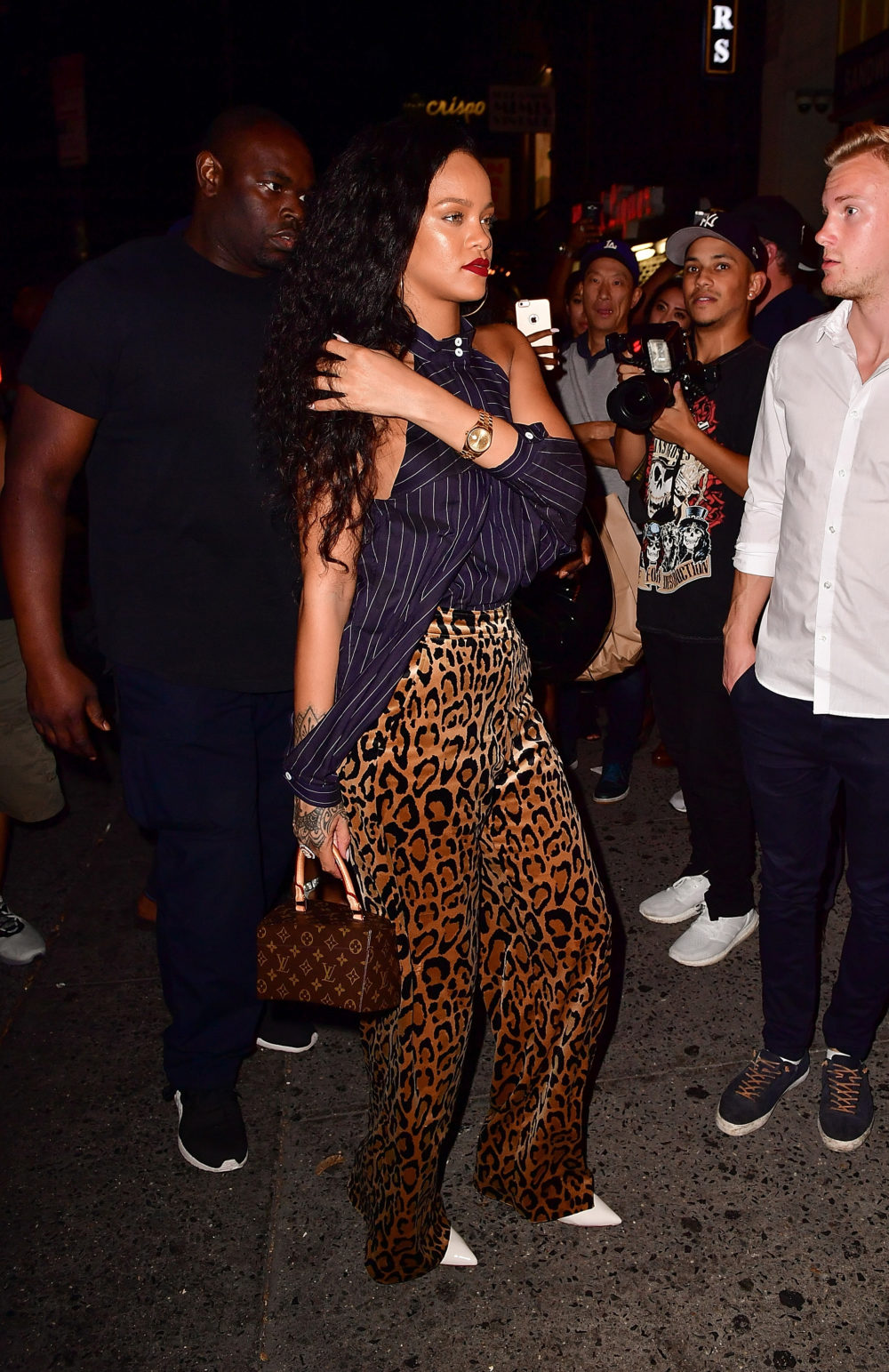 Rihanna is serving some serious Fran Drescher of The Nanny vibes with the shiny leopard print pants, and we have no doubt Fran would be proud.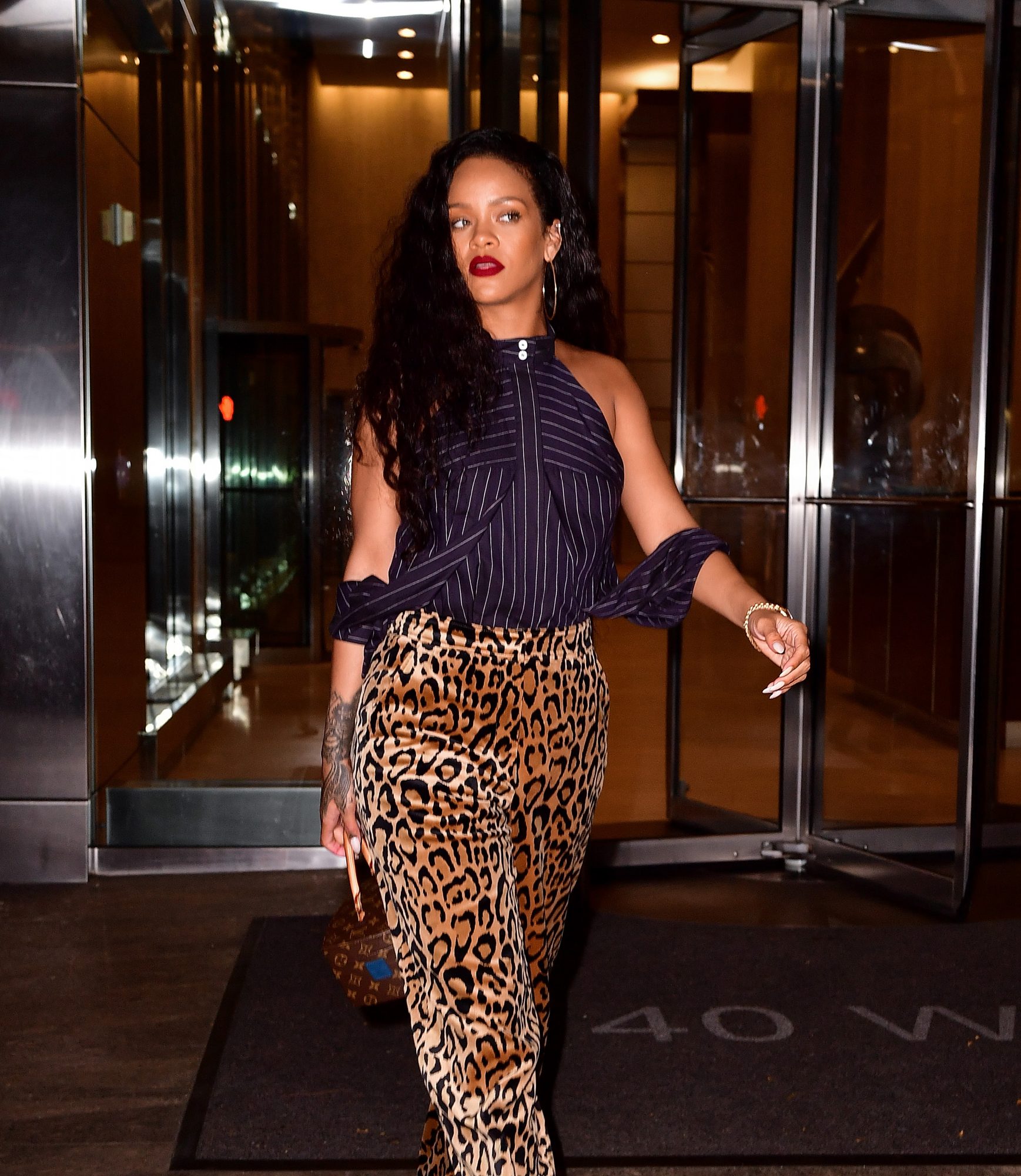 Her bold red lip and classic hoop earrings only seal in the fact that she is 100% succeeding at making a fashion faux-pas a fashion must.
Her white shoes are doing the work as well.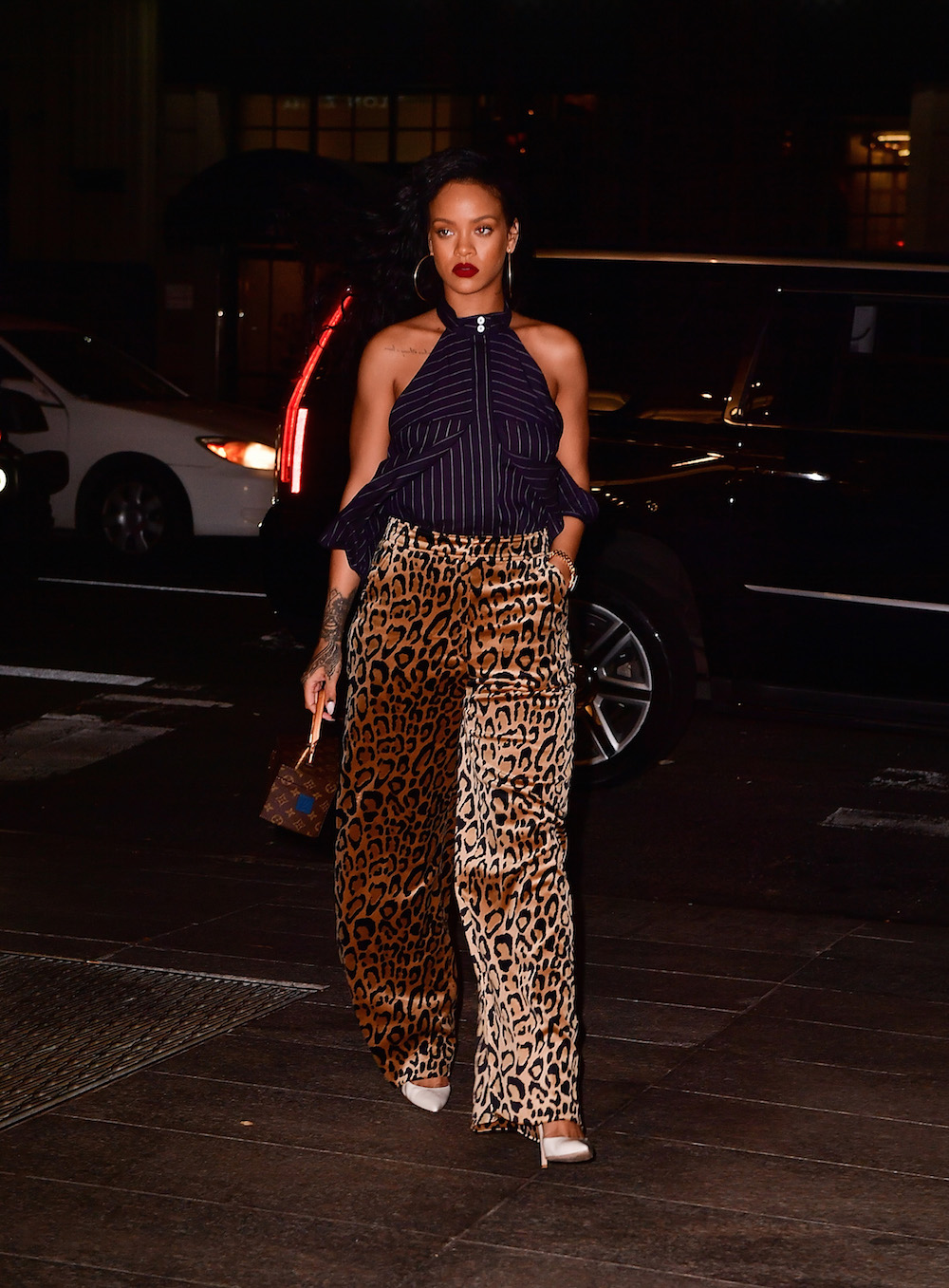 If you take anything away from Rihanna's latest outfit, it should be that fashion is play and if you're confident — you can wear whatever you want WITH whatever you want!