Rihanna came dressed as the pope to the 2018 Met Gala, and we're converting to Fentyism ASAP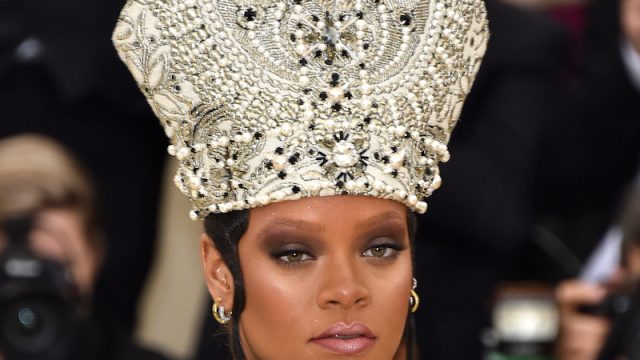 If the Met Gala is the Super Bowl for fashion, Rihanna is the star quarterback. The R&B singer, makeup maven, and now lingerie designer always slays the annual ball, whether she's in an avante-garde Comme des Garçons floral look or drowning the red carpet in an embroidered yellow train. For this year's Met Gala, Rihanna dressed like the pope, a literal homage to the ball's theme: "Heavenly Bodies: Fashion and the Catholic Imagination." Are any of us surprised that she brought this level of drama? Come one, RiRi is not one to do things in a demure way.
Rihanna's papal-inspired outfit consisted of a strapless white mini-dress embroidered with pearls, complete with a matching, floor-grazing robe. Accessories included a rosary-esque necklace, hoop earrings, and Louboutin heels with pearl ankle straps.
Rihanna, can we make a confession?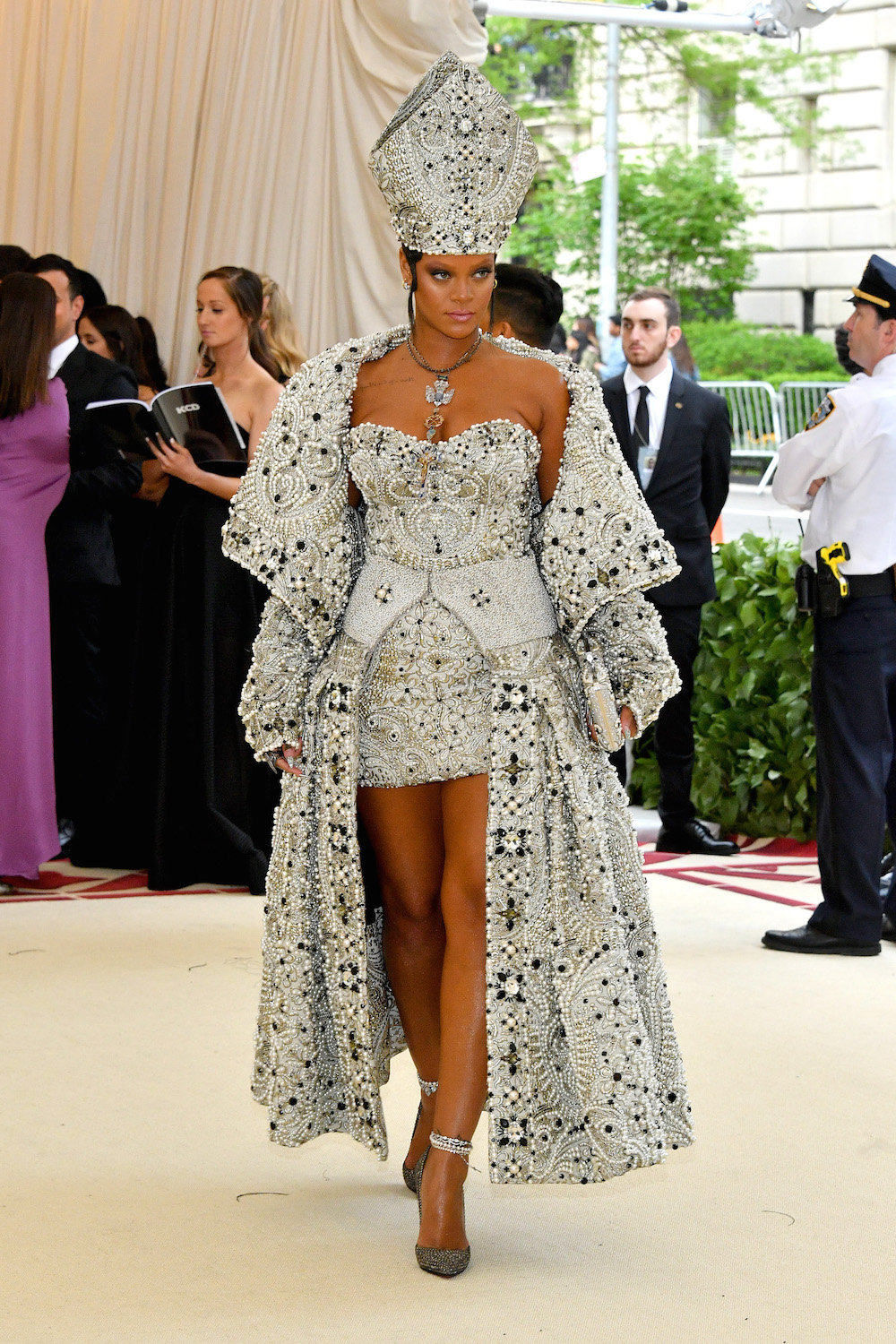 While her makeup was minimal (though she's most likely wearing Fenty Beauty and Body Lava on her décolletage), her headpiece, which resembled a bishop's mitre, did the talking. Jaw. Dropped.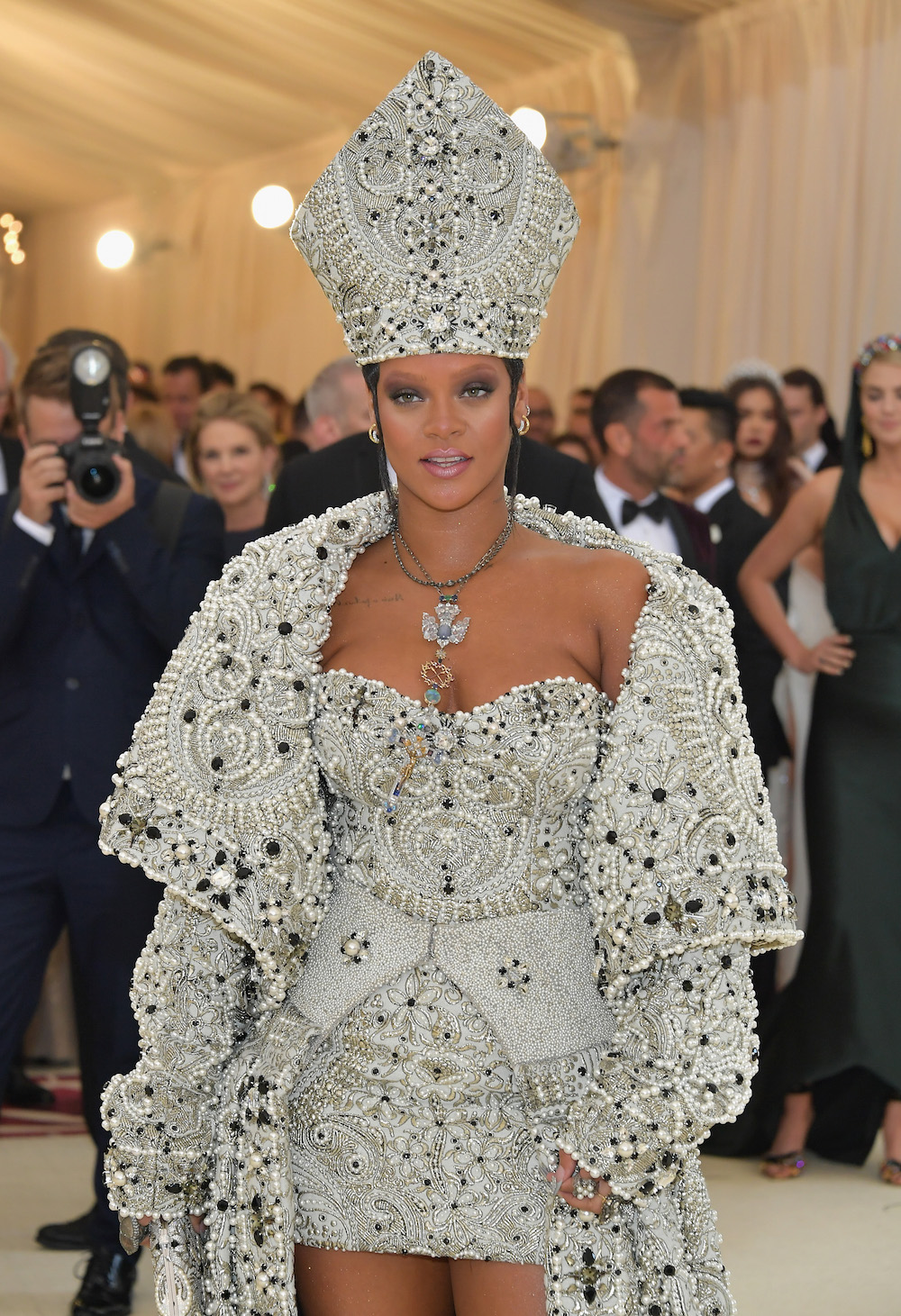 Thank you RiRi for bringing us to salvation.
We were all waiting for you like:
This year also marks Rihanna's first time as co-chair of the event alongside Donatella Versace and Amal Clooney, though she has attended the event 11 other times since 2007.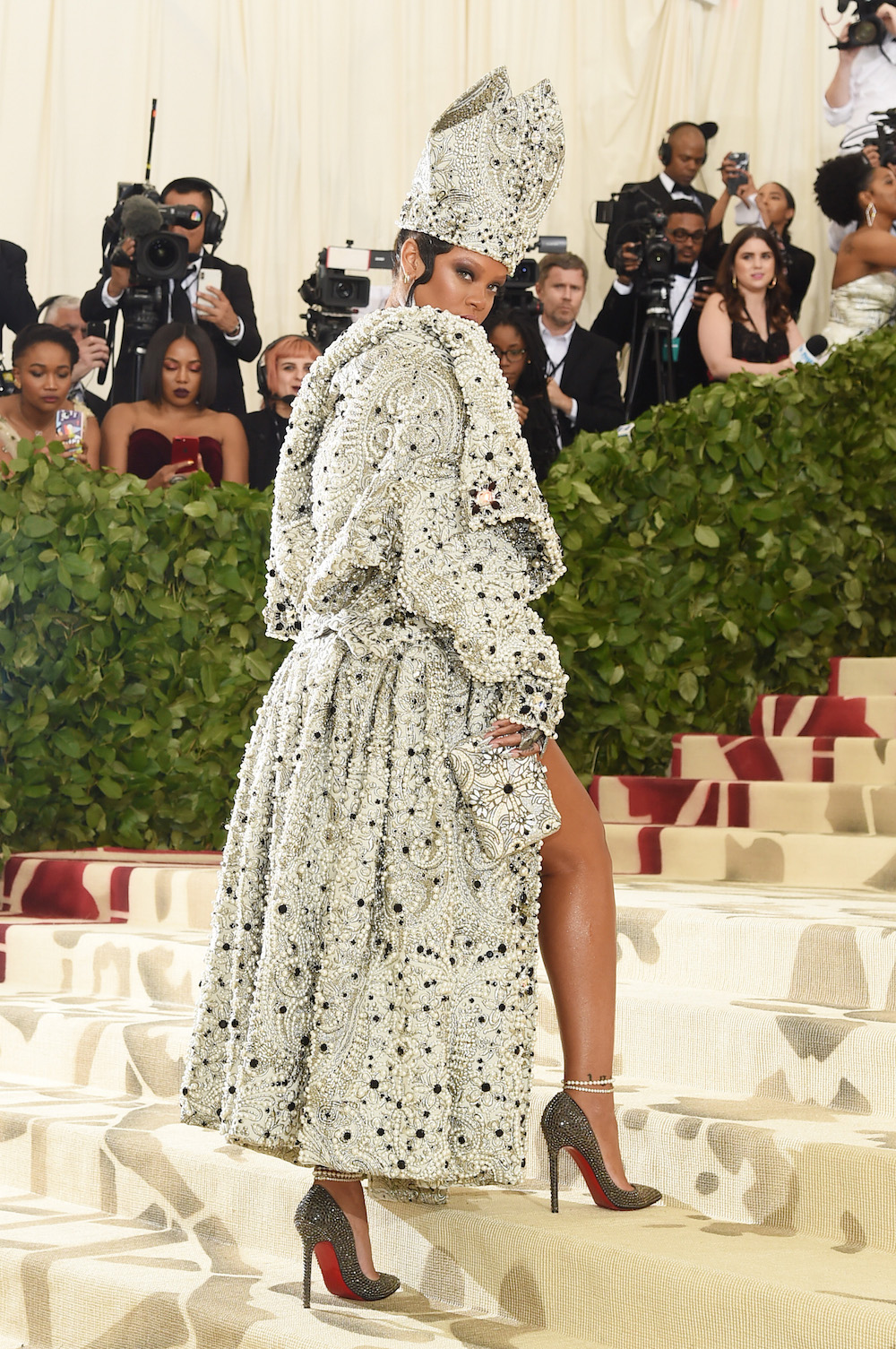 The Met Gala is not just an opportunity for famouses to dress in outrageous garb: all proceeds from the event go to the Metropolitan Museum of Art's Costume Institute. And if you're wondering how much it costs to attend, it's a whopping $30,000 a ticket. But that's pennies compared to Rihanna's priceless style.