Rihanna probably started the next major Cannes red carpet trend with this one accessory
Okay, so we know it goes without saying, but it's true: Whatever Rihanna wears turns to (street style) gold. The star is literally that — a star beckoning us to reach for each corner of the cosmos for sartorial inspiration, with the hope that we may look as good as she does.
Even though we can't pull off every look like Rihanna, her latest Cannes trend is one we can pull off, and that's because Rihanna wore sunglasses on the red carpet of Cannes. Yes, actually, and she looked damn good! Plus, her shades take us back to the early aughts with their white frames and the dark lenses — and they are so totally fetch.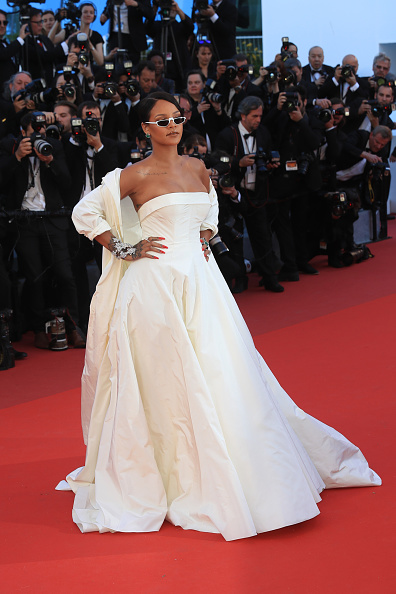 The star's glasses are only outdone by her white gown. The strapless dress features a full skirt, nipped waist, and a full-length matching jacket. The creamy ensemble looks super futuristic in a elegant "Matrix meets magical family matriarch" sort of way. We're not convinced that Rihanna isn't actually a fairy godmother from the future, here to grant us a wish and save the human race (without having to sacrifice style in the process, of course). Also, it's fair to note that wearing sunglasses on the red carpet is our new favorite thing.
Did Rihanna just start a trend at this years Cannes? We think YES.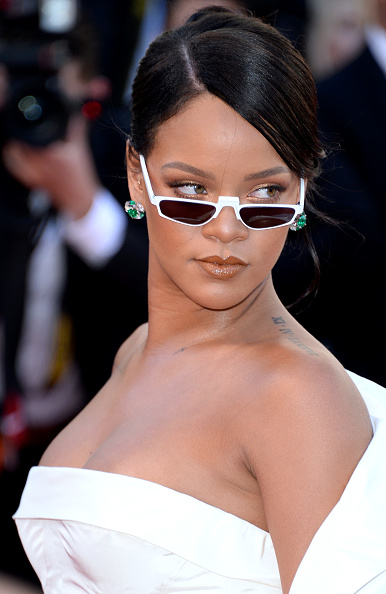 Rihanna's look is completed with green earrings, a matching hand-piece, and rings. Not to mention, the perfect golden glow. Bad gal Riri chose shimmering bronzed lips and skin to add to this all-white ensemble, and we feel #blessed. If you're looking for some shades to add to your own wardrobe, read on for a few of our favorites.
Topshop "POLLY '90s Sunglasses"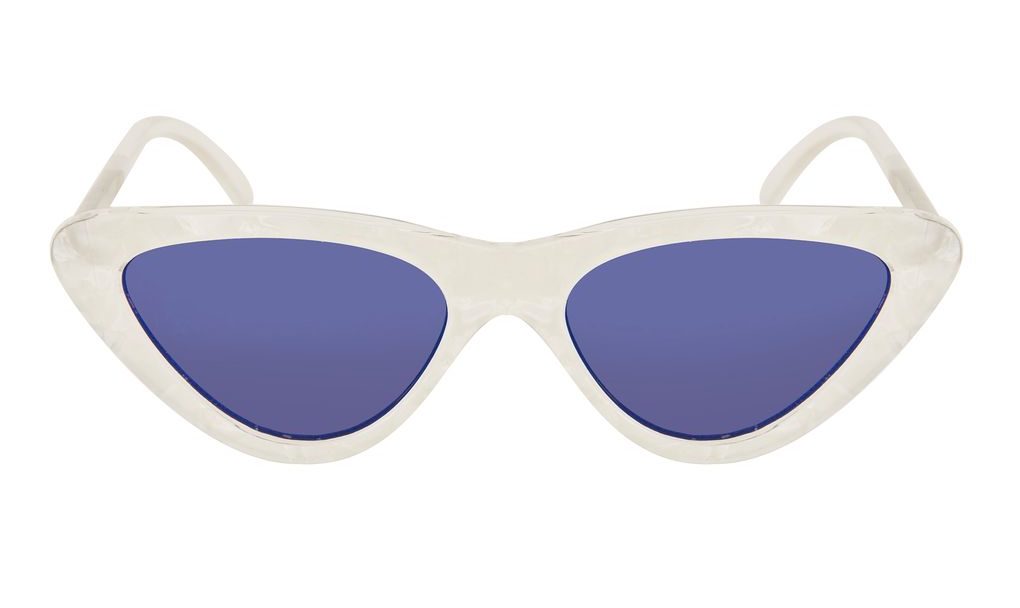 Buy here for $38. 
Urban Outfitters "Vintage Journey Oval Sunglasses"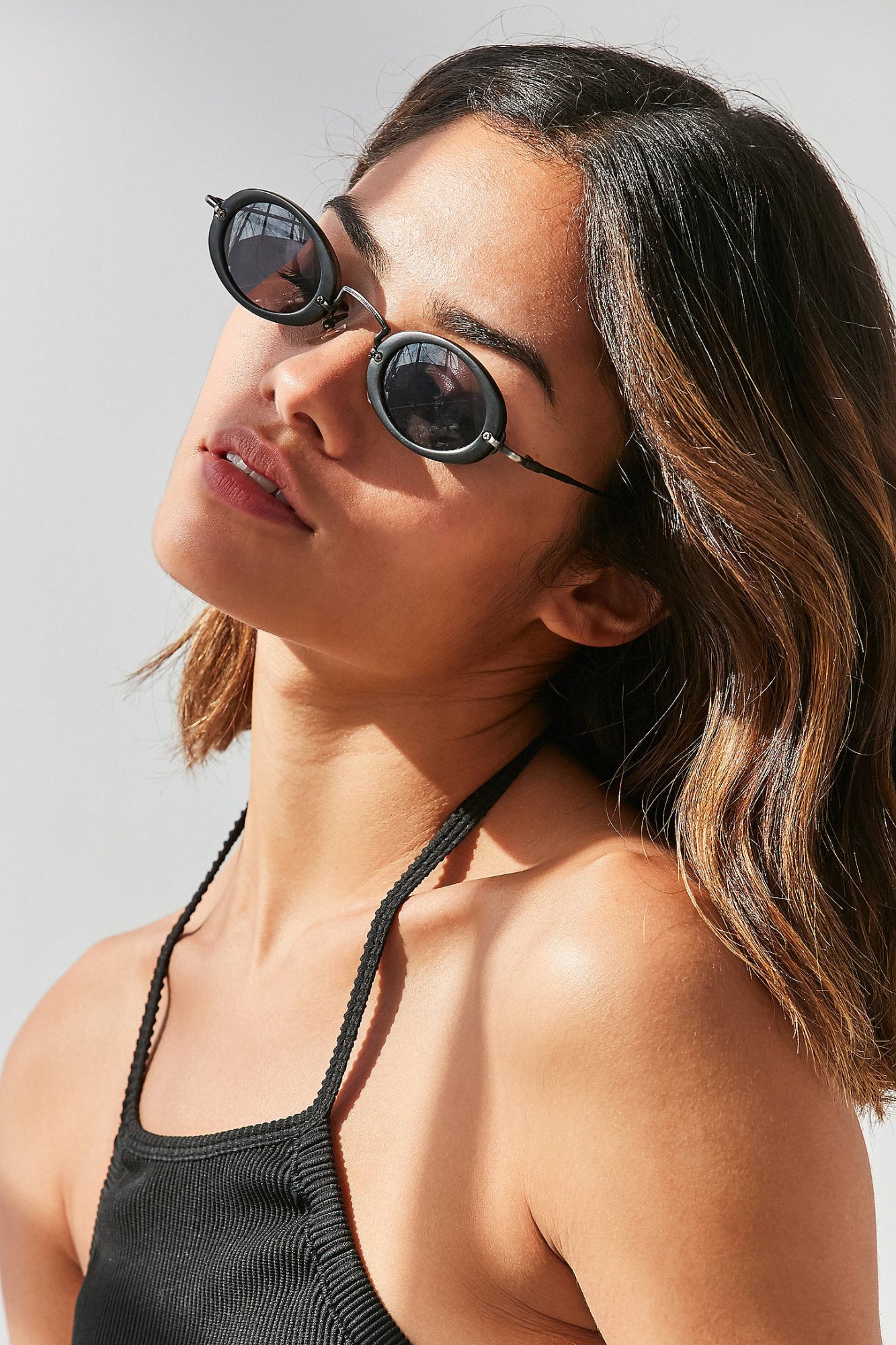 Buy here for $24.
Asos "Cheap Monday Kurt Cat Eye Sunglasses in White"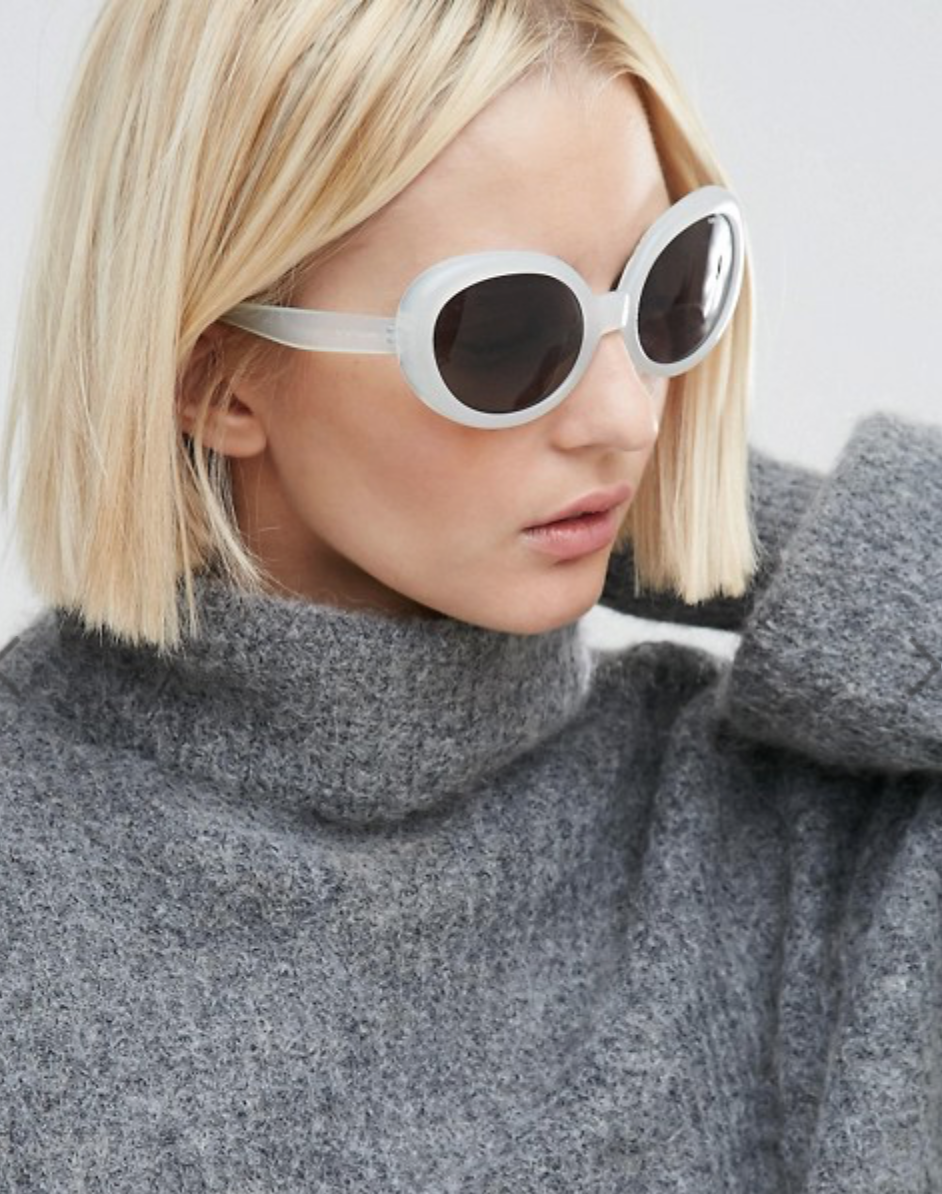 Buy here for $48. 
It's always sunny when you're Rihanna.