Rihanna looked like she was heading to a grown up prom in this pink dress, and people couldn't handle it
At the premiere for her upcoming movie Valerian and the City of a Thousand Planets, Rihanna wore the most incredible pink gown, and she looked like she was heading to a grown up prom.
The singer, who recently discussed her ambitions to win an Oscar, descended upon the black carpet in Los Angeles for the premiere of the science fiction movie — which also stars Cara Delevingne and Dane DeHaan and is based on the popular comic books.
RiRi, clearly excited for the movie, decided to step up her fashion game, opting for an extravagant and stunning off-the-shoulder Giambattista Valli Couture dress made up of heaps upon heaps of pink tulle.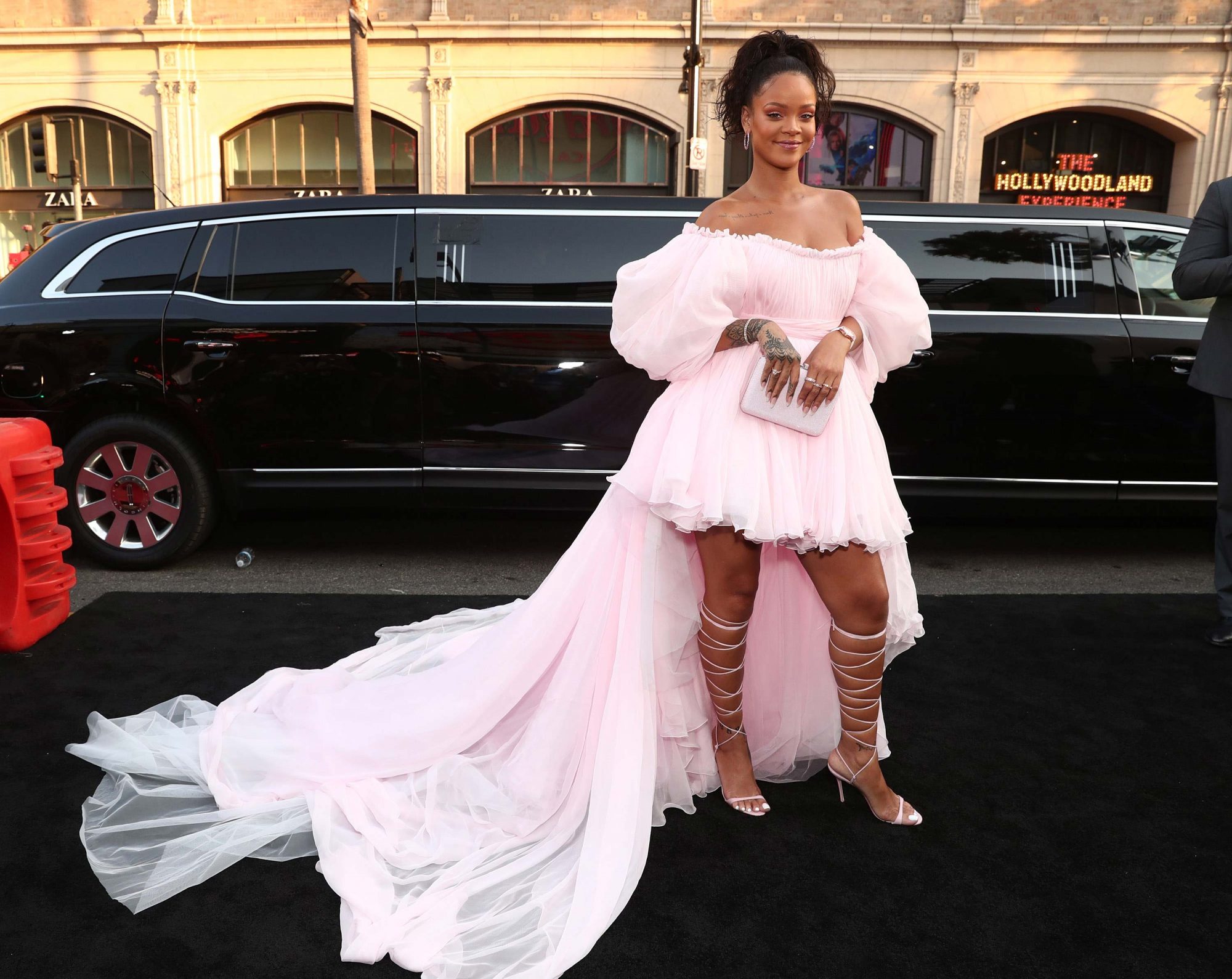 The singer paired the gorgeous baby pink dress with white nails and some custom Manolo Blahnik shoes that strapped up her legs.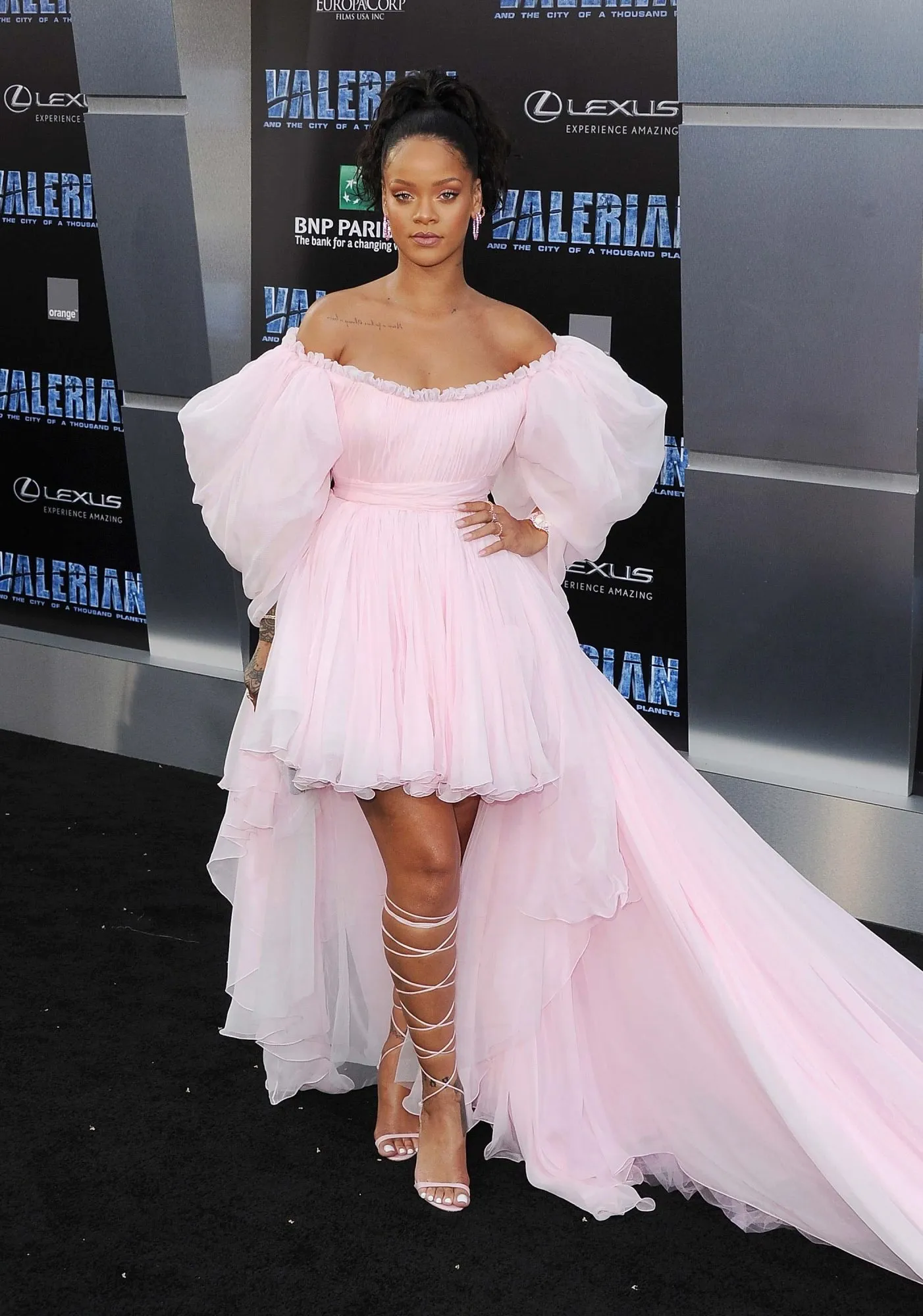 We're absolutely loving how, at first glance, the dress seems so simple, but when looked at closer there are finer details, like the stitching, differing lengths, and that train! Likewise, the off the shoulder look *really* suits Rihanna. In fact, it's a look that the singer has been rocking a lot recently (specifically in the video for DJ Khaled's "Wild Thoughts").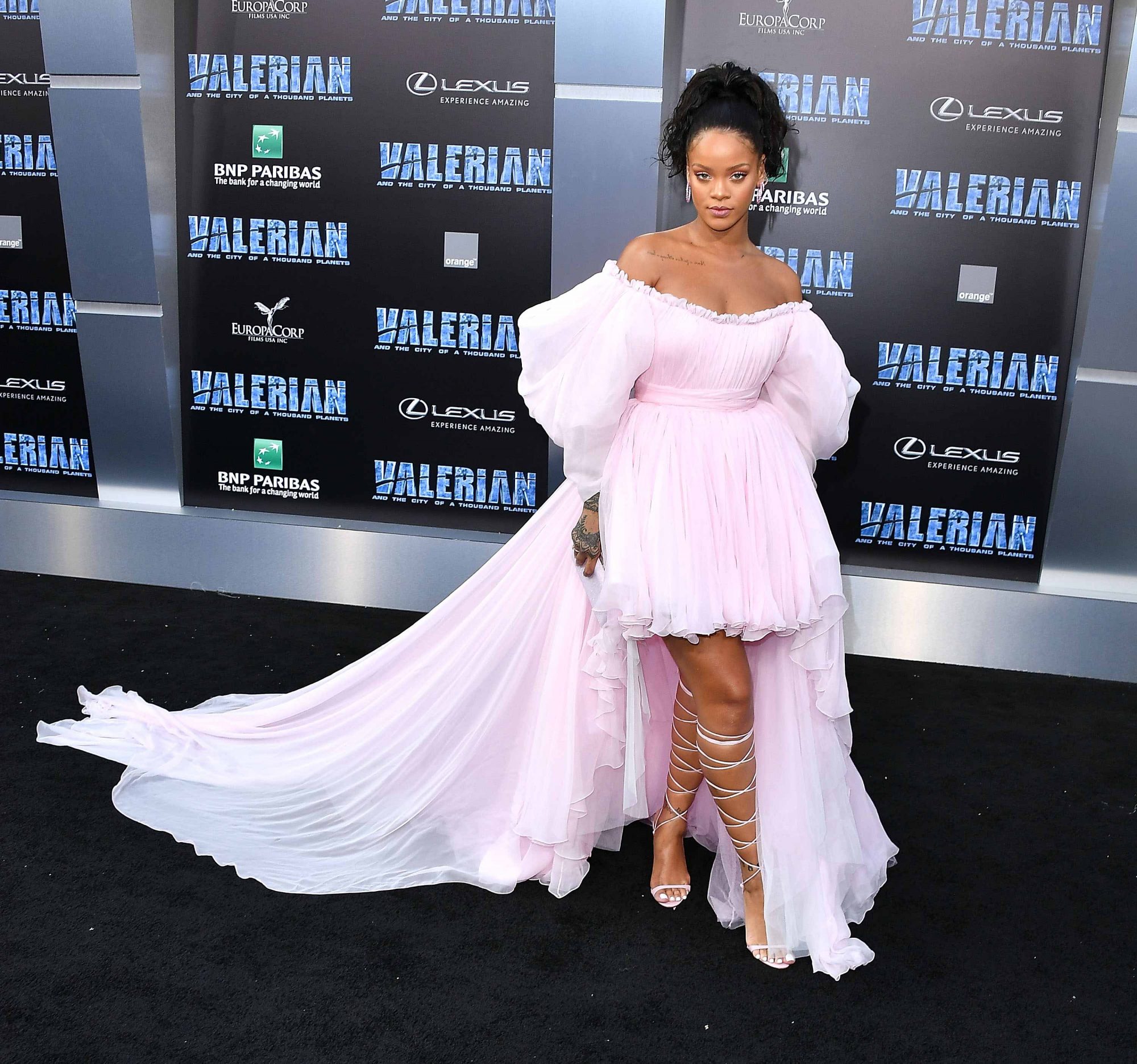 When the pictures of Rihanna from the premiere hit the internet, people on Twitter absolutely lost it.
false
https://twitter.com/udfredirect/status/887137399309860864
While RiRi absolutely SLAYED this look, it looks like she also killed her turn in Valerian, too. The "Work" singer plays a shapeshifting alien performer called Bubble, and from the trailers and teasers we're pumped to see it all.
You can catch Rihanna in Valerian and the City of a Thousand Planets when it hits theaters on July 21st.