Rihanna casually debuted long blonde hair like it was NBD, but her fans can't get enough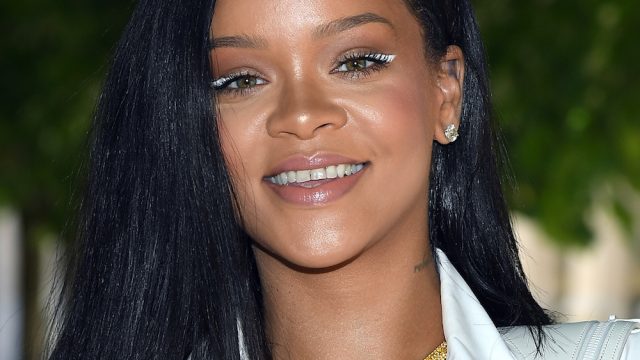 Looking for some inspiration for your mid-summer style? You're going to want to check out Rihanna's new hairdo—because she very casually debuted long, blonde hair. Our beloved Fenty Beauty founder posted a cheeky Instagram Story showing off what looks to be a long, ash blonde lace-front wig, and her fans can't get enough.
While we're still swooning over the powerful locs Rihanna wore in the Ocean's 8 film, we're loving the singer's fresh new 'do. But now we have questions, like will her new hairstyle become her official look for the rest of the season or is this a one-off? We hope it's the latter, but either way, Rihanna always has fun with her beauty and fashion looks, so we're not surprised she switched it up on us and opted for a playful look.
Even though Rihanna's been hard at work creating beauty and lingerie products (and blowing competitors out of the water), it's nice to see her playful side come out again. She is known for being a hair chameleon, but the last time Rihanna went completely blonde was in 2012, according to Bustle. Back then, she had fringe bangs and shoulder-length hair; this time, she opted for a Rapunzel-esque style.
Rihanna nonchalantly debuted her long blonde hair with the irreverent caption, "What frontal?"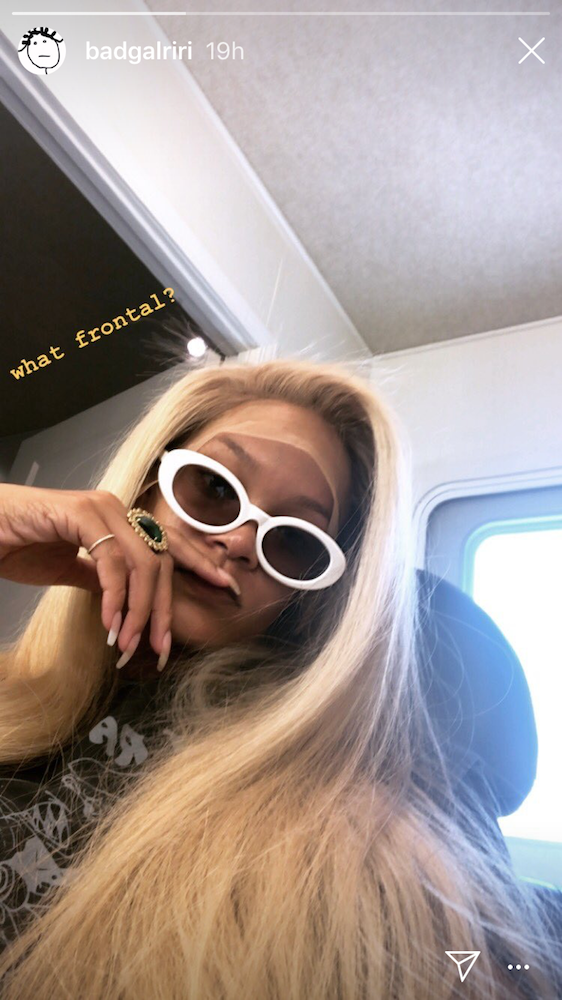 In this picture, it looks like her hair could be waist-length. Followers were undeniably psyched to see Rihanna's new hairstyle, and we can't blame them. false
It's only a matter of time before this sparks a huge trend. false
We hope Rihanna's blonde hair is here to stay.