Rihanna gave Laverne Cox the most legendary, relatable answer about why she wore that sheer Swarovski crystals dress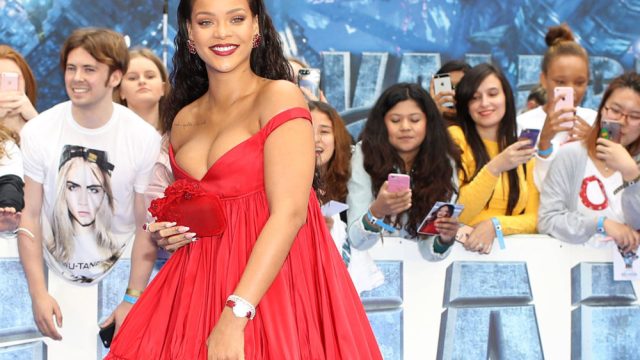 Ever looked at one of Rihanna's daring outfits and thought, "Ugh, I wish I could pull something like that off?" Well, it turns out all you need is the right motivation. In an interview with ELLE UK for their October mag, Rihanna was asked questions by a couple different celebs. But actress, activist, and fashion legend Laverne Cox asked maybe the most important one. What gave Rihanna the courage and confidence to rock her Adam Selman gown to the CFDA Awards back in 2014? You know the one.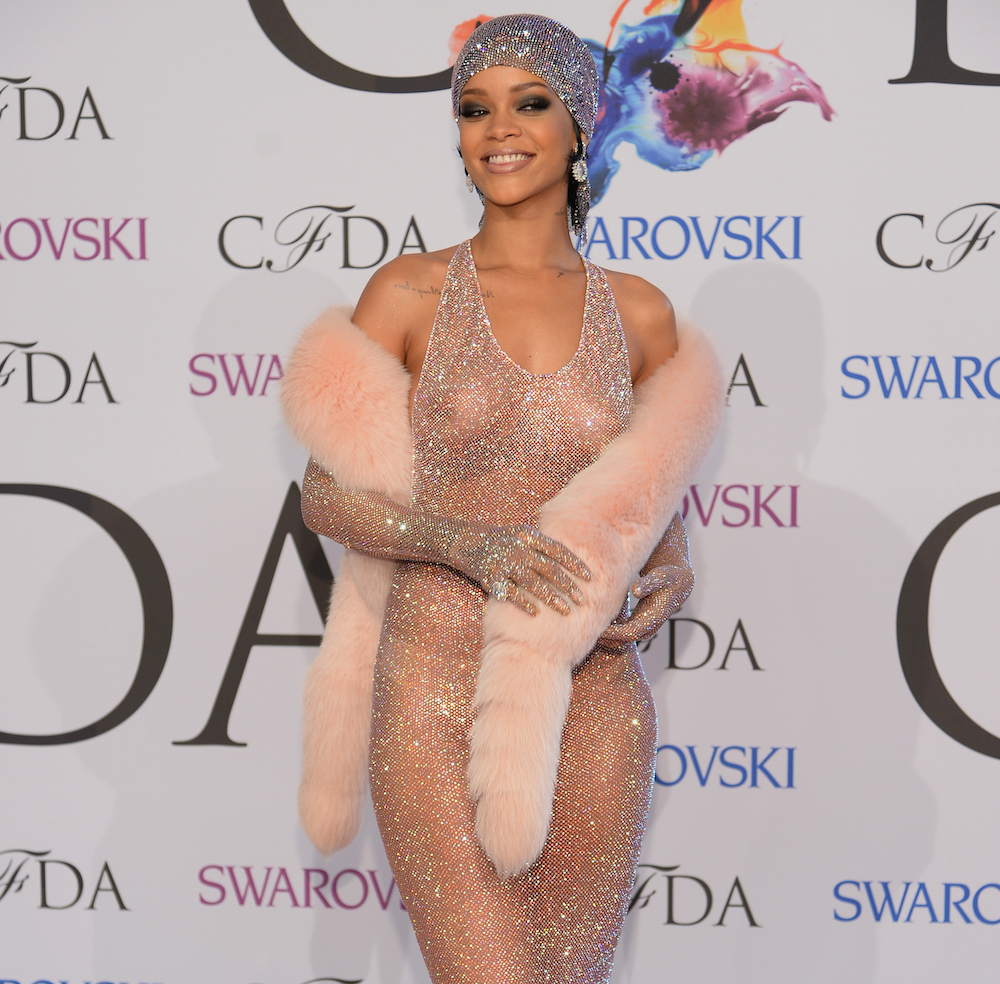 "You've had so many iconic fashion moments and take so many risks," Laverne said. "The iconic CFDA Awards Adam Selman dress in 2014—what gave you the courage to take that risk that was so perfect and elegant yet daring?" Rih's response about the sheer, Swarovski-crystal-covered dress had us screaming.
"Dear Laverne, I took advantage of my titties before they go south. I saw my window, and I took it," Rihanna answered.
That's right, Rih's response to Laverne Cox's question is almost more iconic then the look itself. We're totally in awe. But what else should we have expected from the woman who said her biggest regret was not pairing that bedazzled dress with a bedazzled thong underneath?
We already loved Rihanna — but these moments just prove why she's such a queen.
The rest of the interview also had great moments with a mix of Rih talking to ELLE and other celebrities. But really, her response to Laverne Cox took the cake. Her honesty and willingness to share things is what has made Rihanna into the star she is today.
We love that she's so willing to let us into her mind and her life. After all, we just want Rihanna to be our friend. (Please, Rih. We will be such loyal, devoted friends.) But really, the Adam Selman crystal dress is still one of the most iconic looks that Rihanna has given us over the years. And that's a hard feat to win. Rihanna has so many looks that we love; for one to stand out above the rest just shows us all how amazing it really is. And who doesn't love that reasoning? She just knew it was time to show the girls some crystal love!