Rihanna just jumped on the platinum blonde hair bandwagon and looks gorge, as expected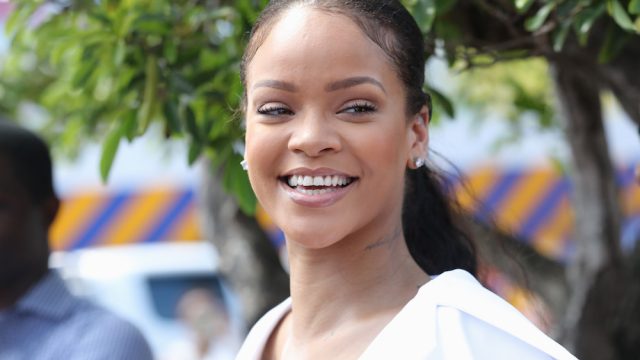 Even though Rihanna established herself as a trendsetter and chameleon years ago, we still can't help but squeal with delight any time we see her debut a new look. And it looks like she wanted to enter the holiday season as bright as a shining star, because her hair is now platinum blonde and looking every bit as angelic and beautiful as you would imagine! Could it be a wig? Maybe! But who cares because it looks spectacular and we are obsessed.
Is there a look this woman can't pull off? The answer, of course, is no. She looks good in absolutely everything. We bow down! Not to mention that she looks like she's having the time of her life, these days!
https://www.instagram.com/p/BOJjF7lgix2
How cute and shiny and blonde does she look? She is truly living her best life, and we are very happy for her.
We aren't the only ones who took notice of her new blonde hair, her fans were just as delighted as we were to see this sunny change!



Are you inspired to go blonde for the new year? If ever there is a time to do it, now is it! Rihanna's got the right idea going into 2017 with a fresh new 'do.
Even if you don't go blonde, there's something in the air right now that is making everyone change their hair — could it be Mercury retrograde? Should we even be considering drastic hair changes while that's happening? It's very likely we wouldn't look as fierce as Rihanna, but then again, no one ever does!