Rihanna is spending her Black History Month celebrating badass black women on Instagram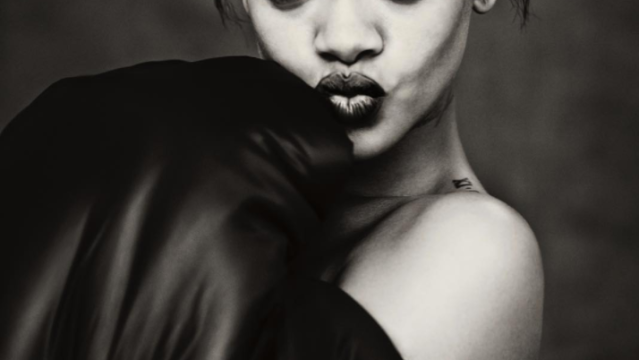 On a day when we all learned that our new President thinks that Frederick Douglass is still alive, it was heartwarming to see some of pop culture's most prominent black women stand up and celebrate their lives, their bodies, and each other at the start of Black History Month.
Most notably, of course, there was Beyoncé, who revealed she was pregnant with twins with a gorgeous high-art photo shoot she shared on Instagram.
But Rihanna, who recently joined the Women's March in New York and later tweeted her disgust at President Trump's xenophobic Muslim travel ban, celebrated, too — by posting odes to the lives and work of other rad black women.
First, Rih reposted the photo of Beyoncé, adding that she was "so excited about this news!!!!"…despite, of course, constant fan theory that the two megastars do not get along.
Later, around the time Trump was calling Black History Month "African American History Month" because, per Vox, "Trump cannot or will not" use the word "black" unless "'inner cities' and crime" follow, Rih reminded her fans that she's proud to be black every month (and also making history, since 1988).
Then, on Thursday, February 2nd, Rih kicked off day two of Black History Month with a photo of Taraji P. Henson, captioning it "come all the way thru killa!! intelligence x beauty x talent x hood af @tarajiphenson."
Now of course we don't know for sure if Rihanna will post a photo celebrating a badass black woman — herself included — every day this February (though of course, that'd be rad), but still. To see a woman who has never been ashamed of her blackness, her womanhood, her immigrant status, or anything that white patriarchal culture thinks we need to tone down in order to be more acceptable celebrate other women so publicly is awesome.
And while our elected officials continue to make horrifying decisions that hurt all of us — black women very much included — so badly, we're glad we have Rihanna posting photos of black joy.