Rihanna is helping someone find their makeup kit after an airline lost it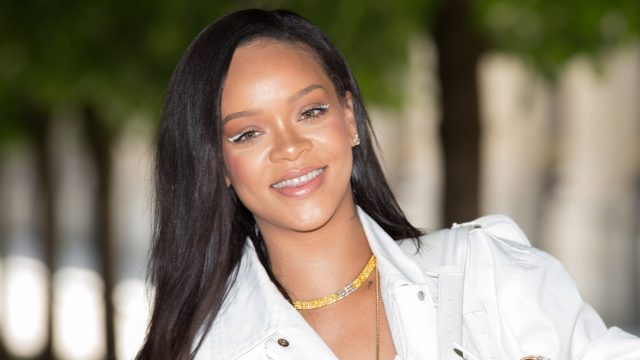 For beauty lovers who travel with their makeup bags, there is no greater fear than the possibility of an airline losing your luggage. Think of the effort you put into finding the right brushes, makeup, and skin care products–it's expensive and time-consuming, even more so for professional makeup artists. That's why it's heartbreaking to hear that an airline lost Priscilla Ono's entire kit. She's not only Fenty Beauty's global makeup artist, but she's also Rihanna's go-to artist.
Priscilla took to Instagram to vent her frustrations, and she mentioned that the airline lost both of her kits. She wrote in her post, "Yesterday a makeup artist's worst nightmare happened to me." She continued, "This is so frustrating not to mention so sad. I have tools in there I've collected for the past 14 years that are irreplaceable!"
She added:
"I need help trying to located these 2 luggages that are my life!!"
Because Priscilla's kit is essential to her job, this experience goes beyond an airline losing someone's clothes and accessories. This directly impacts her livelihood. Priscilla also explained that the airline has not gotten back to her about her lost luggage. But luckily, Rihanna is saving the day and stepping up to help her makeup artist.
How do we know this? The Shade Room caught Rihanna's comment on Priscilla's original photo. Rihanna wrote, "Got you sis."
We have a feeling Rihanna will be stocking up Priscilla's kit with Fenty Beauty products and tools.
https://www.instagram.com/p/Bl8Bm17FkdM
Hopefully, Priscilla is able to get back to work and start building up her kit again.