Let's revisit all of Rihanna's greatest music video looks
After a million (okay, a little over three) years, Rihanna's finally dropped her long-awaited eighth album Anti. And while we're eagerly awaiting the allegedly over-the-top video for her single "Work," this all has gotten us thinking about her music video hits from the past:
"Umbrella"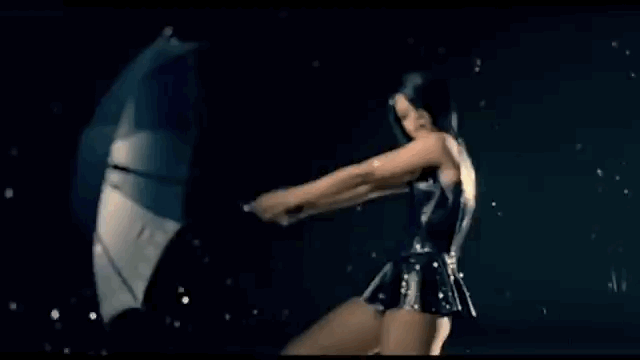 Sure, the rain special effects look a little dated now, but "Umbrella" leveled up Rihanna from pop ingenue to a lasting force to be reckoned with. Making her case: Leather dresses, silver body paint, and the best umbrella-inspired dance routine since Singin in the Rain.
"Bitch Better Have My Money"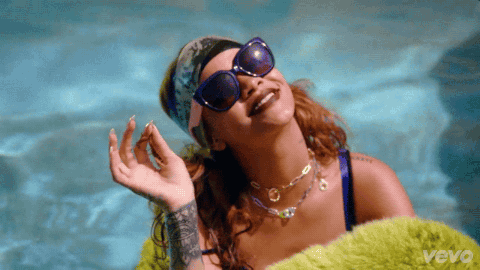 "BBHMM," as it's known, doesn't make an appearance on Anti. But the song will always have a special place in our heart, and a lot of that's due to 1) its recklessly wild, eye-poppingly lurid video and 2) the incredible outfits Rih sports in her quest for revenge.
"Man Down"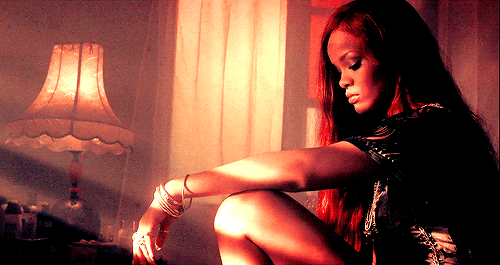 Rihanna's fond of elaborate music video looks, but one of her best is comparatively plain. "Man Down" is a serious song, and its film noir vibe, combined with the video's lush island setting, set off Rih's literal hair-down look.
"Pon de Replay"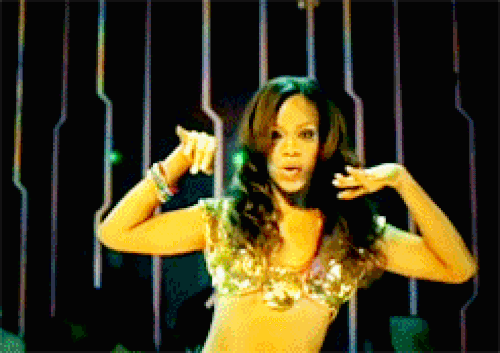 Everything about this decade-old video is pretty hilarious in hindsight, but let's not discount one of Rihanna's first, and perhaps formative, video looks. The sparkly bralet + baggy jeans combo may be in her rearview mirror, but it put her in conversation with every other pop starlet in the mid '00s.
"Diamonds"

The Sia-penned "Diamonds" was probably Rihanna's last vocal performance glo up, but as far as music videos go, it features stripped-down, earthy, Abercrombie catalogue looks. Which doesn't make any of them less breath-taking; Rih's always been good at holding the camera's gaze, and she shines especially bright (sorry) in "Diamonds."
"Rude Boy"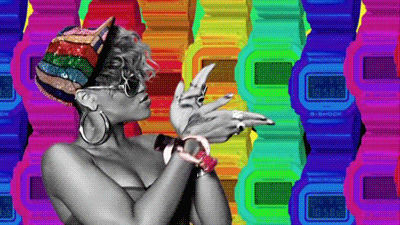 Though she's dabbled in capital-E Extra costuming in other videos (namely, "Hard" and "S&M"), "Rude Boy" is peak Extra Rihanna. A constant assault of eye-searing colors and comic book styling, "Rude Boy" is ridiculous fun all around, and you can tell that Rih feels the same way.
"FourFiveSeconds"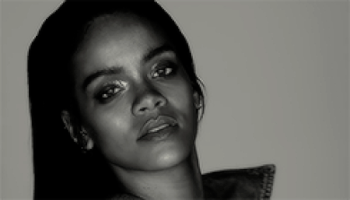 This black-and-white video is pretty austere, but Rihanna's slicked back hair and perfect makeup highlights make her look pretty otherworldly. And of course, her both purposeful and DGAF facial expressions throughout have become endless reaction .GIF material.
"We Found Love"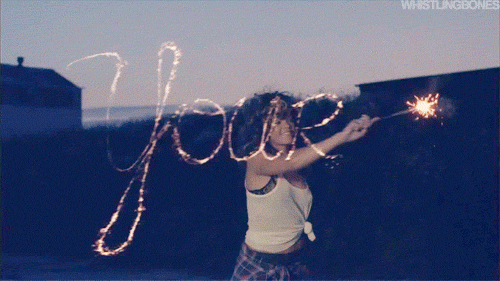 Plenty of female artists have literally lent their voices to male EDM producers, but Rihanna's turn toward the festival flower child aesthetic feels more authentic than anyone else's. It helps that she looks so damn cute in outfits that are now the staple of any and every suburban mall outlet.
"Pour It Up"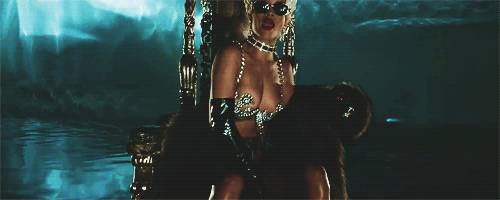 "Pour It Up," more than anything else, feels like a foreshadowing of the body-baring, ultra-luxe looks of "Bitch Better Have My Money." The dollar bills! The thong cut-offs! The platinum blonde curls! It's an exercise in visual excess set against aural austerity, and while it set the tone for Rihanna's latest tunes, we've yet to see how this translates to #R8's videos.
Related reading:
Rihanna and Drake want you to "Work" on their new (collab!) single
Rihanna just broke a major record in the music industry
(Images courtesy of Def Jam/Giphy, Def Jam/Tumblr, Def Jam/Giphy, Def Jam/Giphy, Def Jam/Tumblr, Def Jam/Tumblr, Def Jam/Tumblr, Def Jam/Tumblr, Def Jam/Tumblr)