We need to talk about Rihanna's fluffy heart shaped red cape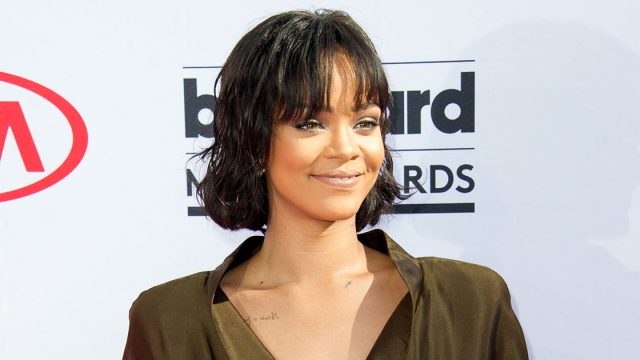 Right guys, we know that Rihanna is an actual goddess that has come to this planet to bless us with her wine glass stealing ways, her inability to wink, her amazing music, and her brilliant fashion sense. But we need to talk about something real quick…
We need to talk about Rihanna and her red fluffy heart shaped cape.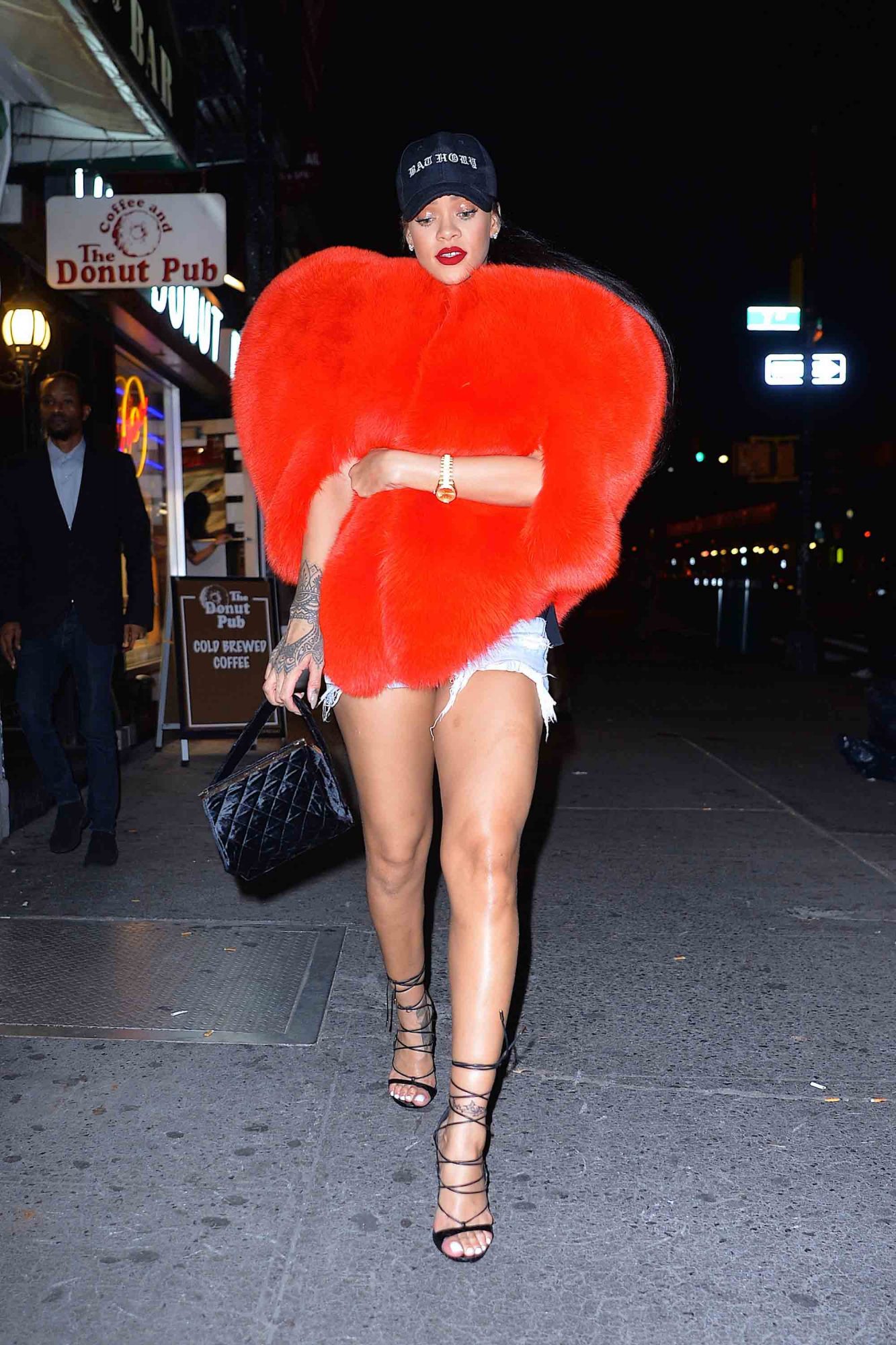 Okay, let's break down this look. RiRi is wearing some lovely strapped sandals and short denim cut off shorts, customised with a velvet bag and a baseball cap. Oh, and a MASSIVE GIANT FLUFFY RED CAPE.
Why is this important? Well, it's important because that red fluffy cape might just be the most amazing item of clothing we've ever seen.
In fact, people think that Rihanna looks a little like the red hairy monster from Looney Toons and we agree, tbh.
Seriously, just look at this girl. Doesn't she look MAGNIFICENT!
https://twitter.com/udfredirect/status/772937237961080832
The fluffy red cape is actually this $15,500 Saint Laurent fox fur coat, which is from the their F/W '16 collection and has a "heart-shaped design with exaggerated shoulder pads and a sharp hemline."
Let's just take another look at the majesty that is Rih wearing this fluffy red delight.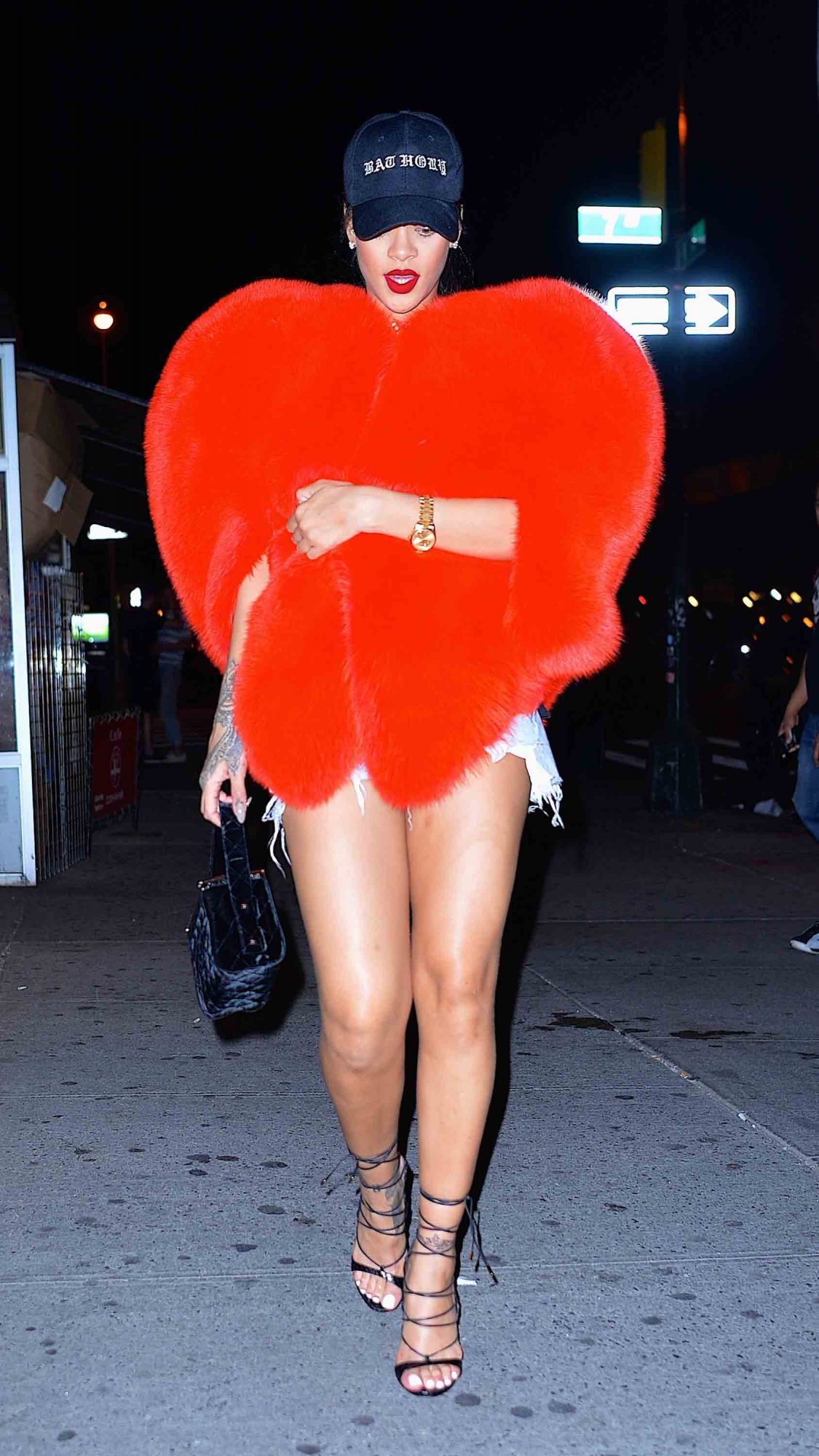 Just look how vivid and red it is, like some furry devil that just wants to envelope you in soft, furry cuddles.
RiRi even went bird feeding in the middle of the street with her big furry cape on.
Ugh – what an actual queen.
While we're not sure we could necessarily stump up $15,500 for this garment, we're totally enjoying BadGalRiRi werking it.
Long live Rihanna and her fluffy red heart shaped cape.