Rihanna's new line of Fenty socks are exactly what you want peeking out of this season's shoes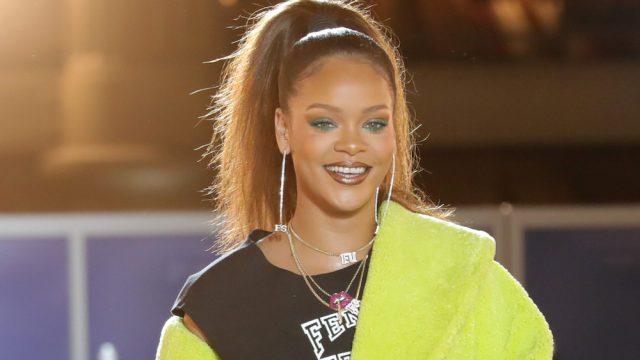 Spring has sprung, the grass has risen — time to pull out your cutest socks! Rihanna's Fenty sock collection for Stance — the streetwear sock brand beloved by every rapper from Big Sean to Gucci Mane — has arrived, and it is absolutely adorable. So cute, in fact, that you'll want to throw on your best wedge sneakers and short-shorts, yank these socks up as high as they'll go, and stomp around town like the world is your runway (because it is, duh).
The Fenty x Stance line comes in the army and mint green, cream, lilac, and "millennial pink" shades fans of RiRi the deisgner will recognize from her spring/summer 2017 Puma collection. And, like her Puma slides before them, Rihanna's Stance socks are already selling out.
Yup. We're sad to report that the socks in the snap below are gone from Stance's website.
The company says that you can still find Rihanna's socks at SIX:02 stores, though, so click here to find one near you.
The new collab collection, Rihanna's seventh with Stance, premiered during her Paris Fashion Week show last year as part of her Marie Antoinette-inspired spring/summer 2017 collection. Featuring soft shades, bows, lace, and other feminine details — with a decidedly bad gal edge — the socks fit right into that collection's aesthetic.
At $16 a pop, these socks are by far and away the cheapest way to "let them eat cake, cake, cake, cake." So go ahead. Get a pair, and be your baddest self this spring.