You Can All Now Shop Rihanna's New Fenty Skin Collection
This is not a drill. Everything is going quickly.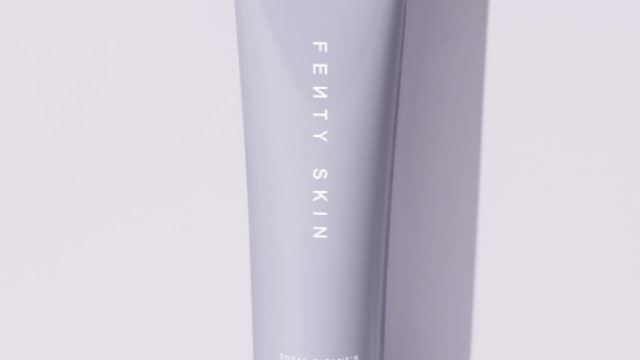 Update, July 31st, 2020, 9:18 a.m. ET: Rihanna has finally opened the floodgates, and everyone is free to shop the new Fenty Skin line. See below for the three skincare products that launch the collection, and get your shopping fingers ready because they're already selling out.
Update, July 29th, 2020, 9:47 a.m. ET: It's here! It's here! To say Rihanna's Fenty Skin line was highly anticipated would be an understatement, but the first three products are finally available to shop—if you were one of the eager shoppers that signed up for her newsletter alerts. The official launch date is Friday, July 31st, but check out what you'll be adding to your skincare routine now. Because if Rihanna says to use these items for our skin, we're listening.
Fenty Skin revealed its first products yesterday, and they are three key components of any skincare regimen: a cleanser, toner, and moisturizer. But because this is Rihanna and Fenty we are talking about, there's way more than meets the eye. Each product has dual uses—the cleanser is also a makeup remover, the toner works as a serum, and the moisturizer includes your daily SPF sunscreen.
You can shop all three separately or save by snagging a three-pack. Shop below to get that RiRi glow (we can only hope). The site has been receiving some major shopper volume (duh), so hold tight if you're taken to a waiting room to grab your items.
Fenty Skin Total Cleans'r Remove-It-All Cleanser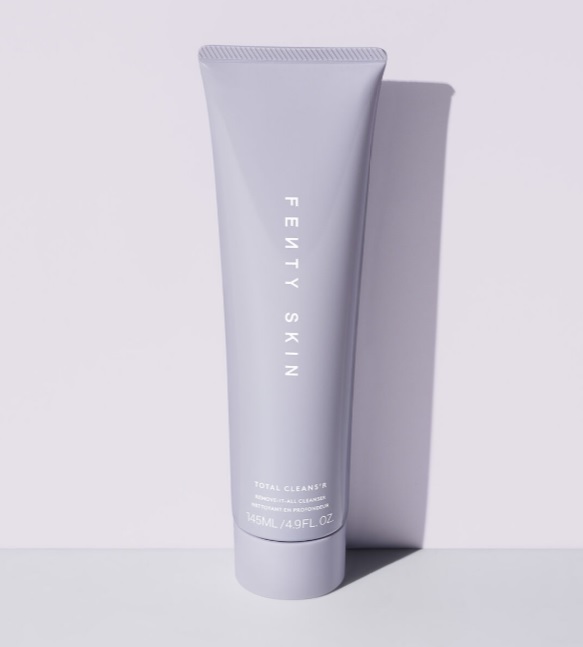 Shop it! $25, Fenty Beauty
Fenty Skin Fat Water Pore-Refining Toner Serum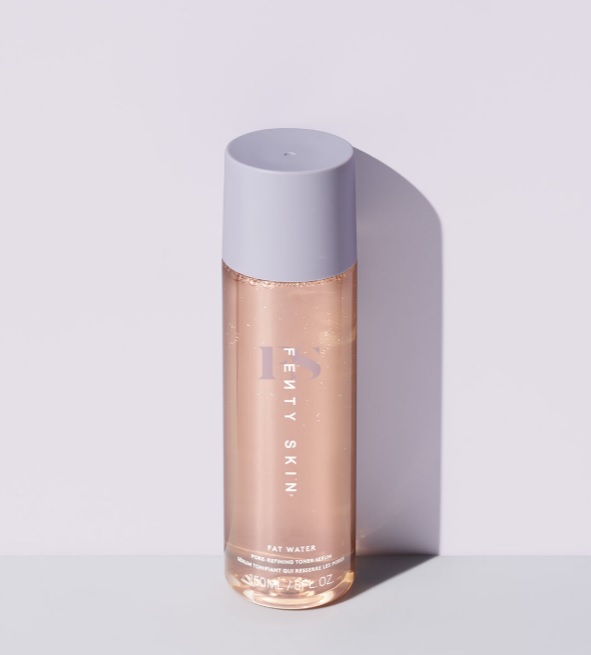 Shop it! $28, Fenty Beauty
Fenty Skin Hydra Vizor Invisible Moisturizer Broad Spectrum SPF 30 Sunscreen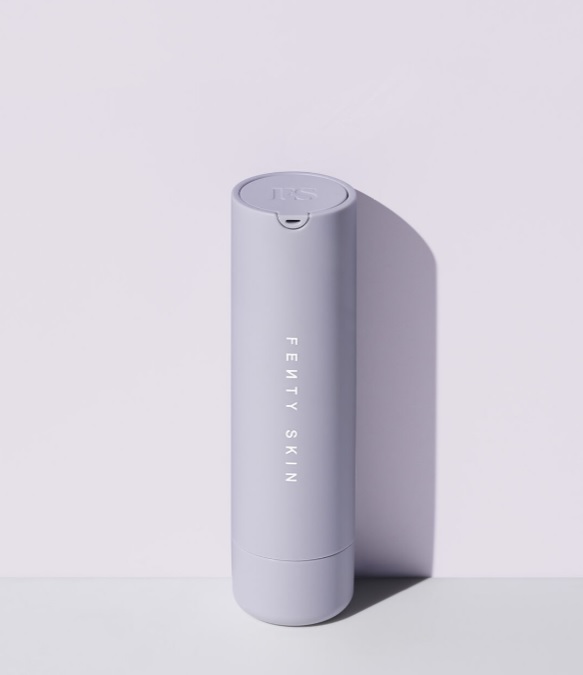 Shop it! $35, Fenty Beauty
If you'd rather grab all three in one swoop, you can get the Fenty Skin Start'rs for $75, instead of $88. Happy shopping!
Update, July 28th, 2020, 9:43 a.m. ET: In true Rihanna fashion, she has waited until the nick of time to drop info on her highly anticipated Fenty Skin launch. Earlier this month she announced that we could finally shop her new skincare line on July 31st (with early access on July 29th—more on that later), but we didn't know what exactly we were shopping. Now, Fenty Skin has revealed the three products that will launch the line, and our bodies are ready.
In an Instagram post last night, July 27th, Rihanna's new Fenty Skin handle shared pictures of and the scoop on the three items that make up a three-step skincare routine.
Get ready for the Total Cleans'r Remove-It-All Cleanser, Fat Water Pore-Refining Toner Serum, and Hydra Vizor Invisible Moisturizer Broad Spectrum SPF 30 Sunscreen. According to an Elle report, the cleanser doubles as a makeup remover and has a tropical scent. The Fat Water is half-toner, half-serum, and Elle writes that RiRi is "obsessed" with it. And because Rihanna knows how important sunscreen is every day, her final step is a sunscreen-moisturizer combo.
"We made finding a new skincare routine easy with these 2-in-1 multitasking products in a simple 3 step routine—the FENTY SKIN START'RS will brighten skin, snatch pores, and target dark spots—plus they're clinically tested, clean, vegan, AND earth-conscious," the caption reads.
Sign up for the Fenty Skin mailing list and you'll get early access to all three products tomorrow, before the original launch date on July 31st. We. Are. Ready.
Original post, July 15th, 2020: Rihanna loves to keep us waiting. You know that 2020 album she keeps teasing us about? Well, we're still waiting. But there is a glimmer of hope amid this quarantined life yet: Rihanna's Fenty Beauty skin care line is finally almost here. We know, in the world of waiting for Rihanna drops, these promises can be hard to trust—but this time it's for real. The line, called Fenty Skin, will officially launch on July 31st.
If you can't wait that long, RiRi has graciously offered an option for early access on July 29th when you drop your email at this link. (Because, of course, we've already done this, we know that after submitting your email, there's a followup message that reads "That's it—you're officially fam," and we properly squealed with joy.) It's also nice to see that Rihanna seems to be just as giddy about the launch as we are. Announcing the news on her Twitter, she wrote, "Ima try my best to be humble about this but, @fentyskin is coming July 31st exclusively at http://FENTYSKIN.COM!!"
Maintaining her famous withholding power, Rihanna has yet to spill the deets on exactly what the skin care line will include—but we can still guess. From watching the promo video closely, it appears that there may be a cleanser, toner, and moisturizer involved. The brand's Instagram claimed the line is "THE NEW CULTURE OF SKINCARE," and we are so ready for it.
One fan responded to the news of the beauty launch wishing for a skincare line specifically for men. "if rihanna come out with fenty skincare line for men i'm changing my middle name to Robyn," the Twitter user wrote. Of course, Rihanna had the perfect response.
Whoever told you skincare has a gender, LIED to you! Hi Robyn! the comeback queen responded.
Regardless of your gender, if you like skin care and Rihanna (if you don't, we have some questions), keep an eye out for more updates from @fentyskin and @badgalriri ahead of the July 31st launch.