Rihanna revealed her secret trick for perfectly applying liquid lipstick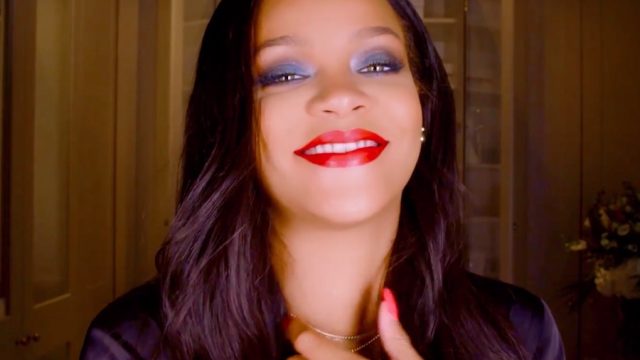 Ring the alarm, because Rihanna is giving out free makeup tips. Last month, the beauty mogul debuted her first-ever tutorial on Fenty Beauty's YouTube channel. The vlog is called Tutorial Tuesdays, and since it's that time of the week, Rihanna uploaded a new vid.
If you are a fan of Rihanna's colorful makeup in the "Wild Thoughts" music video, she finally spilled the tea. In her latest video, she showed us the exact products she used to get that gorgeous look. Plus, she shared a helpful tip on how to apply liquid lipstick without using a lip liner. We stan a talented makeup qween.
In the video, the beauty mogul starts off by applying a vibrant blue shadow to her lids from Fenty's Moroccan Spice Palette. "I'm gonna start on the lid, in the inner corner, and swipe out," she says as she blends out the shadow. "Since we're going for it, we might as well go all the way for it."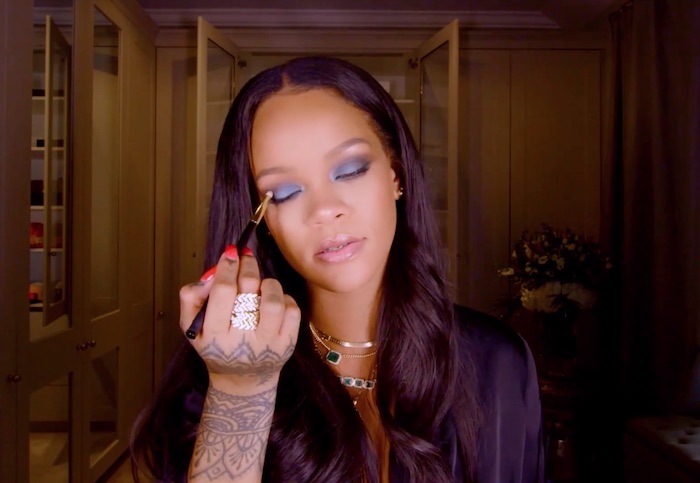 Using a deep blue shadow to add dimension to her eyes, she says, "I'm getting lost in the therapy of blending. I could do this for hours." Same girl, same. The singer didn't use many shadows, only about three from the palette, to complete her eye look. She did use her Killawatt in Mean Money/Hu$tla Baby to highlight her brow bone and inner corners.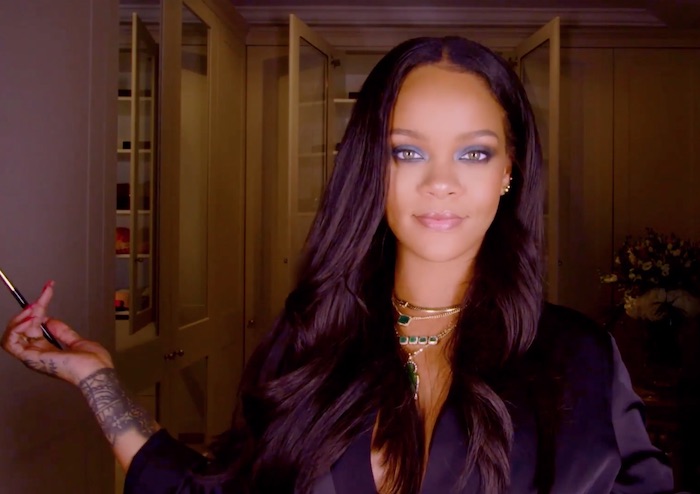 As for her liquid lipstick trick? Rihanna likes to "start her lipstick in the middle" because there's a "certain height to the top of your lip that you always want to be even." She says it's easier to make your lips even when you start at the top. Otherwise, most people end up overlining that area and going over their lipstick multiple times.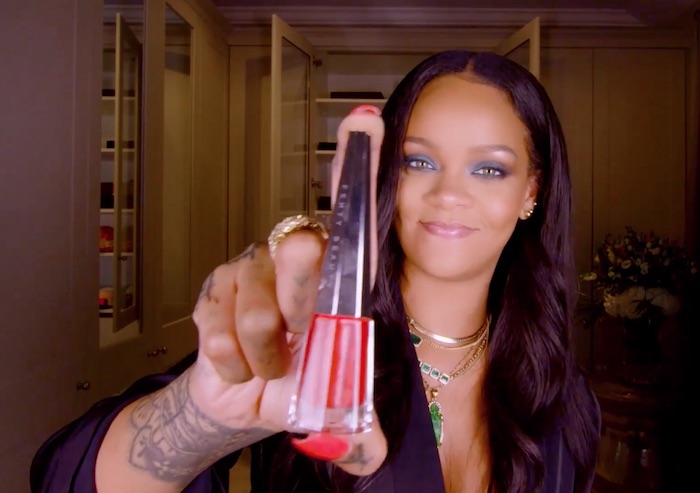 She does this trick no matter what lip product she's wearing—liquid, gloss, or a classic lipstick. Even better? The Stunna Lip Paint in Uncensored is the exact lipstick she wore in the "Wild Thoughts" video.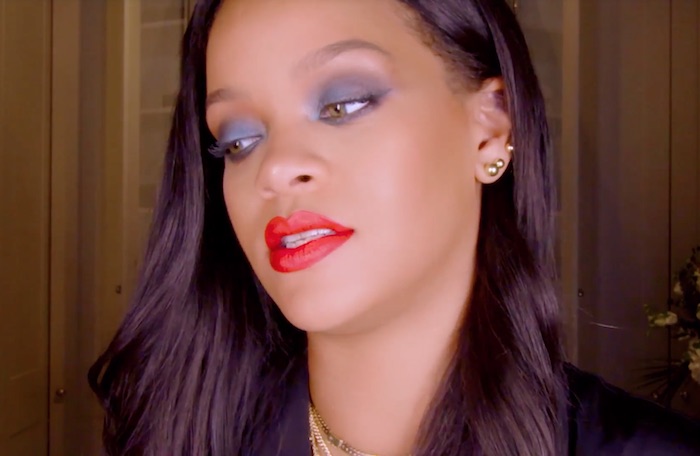 Peep the video below to recreate the iconic music video look.
https://www.youtube.com/watch?v=YA0yaZiXFQU?feature=oembed
If you want even more tips and saucy looks from Riri herself, watch her goth tutorial.
https://www.youtube.com/watch?v=GpQhFtH4lFM?feature=oembed
Even if you aren't feeling this look, the fashion icon's enthusiasm and goofiness will melt your heart.
Take a look at the singer's first tutorial on the #CHILLOWT holiday collection.
https://www.youtube.com/watch?v=6GH7DUfwh08?feature=oembed
If you want to follow along with Rihanna's tutorials and try them on yourself, buy the products online at Sephora, Fenty Beauty, and Harvey Nichols.