Rihanna schools us on her everyday makeup look for her latest Fenty video tutorial
If you've ever saved an entire folder of photos of Rihanna's face on your phone, in the hopes of one day recreating her makeup looks, and well, looking like Rihanna (guilty!), consider your prayers officially answered. In the latest installment of her weekly series for Fenty Beauty, which launched late last year, RiRi is taking fans on a glorious five-minute-long journey to demo how she does her everyday makeup.
https://www.instagram.com/p/BtPDDtXncck
Past Fenty Beauty tutorial videos have included more dramatic looks, like how to pair blue eyeshadow with red lipstick (à la the "Wild Thoughts" music video) and how to wear Fenty Beauty's Stunna Lip Paint in the shade "Uninvited," aka a super pigmented liquid black lipstick.
But for this week's tutorial, Rihanna has blessed us with a totally doable, totally wearable makeup look featuring soft brown eyeshadows from the Moroccan Spice Eyeshadow Palette and a blend of nude lipsticks.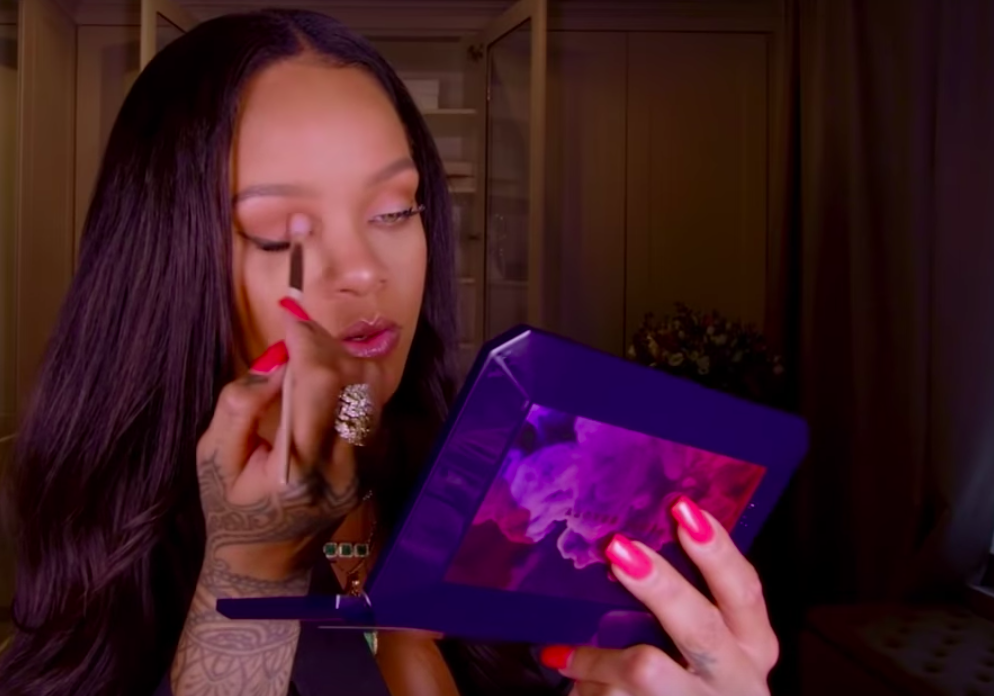 She also drops some nude lipstick knowledge when talking about the Stunna Lip Paint in "Unbutton," the lightest shade available, saying, "I never like a nude that's chalky or inconsistent with the pigment in your skin tone. It doesn't make any sense. When you want to do a nude, it has to blend in with the undertone of your skin." Louder for the people in the back!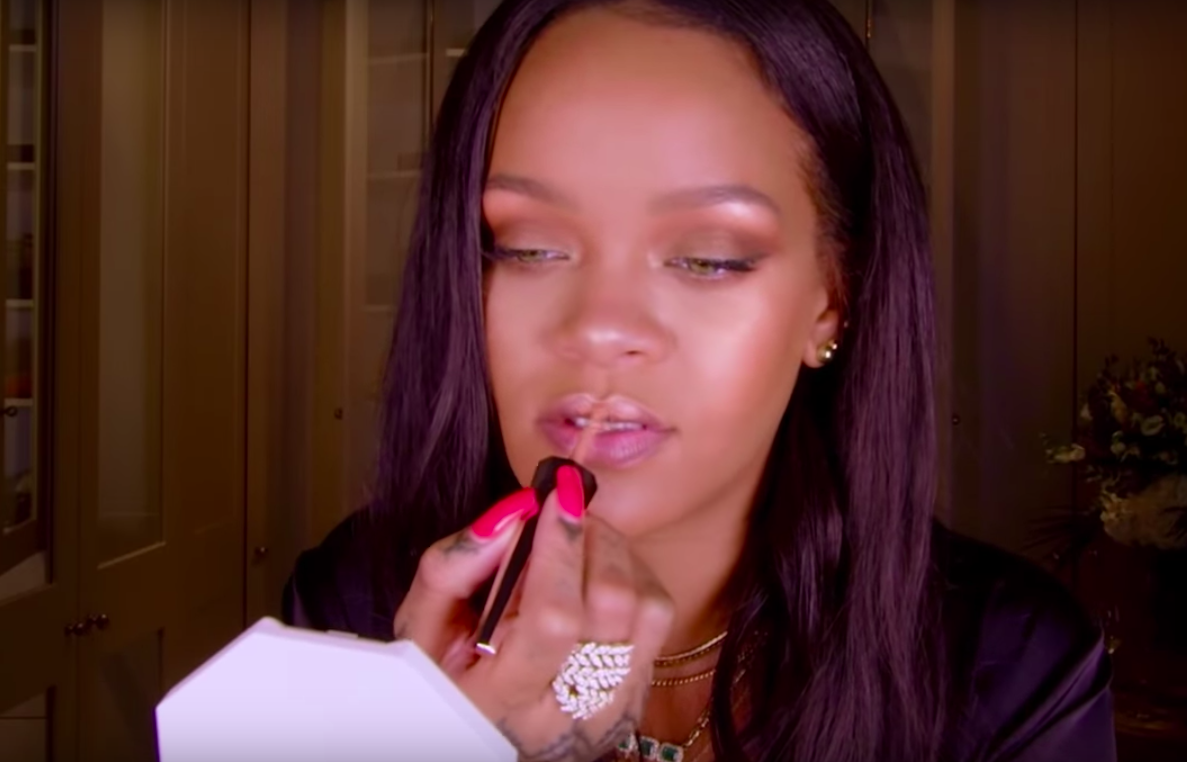 Watch the vid below:
You can watch all of the Fenty Beauty Tutorial Tuesdays videos here.