Rihanna talking about all the different Fenty Beauty foundation shades is everything to us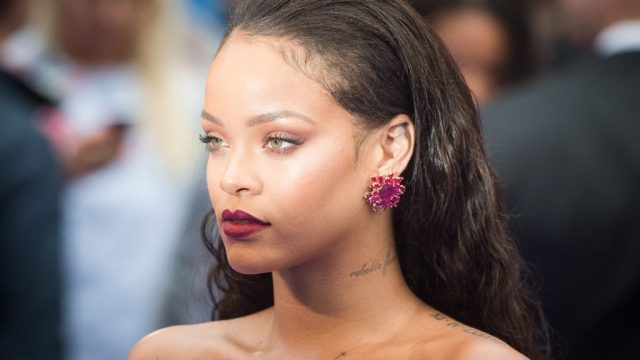 ICYMI:Friday, September 8th, was a ~huge~ day. That's when Rihanna's Fenty Beauty collection launched at Sephora, so you know what we were doing. Hitting up the mall, of course. And, in case you didn't know, the rumors are true. Fenty Beauty includes 40 different foundation shades.
Now, Rihanna is talking about all those foundation shades on Twitter, and we're saying yasss to her inclusive outlook. When a fan messaged Rihanna to confirm that news, Rihanna said, "You knooowwww it! Gotta represent for my girls and we come in all shades! Especially my brown sisters…been left out too many times in the makeup world."
Okay, can we love Rihanna any more than we already do?
But that wasn't all.
Check it out.
https://twitter.com/udfredirect/status/905994541718794241
Though we love Rihanna's whole speech, we can't get this part out of our heads.
"There's so many different shades — there's red undertones, there's green undertones, there's blue undertones, there's pink undertones... You want people to appreciate the product and not feel like, 'Oh that's cute, but it only looks good on her.'"
We couldn't agree more, and neither could the Twitterverse.
false
And in case you need to figure out what your undertone is, this explains it well.
Meanwhile, in case you need us, we'll be at Sephora — again.