Rihanna just *rocked* a pattern we're now ready to buy in bulk this fall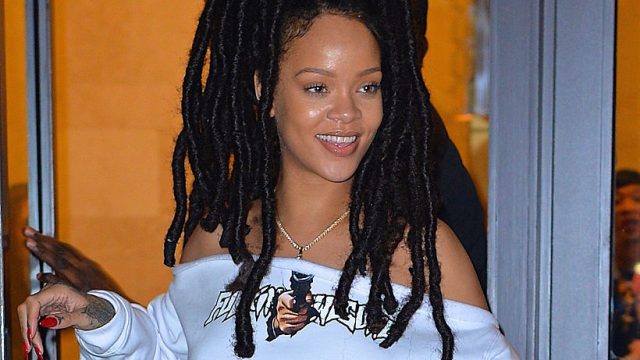 If you could choose only one famous woman's style to emulate on an everyday basis, who would it be? If you immediately named Rihanna as your #1 style inspiration, we have some good news.
The famously fashionable singer was spotted on the set of Ocean's 8 in New York this week wearing a pair of pants in a print so ubiquitous — yet so under-appreciated — that we're smacking ourselves in the foreheads saying, "Why didn't we start wearing this sooner?!"
That pattern, dear friends, is one known simply as camouflage.
Yes, we're talking about camo pants! You probably had a pair back in the early aughts — or maybe you've got a camo-print something still hiding at the back of your closet — but we're willing to bet those trousers haven't seen the light of day in at least a decade.
Rihanna, though? She's here to change your mind.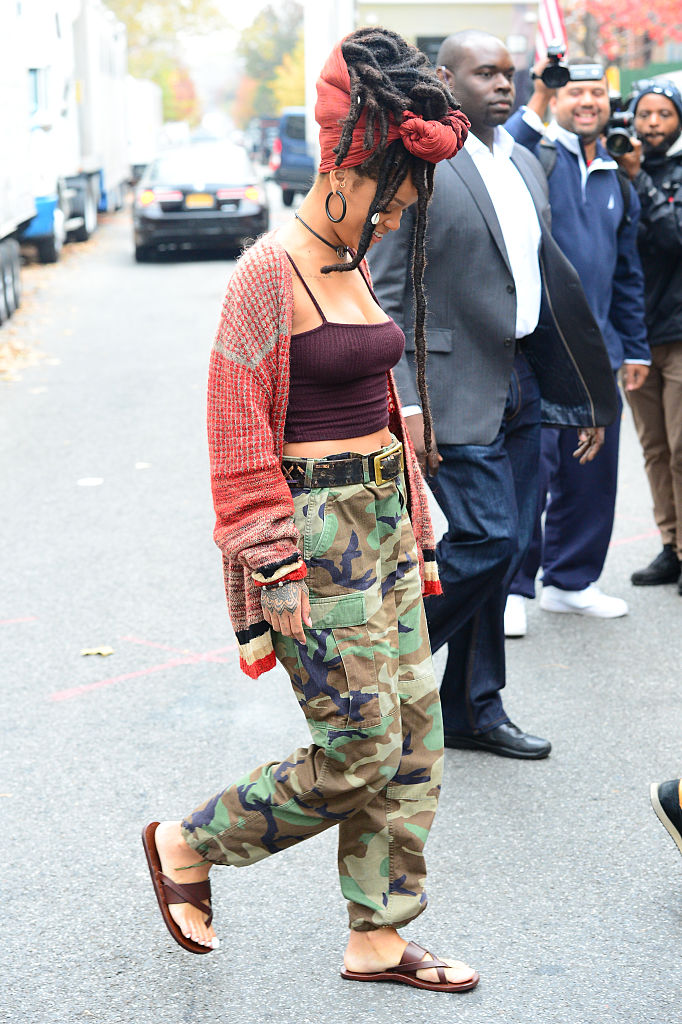 With her pants pulled up high and held in place with a chunky leather belt, this outfit is almost literally screaming, "Wear me this fall!"
Are you convinced that you need camouflage back in your life ASAP? Keep scrolling for some cute camo items we love, including pants, tops, and jackets!
Charlotte Russe "Camo Destroyed Skinny Jeans"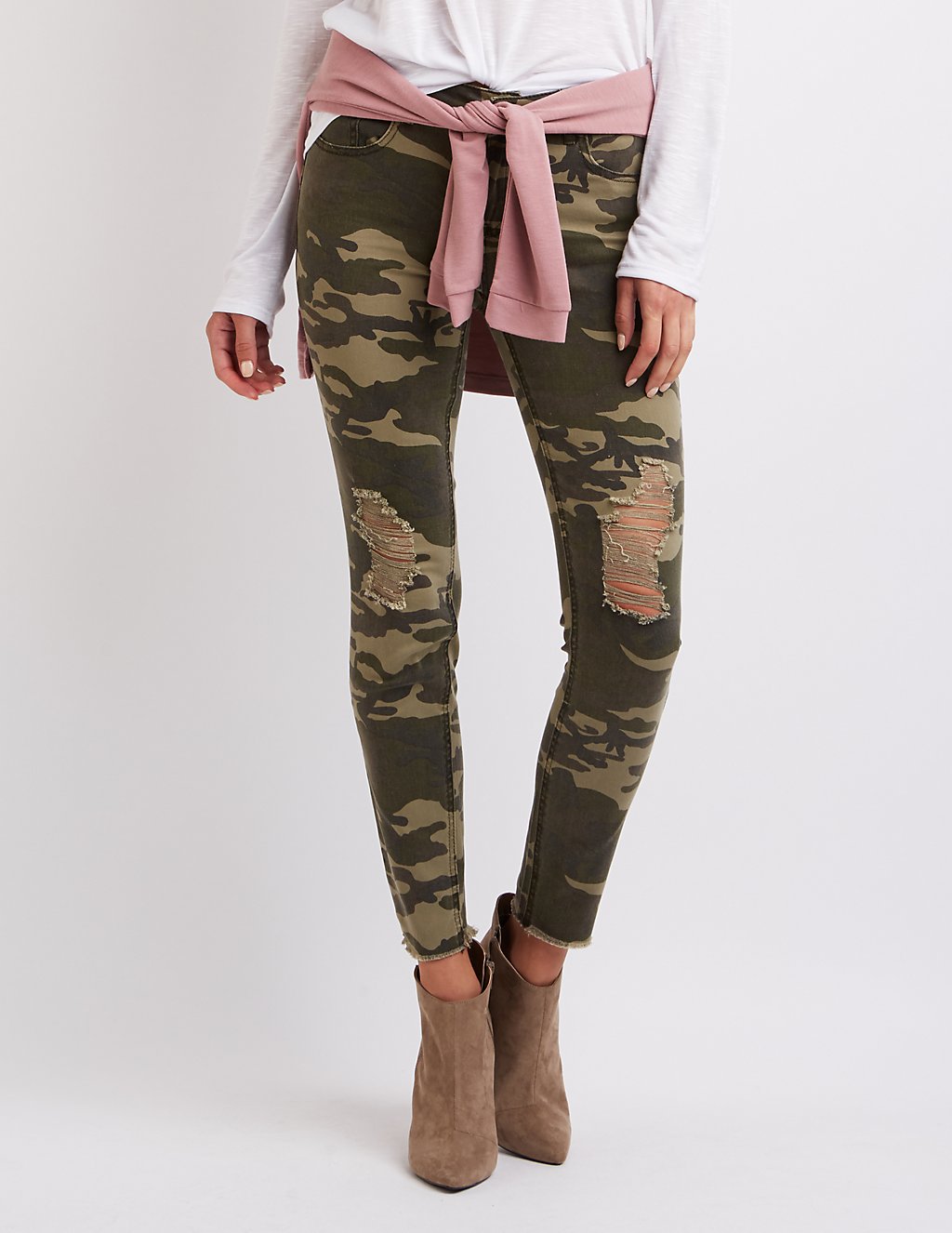 Get them here for $17.99.
Abercrombie & Fitch "Twill Utility Jacket"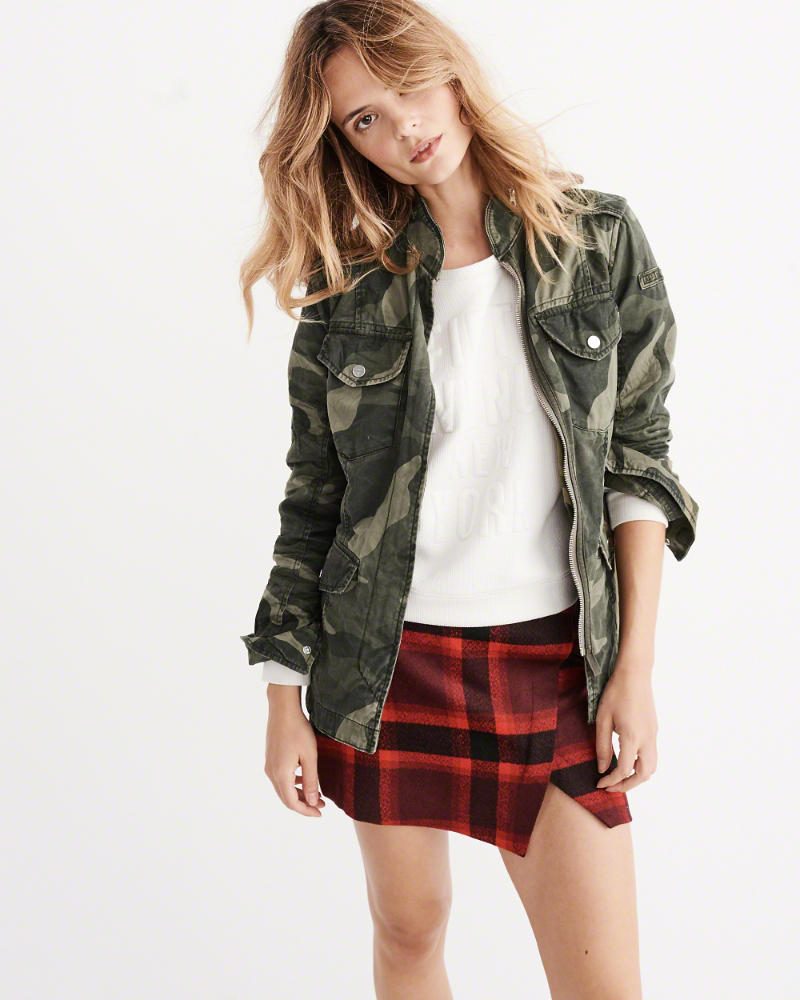 Get it here for $84.
ModCloth "At the Top of My Photojournalist Vest"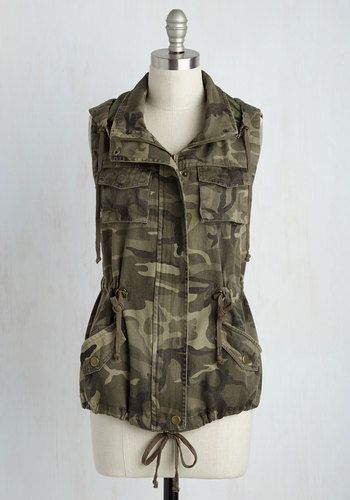 Get it here for $49.99.
American Eagle "Don't Ask Why Soft Jogger Pant"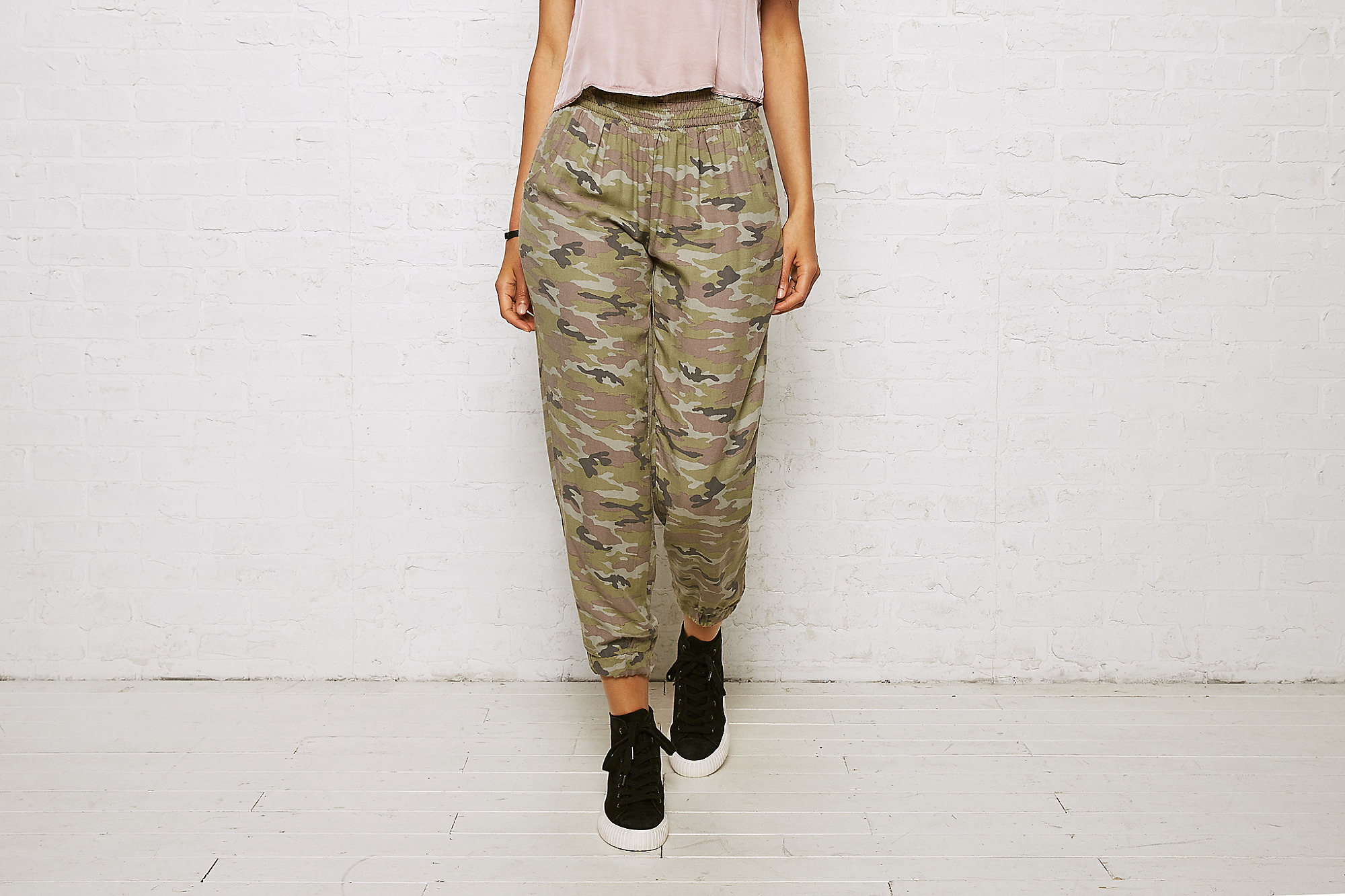 Get them here for $39.95.
Express "Camo Silky Soft Twill Boyfriend Shirt"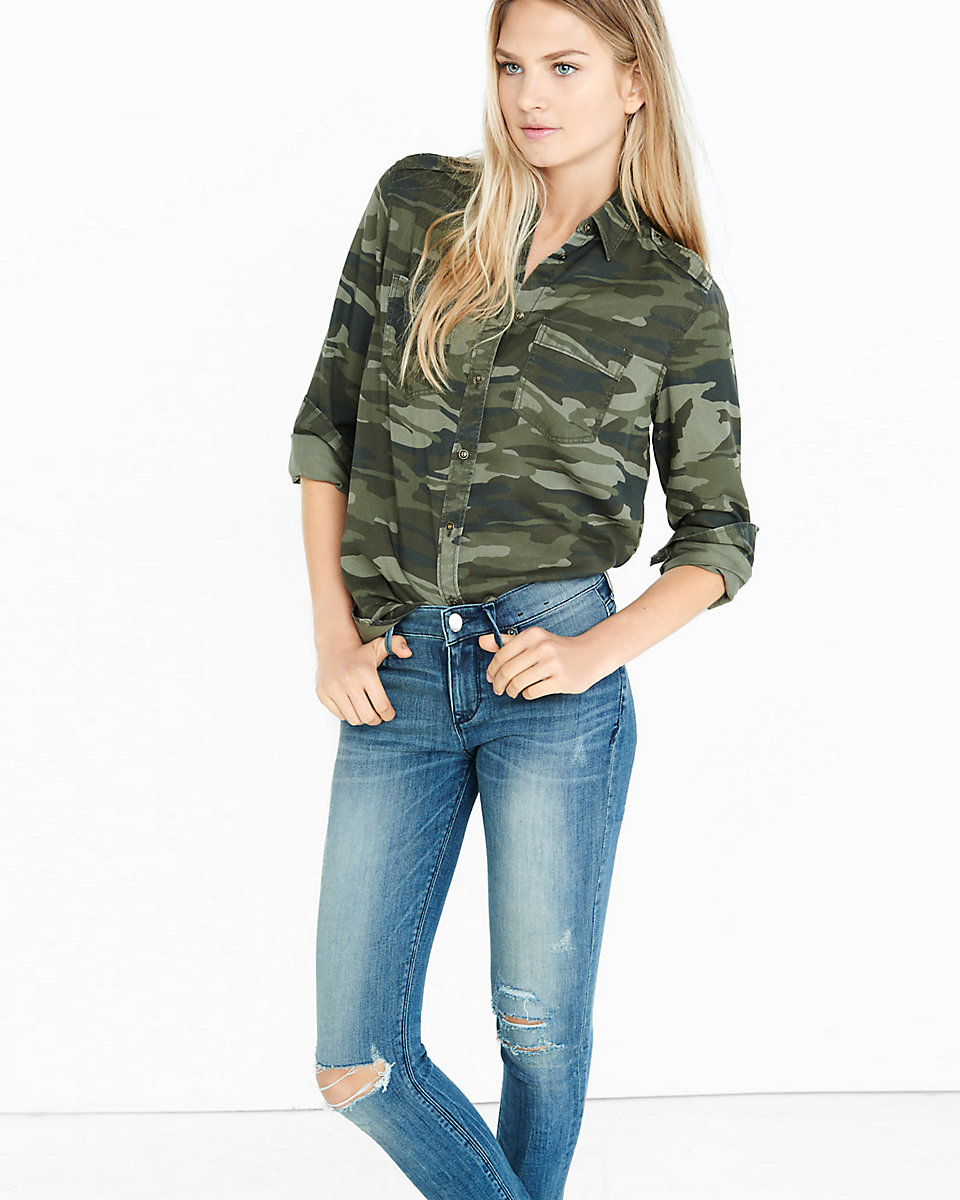 Get it here for $59.90.
Rag & Bone "Denny Camouflage Jogger Pants"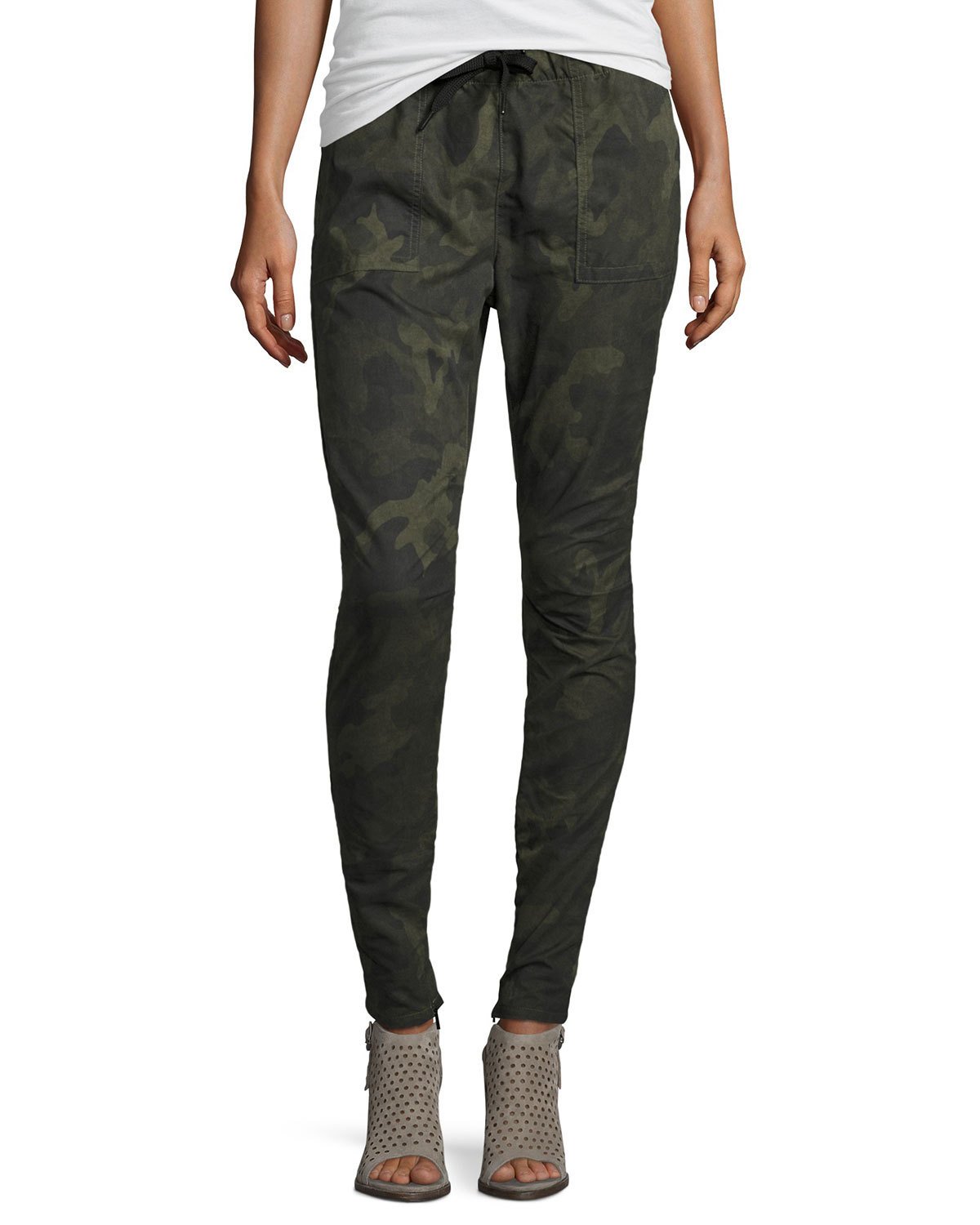 Get them here for $175.
American Eagle "Don't Ask Why Drapey Bomber"
Get it here for $59.95.
Others Follow "Camo Women's Pocket Tee"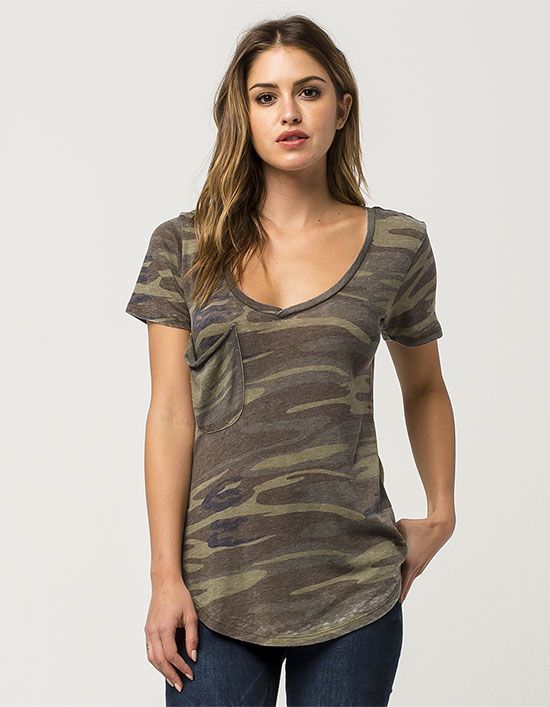 Get it here for $23.99.
You're feeling more badass already, aren't you?