Rihanna fangirling over Naomi Campbell in her Puma designs is truly beautiful
Rihanna's fashion collaboration with Puma, Fenty Puma by Rihanna, is already making waves in the fashion industry.
The line's #FURSLIDE shoes sold out almost immediately.
(No fear, badgalriri restocked the footwear and added new colors to the FENTYxPUMA item.)
And the singer regularly posts new clothing and accessories from her line, helping us get closer and closer to emulating her flawless style.
And now, legendary supermodels are posing in her designs for Vogue.
https://www.instagram.com/p/BJQaXOtDW_H
Naomi Campbell, anyone?
And Rihanna beautifully described how meaningful it is to see a boundary-breaking supermodel like Naomi Campbell wear her designs in a high-fashion magazine.
https://www.instagram.com/p/BJQaPx8DMmy
Rihanna's fan letter in her caption reads:
"What a delight to see this beautiful Queen in my designs for@VogueItalia! This is a crazy feeling man!@iamnaomicampbell From the very first moment in your career, you've touched and inspired so many young girls all over the world! I was one of them, and to see this come full circle is a trip to say the least! I'm blessed to have you as a friend, one that will pick up the phone at any hour of the night, one that still makes time even when she has none, just to send me vitamins and facial products, or even tanning oil for my vacation lol!!! That's why these photos mean so much more to me, you're a True beauty, One love!"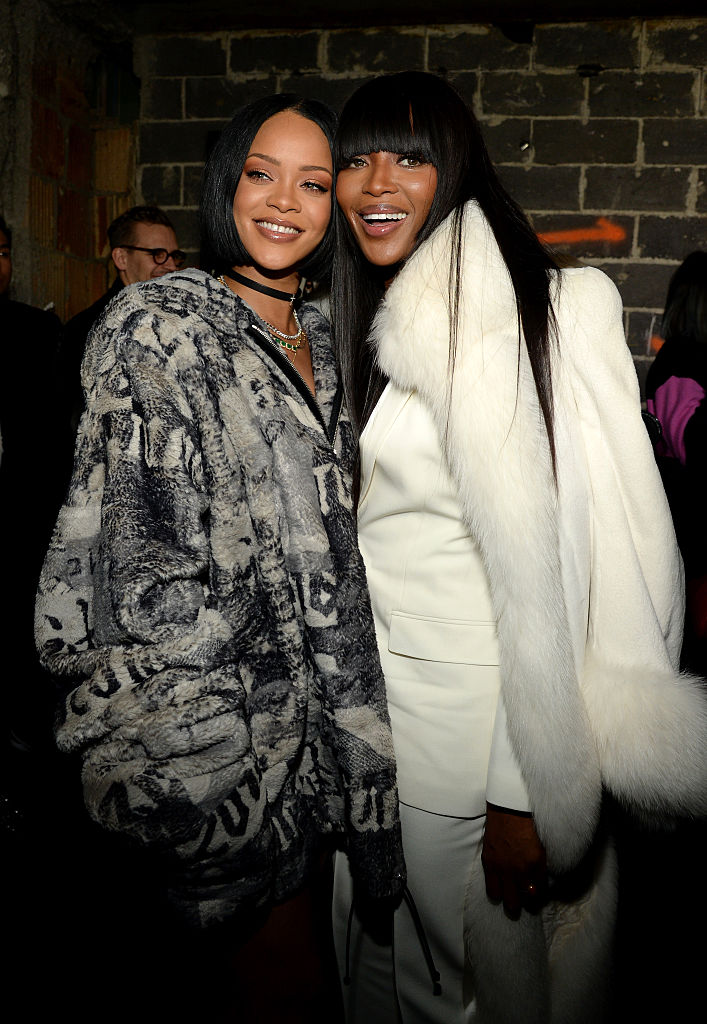 ~Two Queens~