We are obsessed with Rihanna's truly enormous pale pink puffer jacket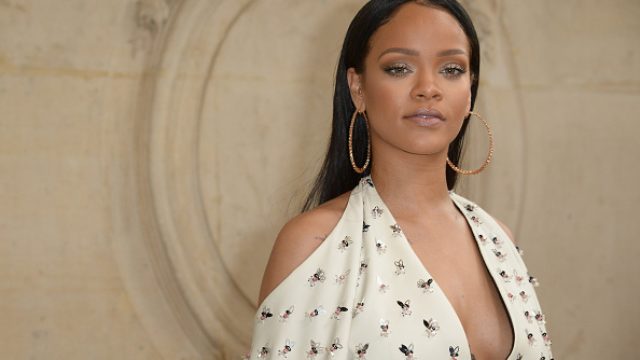 Rihanna is far too much of a queen to ever do anything average — this is known and understood. So when it comes to clothing, Riri doesn't merely get dressed. She makes a statement.
For example, why would you wear a gown when you could be a flawless cupcake?
Or that time she was a human heart emoji.
So, perhaps, if you or I stepped out into the crisp fall air, we'd reach into the closet, grab our basic af cardigan, and carry on with the rest of our plebeian day. But that is not how a bad gal does it.
Direct your eyes to literally the most enormous puffer jacket you have ever seen.
false
Rihanna wears the jacket — it isn't wearing her. Any other human being would look completely swallowed up by the giant coat, but this is Rihanna we're dealing with.
https://twitter.com/udfredirect/status/782632476099227648
These photographs of the singer looking insanely cozy were taken in Paris, where Rihanna just amazed PFW crowds with her FENTY X PUMA show.
The jacket, made of velvet, is by fashion designer Ella Boucht, who excitedly talked about Rihanna's fashion choice on Instagram.
https://www.instagram.com/p/BLDmspjgTYu
Rihanna is a gift.
H/T MTV