Rihanna just released the furry '90s-style backpack of your dreams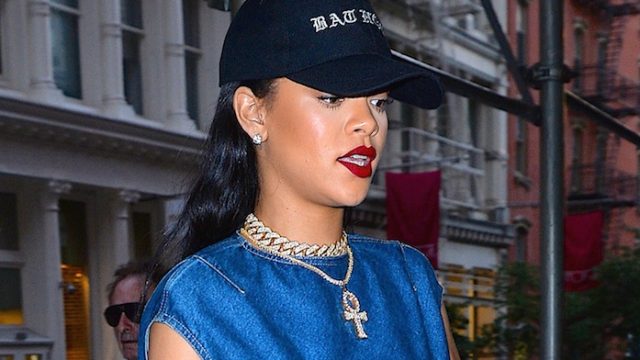 Halloween is over and that means it's time to slip into our coziest, fuzziest cold-weather wear. At long last! And thanks to Rihanna, we now have exactly the bag we've been searching for.
The singer added new items to her Fenty x Puma collection today, including a fur backpack so fuzzy and '90s-chic we're having flashbacks to our younger years.
The dark gray backpack is made from soft faux fur and features a leather drawstring and Puma by Rihanna-print lining. Suffice to say it's the perfect place to stuff your tablet, headphones, and snacks when you fly home for the holidays this year.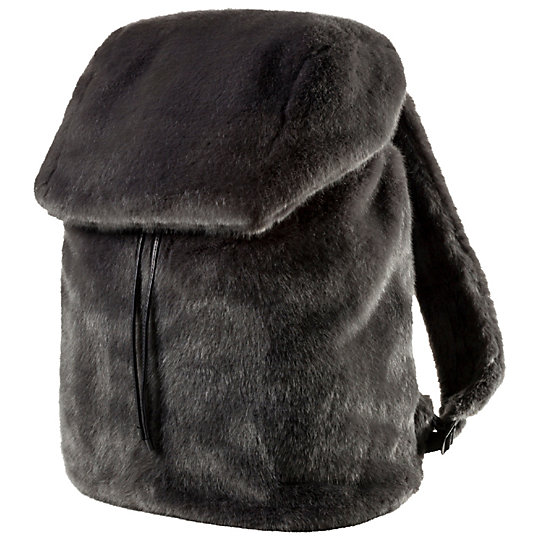 How much do you love this bag?! We're smitten.
Overall, the latest round of Fenty x Puma gear has a definite late '90s-early '00s vibe.
Take this faux fur coat, for instance. It's definitely something Jojo would have worn back in the day.
https://www.instagram.com/p/BMPnKwoj3Ed
Snag it here for $2,000.
Or how about this all-over print hoodie? It's definitely reminiscent of something we would have seen from Billionaire Boys Club in the early aughts.
https://www.instagram.com/p/BMPjjuBDkRp
Get it here for $1,800.
The accessories and shoes in the Fenty x Puma collection have consistently sold out — especially those furry slides and chunky-soled creepers — and Rihanna's furry '90s backpack is expected to be no exception.
It is, however, a bit pricier than the $80 pool slides everyone loved — the satchel will cost you $450.
While we're obsessed with everything in this collection, it clearly costs a lot to be as chic as RiRi. Here's hoping the holiday wish list fairy visits us!