Only Rihanna would be able to take our sock game to the next level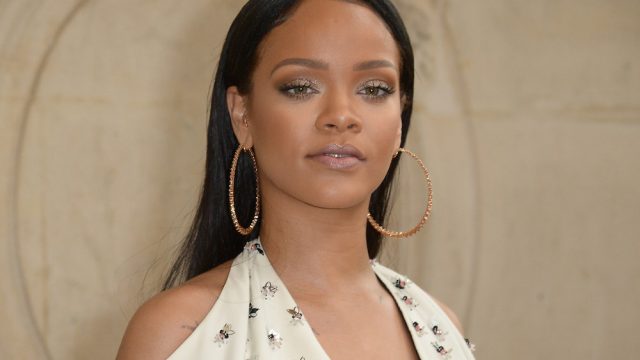 No one werks a trend like Rihanna. She can go from goth athleisure to print-mixing princess in the blink of an eye, turn a simple concert tee into a couture piece, and was the first to wear that glorious heart-shaped furry coat (that was soon copied by Kendall Jenner). Not to mention her trailblazing beauty looks — she can equally pull off bangs, white hair, and locs. And now, she has teamed with hosiery brand Stance on a new collection, proving socks is yet another one of Rihanna's trends we can get behind. Come on, what better way to style your Fenty Puma slides than with a pair of printed socks?
Yes, we're saying RiRi is going to get us to wear socks with our slippers. It's sort of a Mean Girls-esque, "army pants and flip flops" situation, amiright?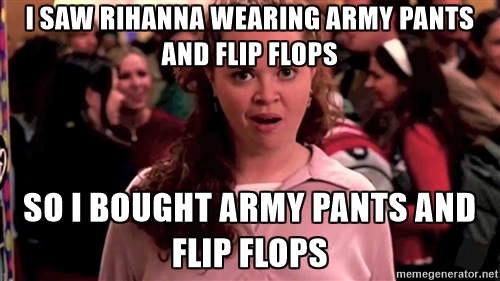 The Japanese-inspired collection features nine pairs of socks with delicate designs and words like "mischievous" and "bad gal."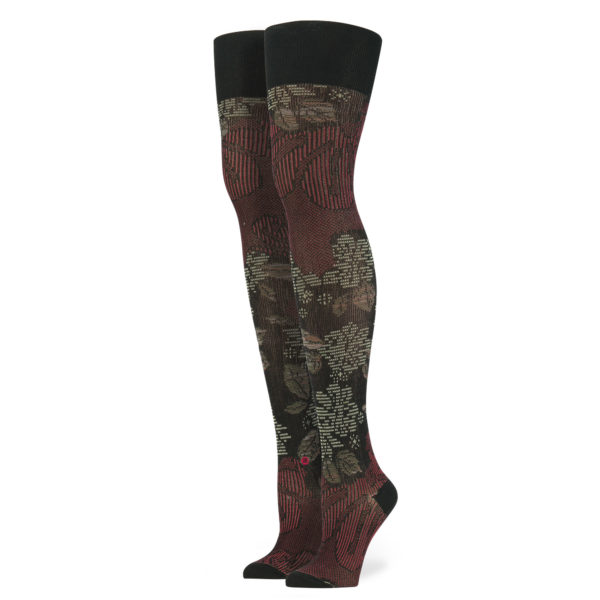 The Lotus Thigh Highs are an absolute standout from the Fenty for Stance by Rihanna collab, especially for those of us whose thighs can't quite fit into the average pair of over-the-knee boots. These babies are an easy way to get in on the trend that's way cheaper and has plenty of stretch. Hell to the yes.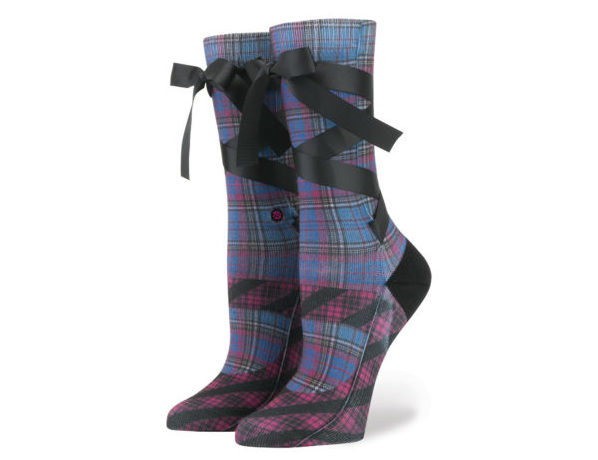 Ri's Mary Jane socks with ribbon detail are just what your basic black pumps need for the office holiday party. Super cute, festive, and what bad gal doesn't have a soft spot for ribbon?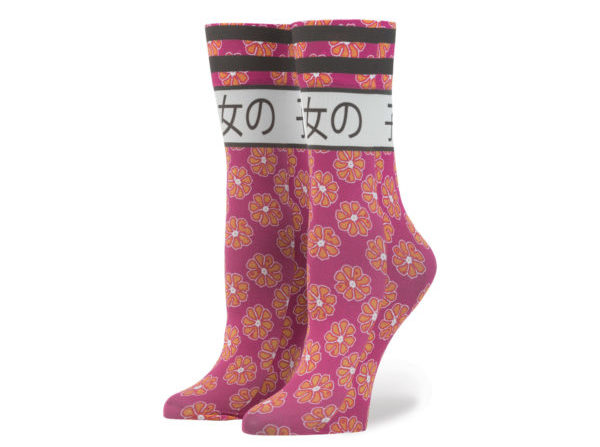 True RiRi fans will most likely want the "Bad Girl" socks which read "bad girl" in Japanese around the cuff. You can check out Ri's current and past collections with Stance here. Prices range from about $16 to $32 which isn't too bad if you're used to coveting her one-of-a-kind couture looks.