We agree with Rey on everything in "The Last Jedi," except for this *one* thing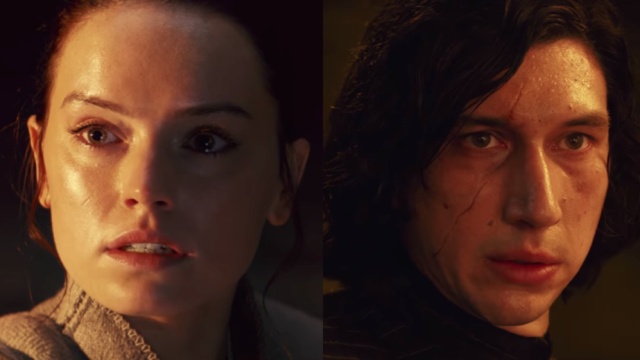 We agree with Rey on pretty much everything. She's almost always making upstanding decisions, putting the greater good of that galaxy far, far away ahead of herself. She is, without question, a true hero — and a huge inspiration for men and, particularly, women everywhere. I know I, personally, think of Rey as a role model, as the new feminist force the series needed, taking a cue from the great Leia, upon returning with The Force Awakens.
To put it simply, #REYRULES.
But there's one scene in Star Wars: The Last Jedi in which I — and this can't be emphasized enough — strongly disagreed with the choice she made. In fact, I disagreed so vehemently with her call that it has me thinking that she might have notes of, IDK, villainy? She is "finding her place" in these wars amongst the stars, and it's not like we haven't seen someone go from the Light to the Dark Side before…
Now, before you throw a fit — Anakin-talking-about-sand style — hear me out…
*AND BEWARE, BECAUSE SPOILERS PICK UP FROM HERE ON OUT*
In The Last Jedi, Rey and Kylo Ren discover that their minds are somehow connected. They're able to communicate with one another, despite being very far apart. (Honestly, and pardon me while I nerd the fuck out, it was giving me some Harry Potter vibes. Like, did Kylo Ren make a Horcrux out of Rey when he killed Han Solo, and that's why they're so connected? At least, that's what I was thinking when we first learn of their mutual telepathy.) ANYWAY, in one of these telepathy scenes, Rian Johnson and Adam Driver gifted us with a completely unexpected and utterly magical moment…
SHIRTLESS KYLO REN.
*By pain he means shirt*
I could *never* have predicted this, but I now know it's all I've ever wanted (all I've ever needed, yea-ahh). I know Kylo Ren is evil and all, but the emo girl in me was LIVING FOR IT. I kid you not, I literally gasped when he appeared on-screen in his ab-tacular glory. And then, I awkwardly had to explain to my dad, who was watching with me, why I was freaking out. That was fun!
Not to mention, it was nice to see a Star Wars dude be the center of "the gaze." Not that I really want anyone to be overtly sexualized, but after Leia was the subject of that, and continued to be the subject of that, with her revealing Return of the Jedi bikini, it was kind of a welcome change of pace. And not only that, but #SHIRTLESSKYLO — let's get that trending, k? — was just totally unexpected and I needed a moment to process.
Which is why, I was so incredibly and ridiculously pissed at Rey when she told him to — excuse me, need a sec to collect myself — put on a shirt.
HOW YOU GONNA SHUT THAT DOWN FOR US FANGIRLS, REY? I THOUGHT US LADIES WERE STICKING TOGETHER?! I'VE NEVER FELT SO BETRAYED.
Look, I know Rey has much bigger fish to fry, even bigger ones than what Luke caught on Ahch-To. All I'm saying is, homegirl could've saved the galaxy without ruining a good thing for the Kylo Ren enthusiasts in the audience. Because, honestly, what does it really matter to her whether he's wearing a shirt or not? And if it does really matter, well then, that's a whole other rant to go on…