This unexpected online retailer has red-carpet ready wedding dresses
Imagine your dream wedding. Now imagine a cheap and red carpet ready wedding dress, because it's totally real.
It's no secret that weddings are expensive AF. Venues are hundreds (if not thousands) of dollars, with food and drink costing just as much. And that doesn't even count the pièce de résistance in wedding financials: the wedding dress. According to The Knot, the average wedding dress in 2014 cost $1,281: we can only assume it's gone up since then.
Luckily, for those of us on a budget, there's clothing retailers like Revolve, who offer wedding dresses at a far more accommodating price. And these dresses are gorgeous:
Seriously, we want them all, and we want them now—wedding or no wedding!
Below are some of our favorite Revolve wedding dresses that are under $1000:
Provence Gown ($900)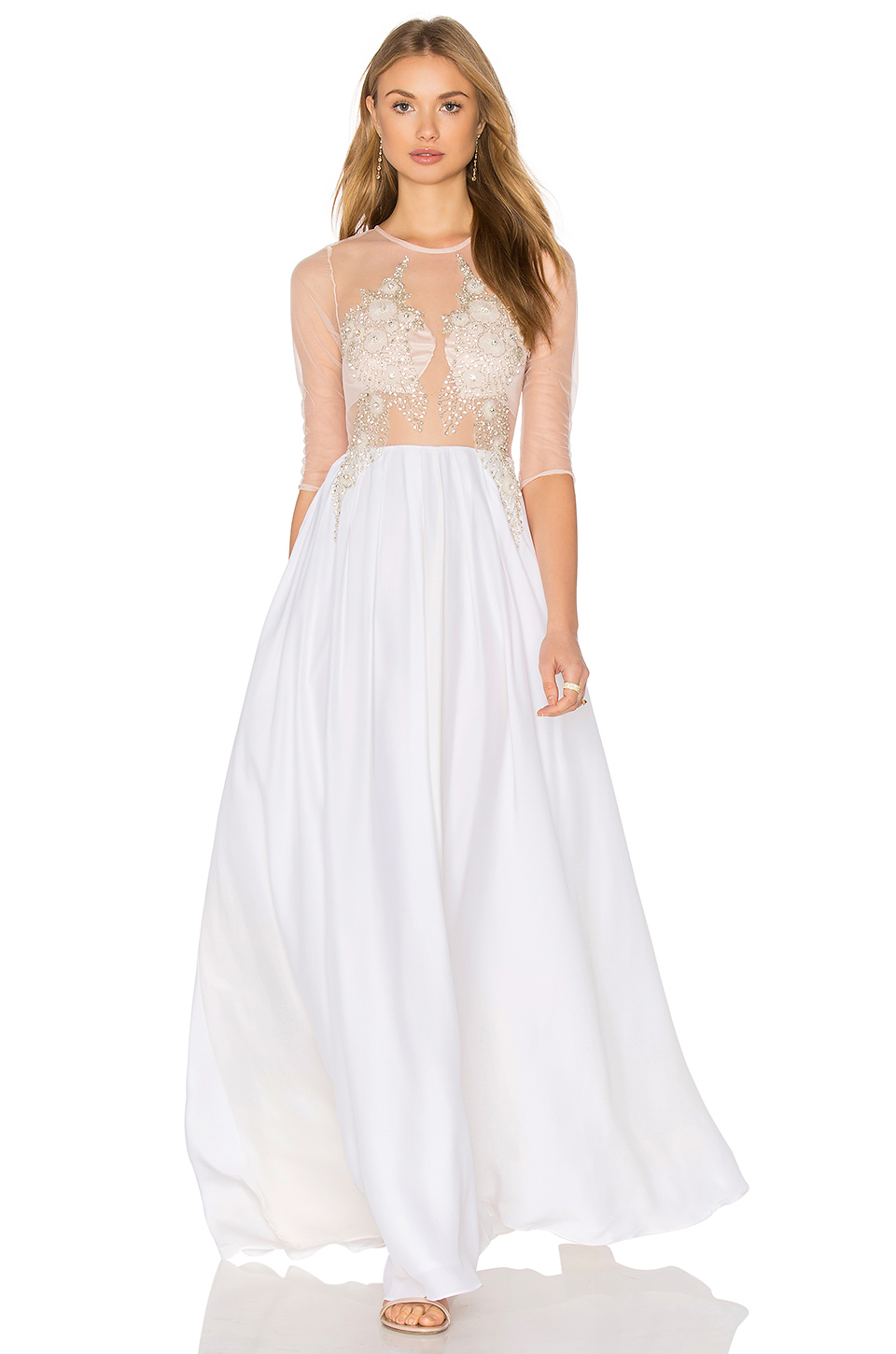 The beadwork and rhinestone bodice makes us think of Ariel from The Little Mermaid!
The Phoenix Gown ($695)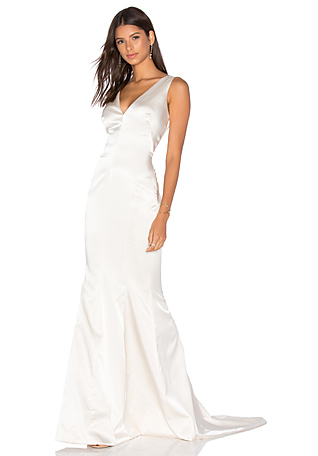 This sleek white dress is modern and sexy, yet remains bridal.
X Revolve Orchard Gown ($528)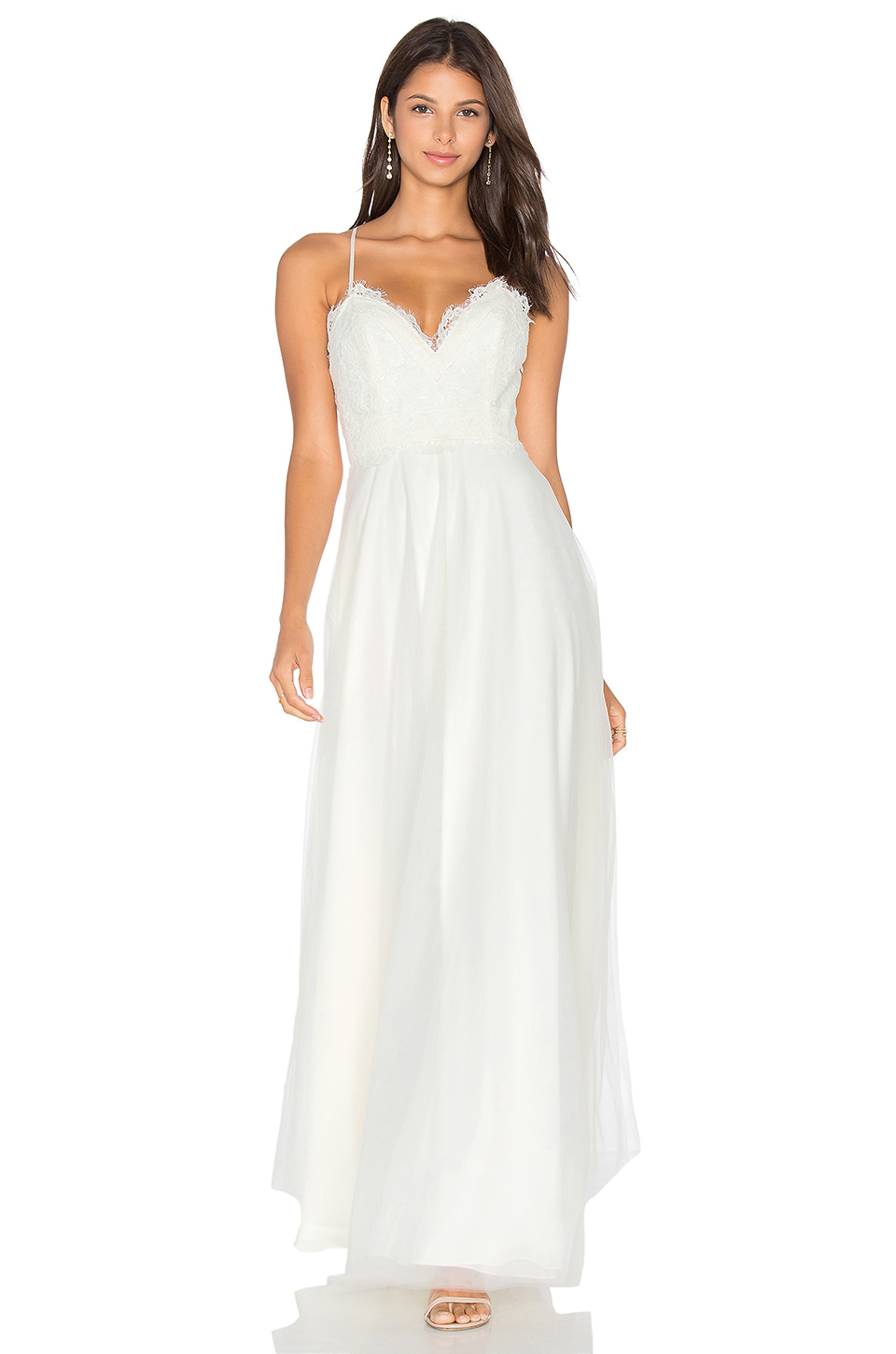 This tulle skirt is to die for, and that lace bodice!
Noel and Jean By Katie May with Lizzie Veil ($375)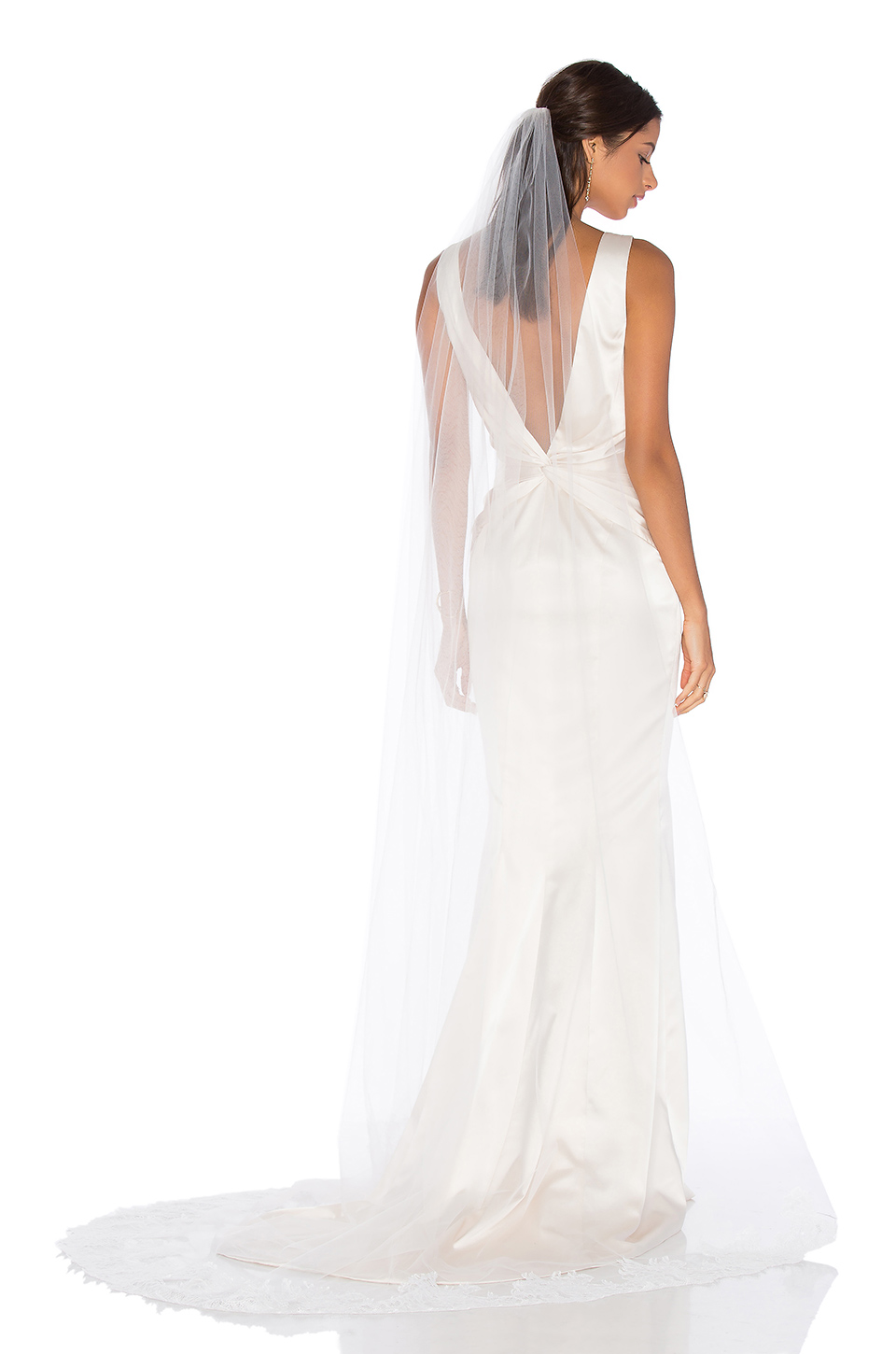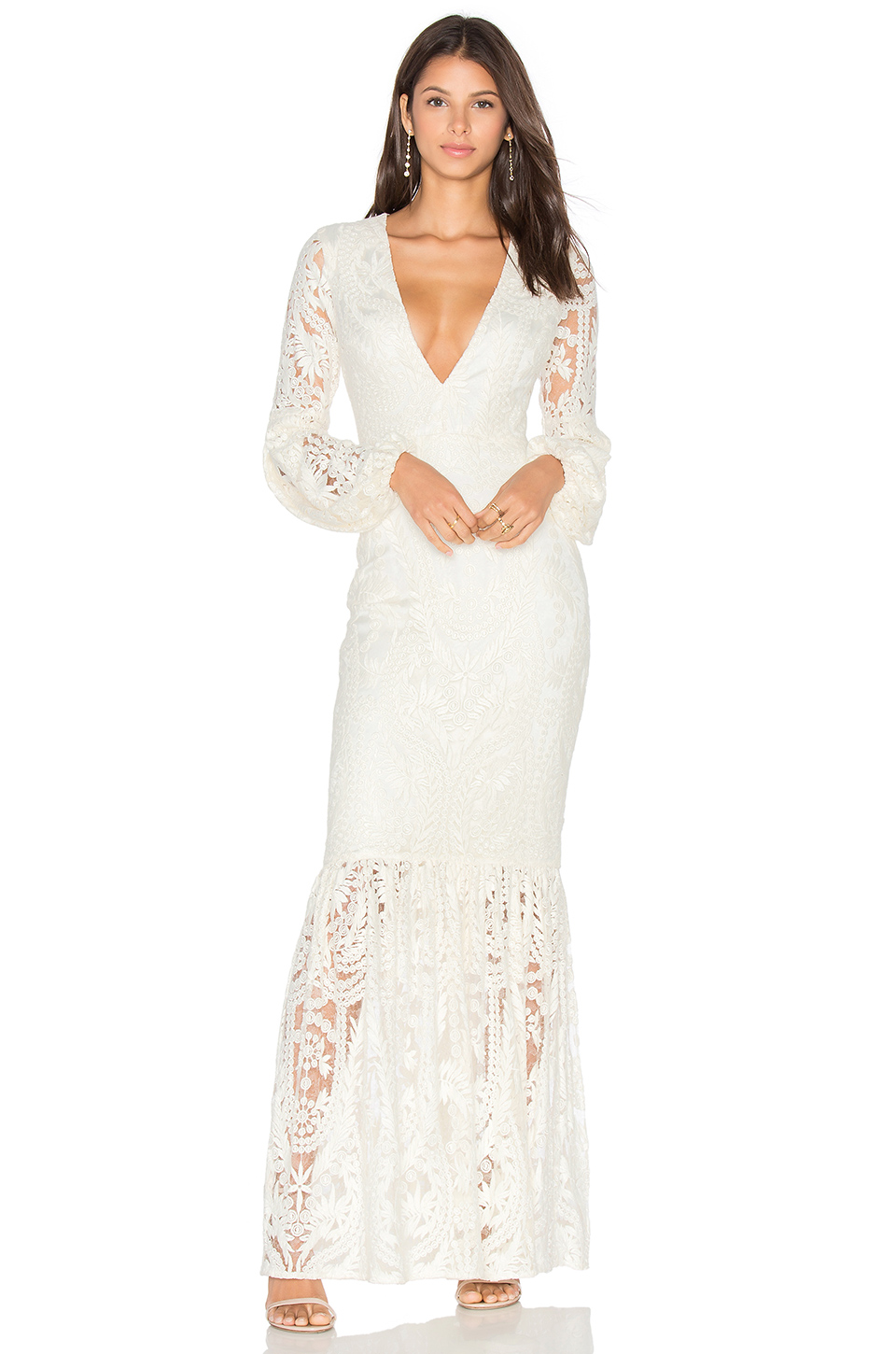 This retro lace dress makes us drool with envy.
Dolce Gown ($500)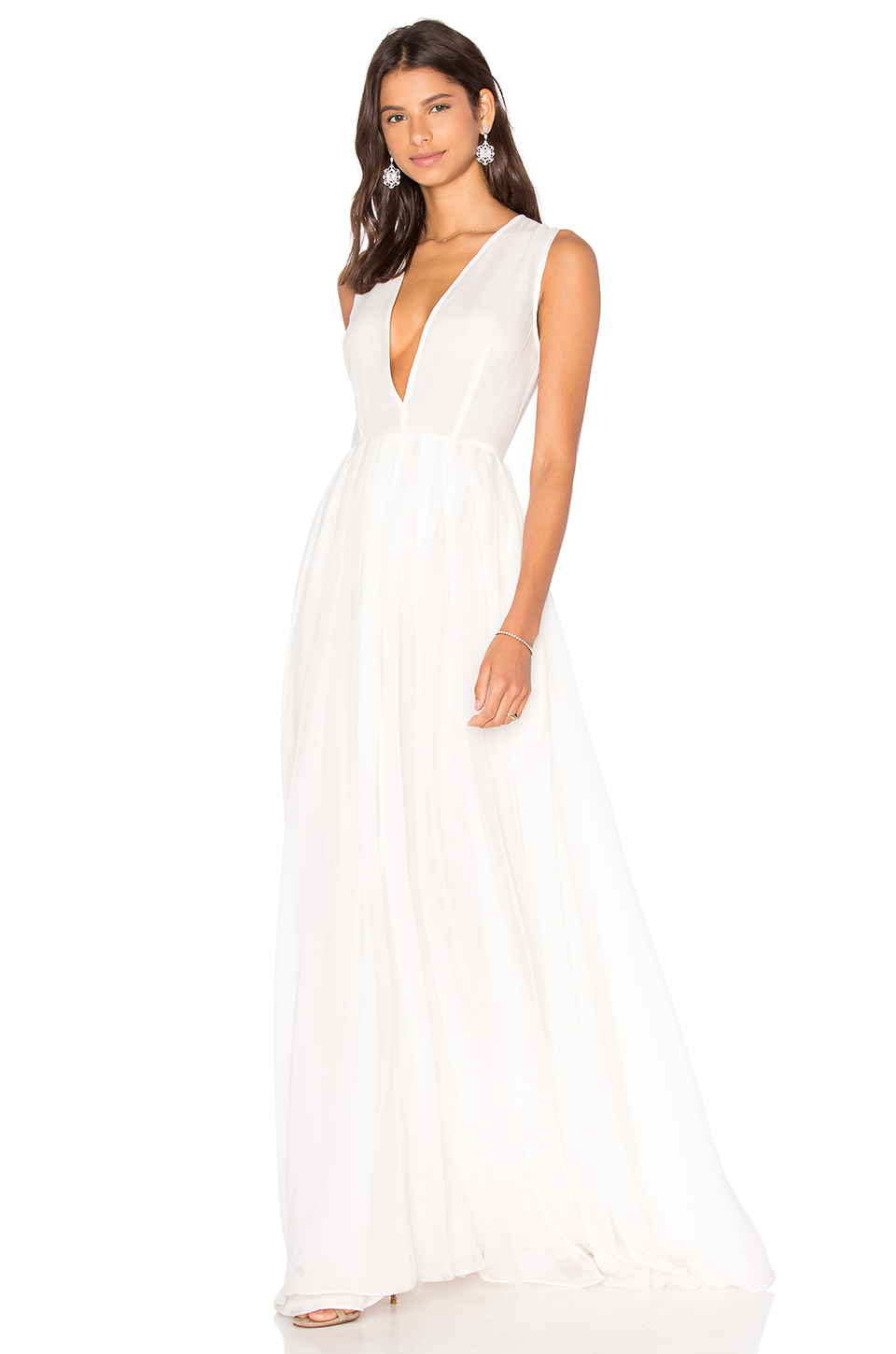 That V-neck! And it's silk, so you know this dress will feel great all day.
Empire Guipure Dress ($743)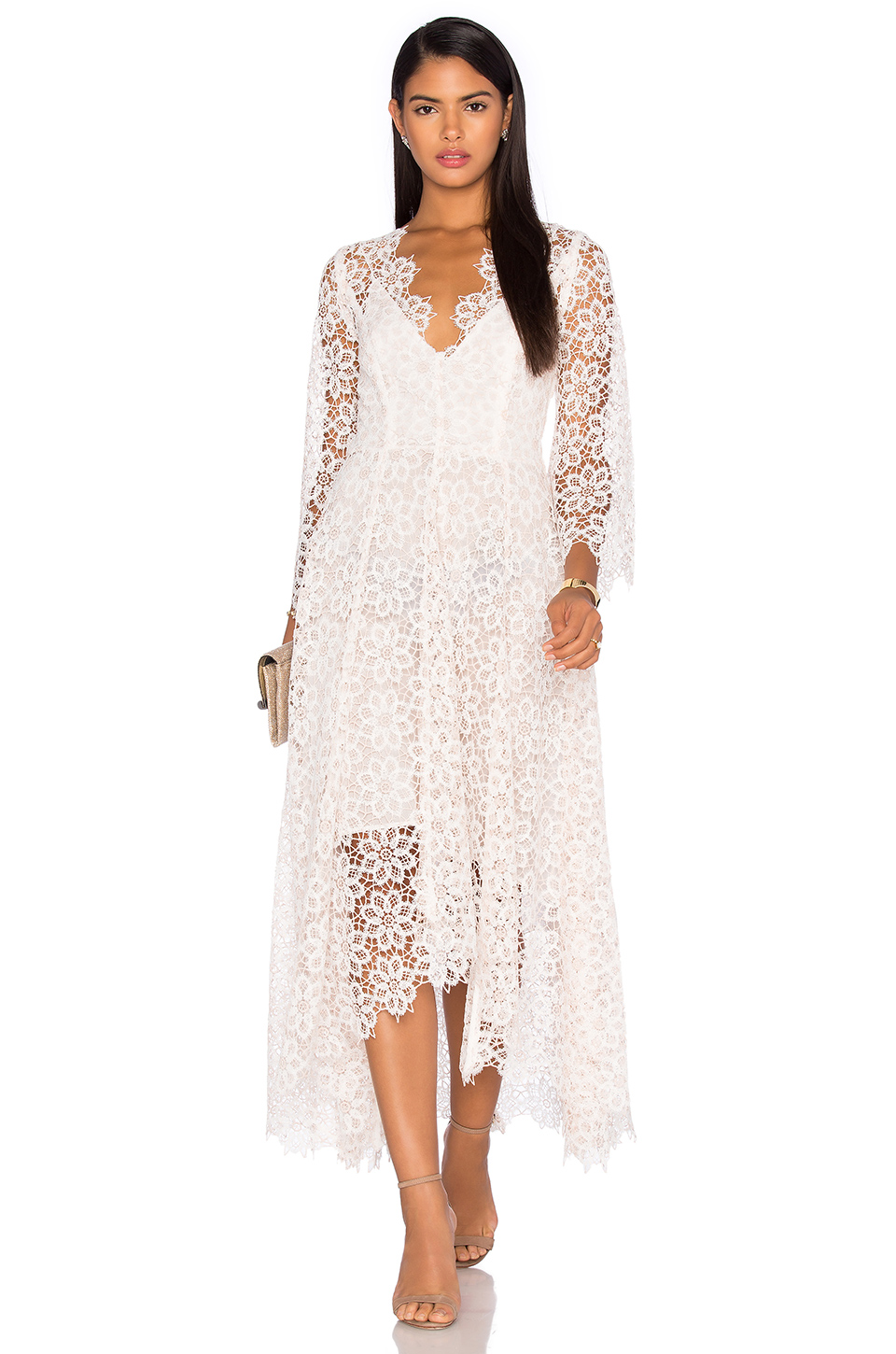 For the flower child within us all.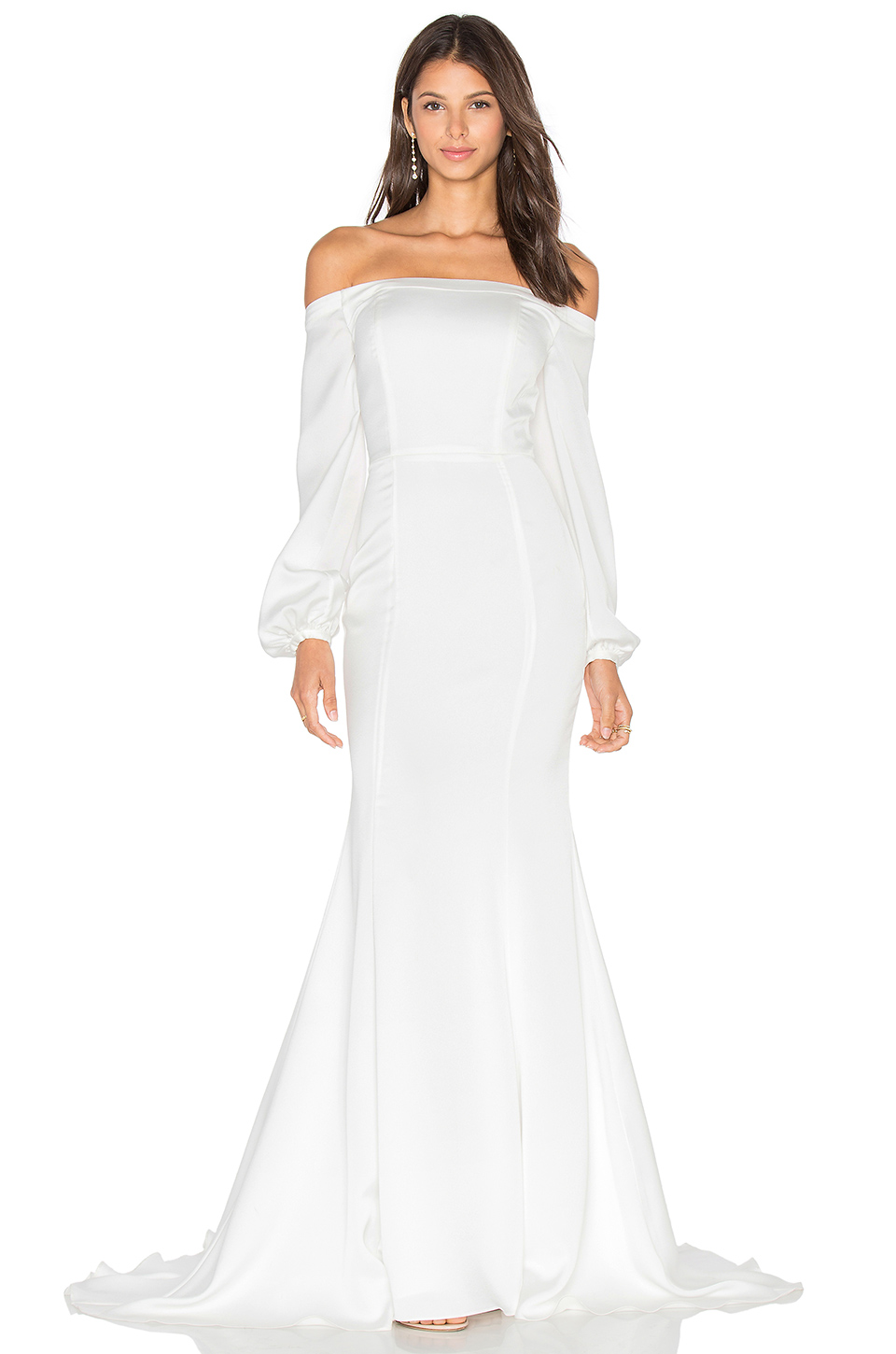 If you have shoulders you want to show, this is the gown for you!
Angelique Gown ($401)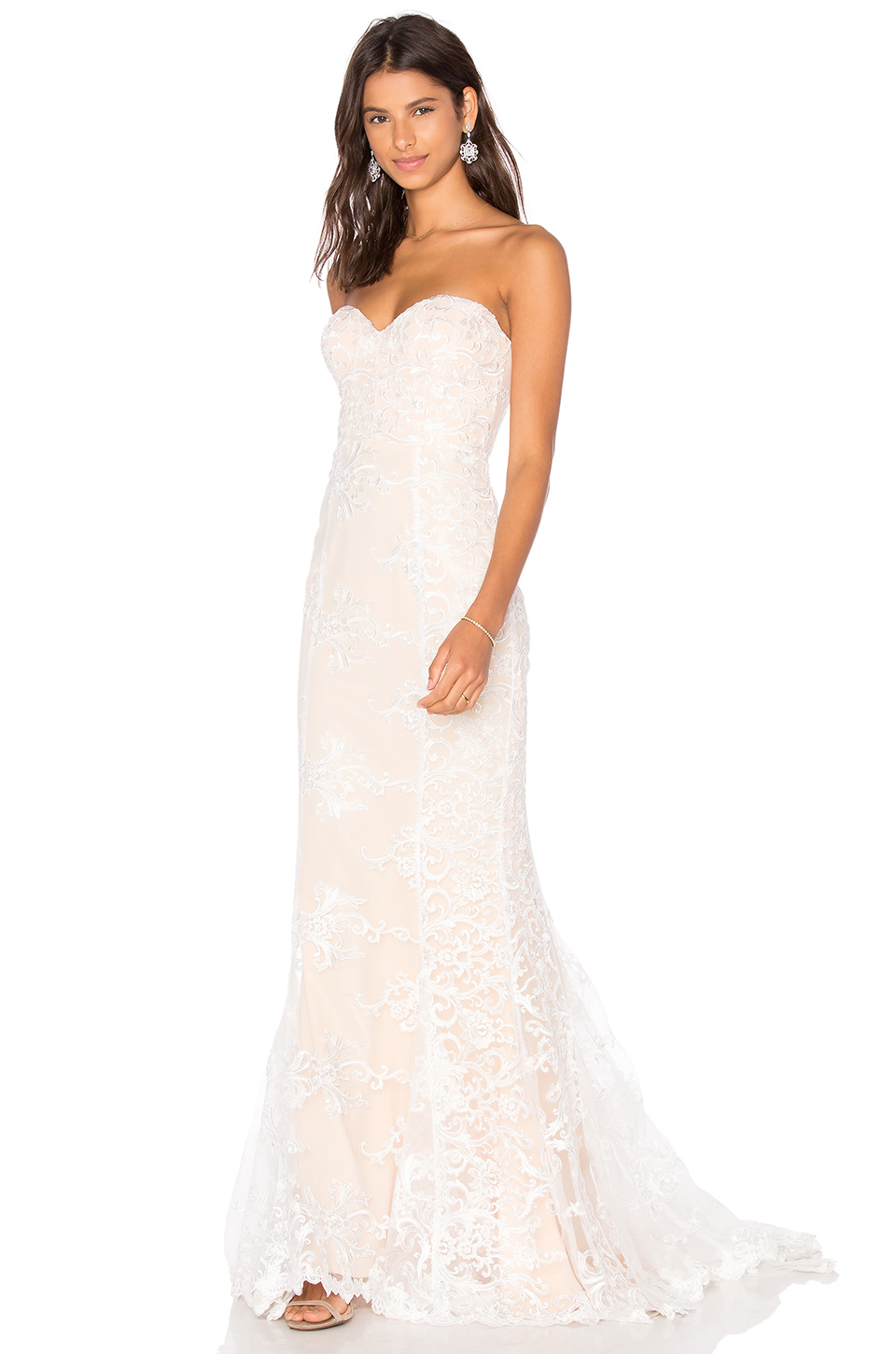 The delicate lace appliqué complements the bodice nicely.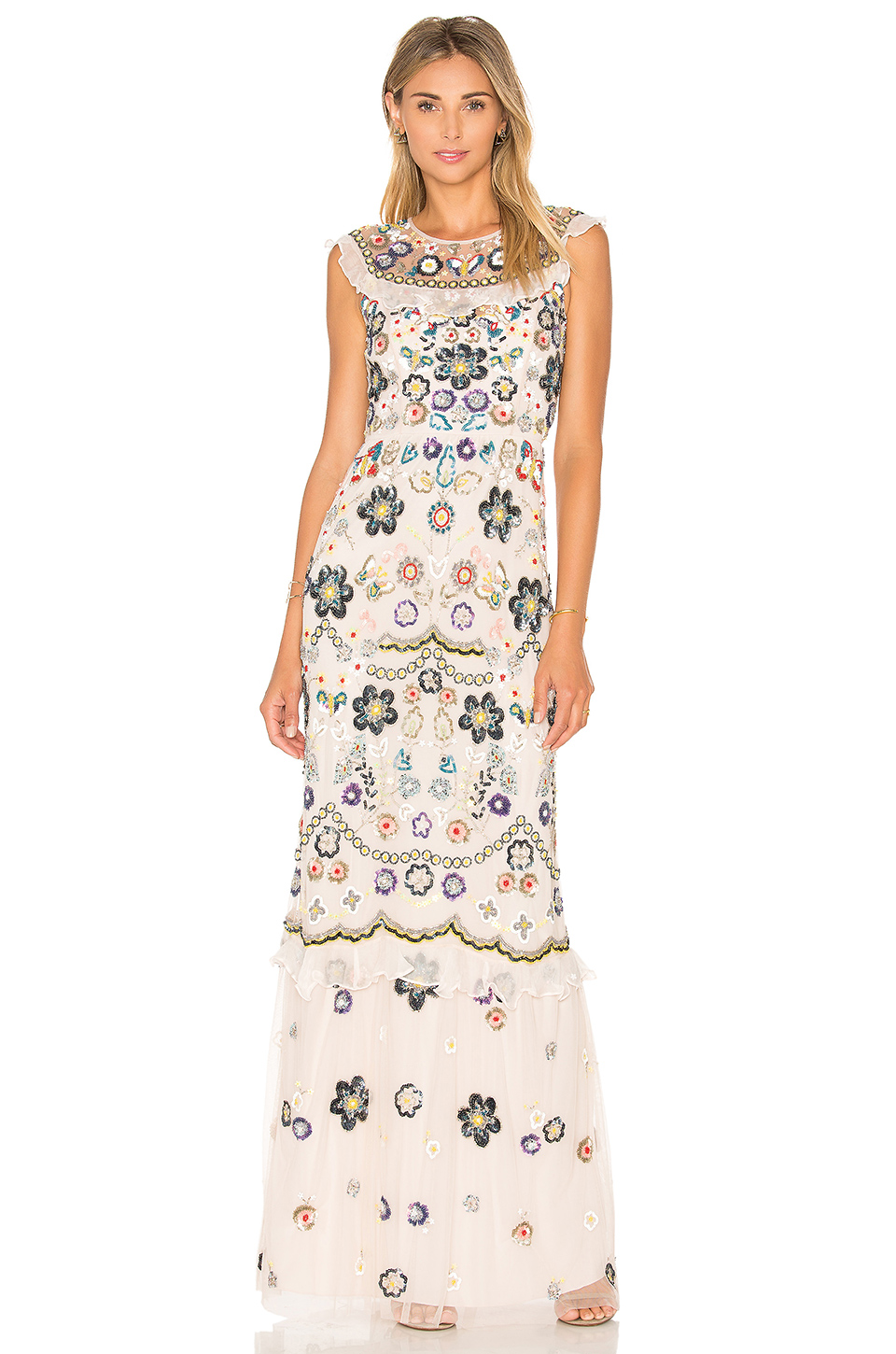 For the bride not interested in wearing pure white.