The Cult-Classic Revlon Dryer Brush Makes My Hair Look Like I Got a Professional Blowout
Plus, it's on sale for under $30.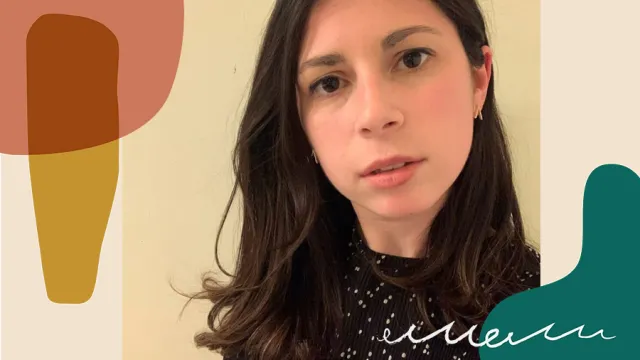 Welcome to Game Changers, a weekly series in which we reveal the holy- grail beauty products we're loving now—the ones that saved our hair, cleared our skin, and, in some way, changed our lives.
When anyone asks why I air-dry my hair, I typically lie and say that it's because I like how it looks un-styled (if it happens to look good that day) or that it's because I just didn't feel like putting in effort that morning (if it happens to look…not its best). The real reason? I have no idea how to properly blow dry my hair. Like, none at all. The last time I tried to do it myself was maybe 10 years ago, and I'm pretty sure it consisted of me spending 30 minutes frantically trying to tame an increasingly large pile of curls that were simultaneously losing shape and burning away before my eyes before tearfully giving up and piling my half-done hair into a bun. Suffice to say, I stuck to professional blowouts and everyday air-drying after that.
Until recently, that is. A few weeks ago, I read an article raving about the Revlon One-Step Hair Dryer & Volumizer, a product touted as being a brush, hair dryer, and straightener all in one. According to the reviews, its unique design (the brush's bristles are meant to detangle and smooth hair while improving volume) and power capacity (its 1100-watt generator is supposed to cause uber-fast-drying while not over-heating your hair) combine to create a blowout that's shockingly quick and salon-quality good. And while the similar Dyson Airwrap costs $550, the price of the Revlon dryer is nearly 10 (!) times less.
Curious but skeptical considering my less-than-ideal history with blow drying, I bought the Revlon for less than $30, the cheapest option (the prices vary by color). Two days later, it arrived—and reader, my life was changed.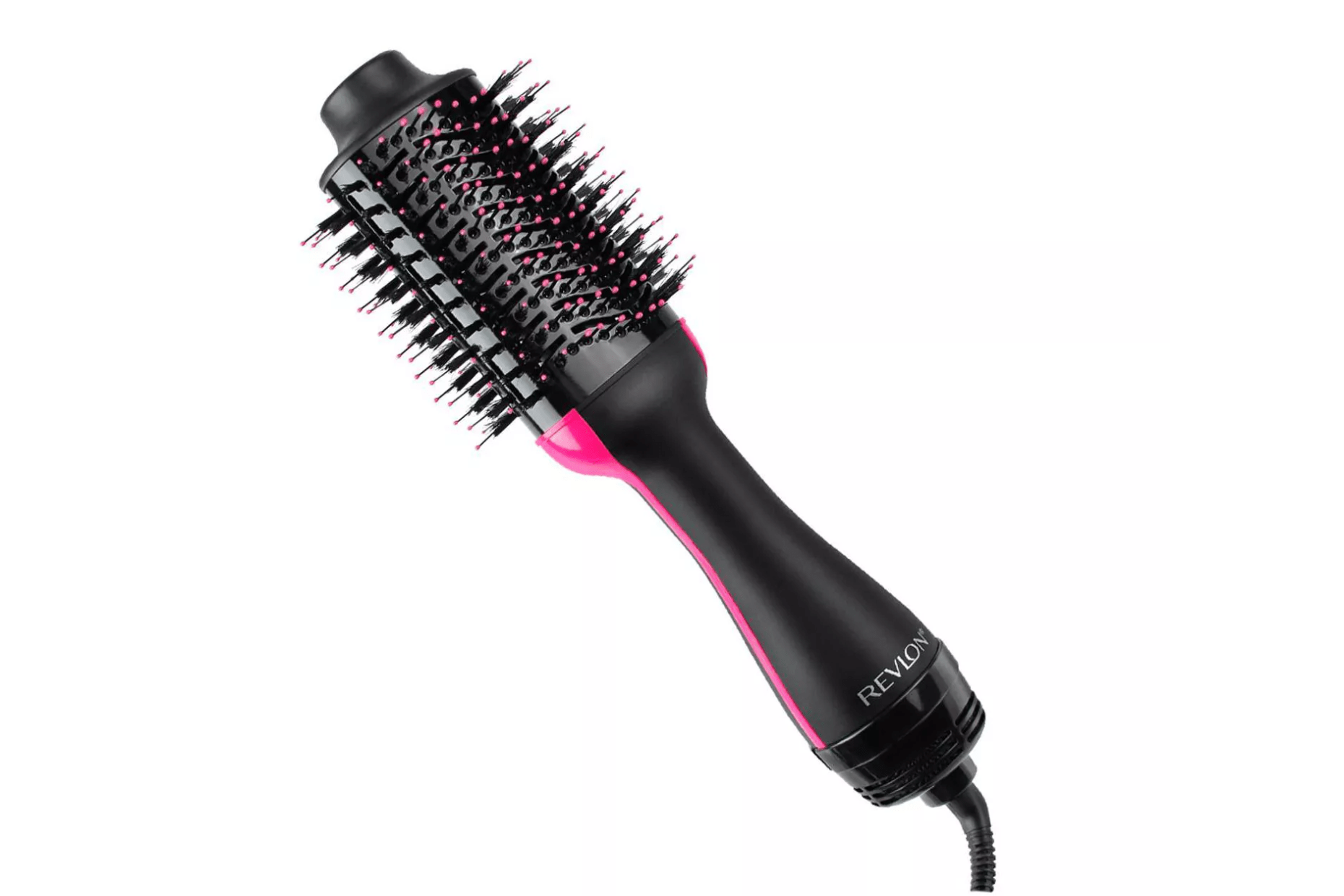 Revlon One-Step Hair Dryer And Volumizer Hot Air Brush
$$35.99
Shop it
Amazon
Here's what went down. After showering and briefly toweling off my hair, per the instructions, I plugged in the dryer and clicked "high," the setting intended for thick hair. Once I got over the shock of the sound (it's loud, y'all, like "accidentally terrify your boyfriend and dog into thinking the bathroom just exploded" loud), I began, placing the dryer under a wet section of hair and brushing it through. Three quick swipes later? The section was totally dry, straight, and—bonus!—curled slightly inwards at the bottom, just how I like it. I repeated the process until my whole head was blow-dried to perfection, which took approximately seven minutes and required no effort whatsoever other than placing the dryer by my roots and brushing. My hand didn't even begin to get tired.
The best part? The next morning—a full 12 hours of walking, sleeping, and jumping around in excitement that I'd finally learned a basic skill most of my friends had mastered at age 13 later—my blowout was almost entirely still intact. I calmed down a few frizzing strands with a 30-second touch-up, and then I headed out the door, my blow-dried hair and I ready and eager to face the world.
Will I use the Revlon brush every single day? Probably not—there are times when I'm in too much of a rush (or, let's be honest, am just too lazy) to put in even a little bit of work after getting out of the shower. Besides, I do like my natural curls, so I'm definitely not swearing off air-drying for good. But I do plan on using the new dryer at least once a week, if not more, now that I know just how easy and effective it is—and how good it feels to have soft, bouncy, and frizz-free hair able to be achieved at a moment's notice.