Zendaya and Tom Holland had the most hilarious responses to the rumors that they're dating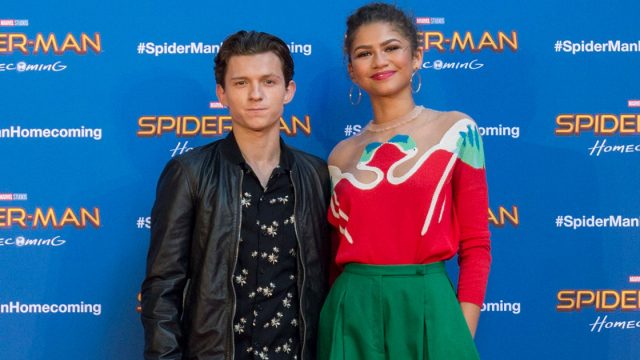 Just because they star together in Spider-Man: Homecoming does not mean Zendaya and Tom Holland are dating, and they had the funniest response after a report suggested they were.
According to People, a source seemed to confirm the rumors that have been circulating for months now about the co-stars, who are known to have hilarious exchanges on social media.
"[Tom and Zendaya] started seeing each other while they were filming Spider-Man," the source revealed. "They've been super careful to keep it private and out of the public eye but they've gone on vacations with each other and try to spend as much time as possible with one another."
Well, after seeing the report, Zendaya took to Twitter to clear up any rumors, and she did it in the most hilarious way.
"Wait wait…my favorite is when it says we go on vacations together HA!" she wrote. "I haven't been on a vacation in years!hbu @TomHolland1996 ???"
Responding to his co-star's message, Tom had a suggestion as to what vacation they could have been on together…
"Does the press tour count," he asked.
To this, Zendaya only had one response…
The move comes after 20-year-old actor denied that she was romantically linked to her co-star after the pair had a sparring match on Twitter.
Romance aside, it seems that Spider-Man: Homecoming has been a big hit at the box office. The movie picked up around $115 million in its opening weekend, and so far, it's taken in $293 million globally.
Whether or not they're dating, we love seeing how much Tom Holland and Zendaya get on, and we hope they continue to drag each other on Twitter because it's just too funny.