We cannot stop looking at videos of the viral #MannequinChallenge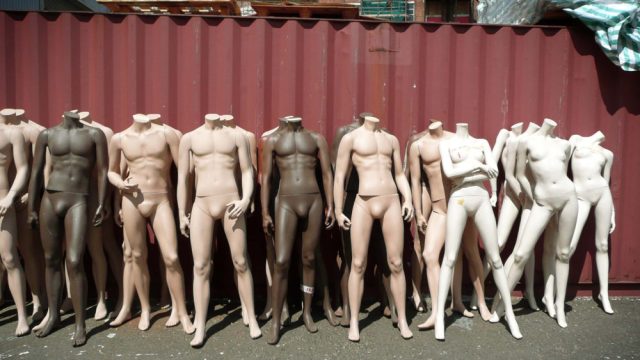 Okay, we're going to warn you ahead of time because the #MannequinChallenge hashtag is super addictive. And, unless you have the extra hours to spare, you might want to a blind eye to the black hole of viral videos altogether.
On the other hand, it's pretty much in our job descriptions to become engulfed in internet fads, because…research, duh!
We've spent a ton of time searching the web for the perfect viral videos to share. And we found out that everyone from athletes to musicians has pulled together some really cool #mannequinchallenge videos. They all look so real!
ICYMI, the #MannequinChallenge involves people freezing in place so they look like mannequins.
Also, some #MannequinChallenge videos have music playing in the background. Usually, the song is "Black Beatles" by Rae Sremmund featuring Gucci Mane. Of course, the trend was started by teens. This video was one of the first posted:
https://twitter.com/udfredirect/status/791421277567352832
Check out some of our favorite videos from the challenge below! Trust us, you won't be disappointed.
1. The Steelers
Throw a camera crew in the locker room with athletes post-game, and quietness is the last thing you'd expect. But they pulled together one of the most epic renditions of the challenge. We're amazed!
2. UM football team
The University of Michigan Wolverines also participated in the challenge, and their video is so cool!
3. Rae Sremmurd and fans
false
Furthermore, rappers Rae Sremmurd and concert-goers also pulled off an awesome #mannequinchallenge. We definitely didn't expect this one to go as smoothly as it did!
4. Gymnasts
In addition, we can't forget about this video from the athletes of AZ Gymnastics. They definitely brought their A-game to the challenge!
5. Ohio State
We're not sure how the Buckeyes were able to keep their teammate in the air like that, but it looks pretty cool!
Move over, Madame Tussauds, because these #mannequinchallenge videos are here to give you a run for your money.