Why rom-coms are becoming less "romantic"
The world of rom-coms has often portrayed true love with standing-ovation-worthy kisses complete with fireworks in the background. That seems to have shifted, with the ultimate act of love now frequently presented as characters understanding that someone else, in their depressed haze, needs them.
It blossoms from a drunk hookup, or an awkward first encounter, into something no one wants to define.
Love returns to Netflix for a second season on March 10th. According to the first trailer, we're looking forward to the reunion of two people whose relationship has been solidly on the rocks. Instead of teasing the season with the usual rom-com trailer duo — tears and kisses — we're looking at fire, aggression, and a possible arrest. Then, we finally make it to the lovey-dovey behavior in the requisite "flirt on the beach" moment.
In the trailer, the series showcases the lives of the people in the relationship, rather than the budding romance between the two leads — only giving the audience what they want in the last few shots.
https://www.youtube.com/watch?v=kfqujpo-pIs?feature=oembed
The just-released second trailer continues to spotlight their dysfunctional personalities and turbulent relationship. false
Love looks at what happens when two shattered individuals who are absolutely wrong for each other (and not in that "oh, it's so wrong they're right" kind of way, trust me) fall into a semblance of a relationship. Their selfish breakdowns are debilitating for the other person, and their childish "I don't know if I like yous" hold a mirror to almost every relationship I've ever seen occur in real life.
Last year, The New Yorker nodded to Love as an UnRomantic Comedy. But this isn't the only show taking the risk of pulling romance from the traditional rom-com.  A typical romantic comedy begins with the leading lady slipping and falling into a man's arms while her Kentucky Derby-sized hat — that she inexplicably pulls off — is nabbed by a man's outstretched hand before it floats away in the wind. But that was before. When we're talking successful TV rom-coms now, the formula is getting thrown out the window. It's no longer full of sweet Carrie Bradshaws and hapless Robin Scherbatskys.
Instead, writers are turning to their own lives for inspiration, creating a new, unsweetened, and completely raw version of the classic half-hour.
They've decided to create something that feels truly real, and that's why we're loving it. The UnRomantic Comedy is not exactly a dramedy, but instead serves as a mirror for the sad realities of people around you in your normal, everyday life.
It's a reflection, not an ideal.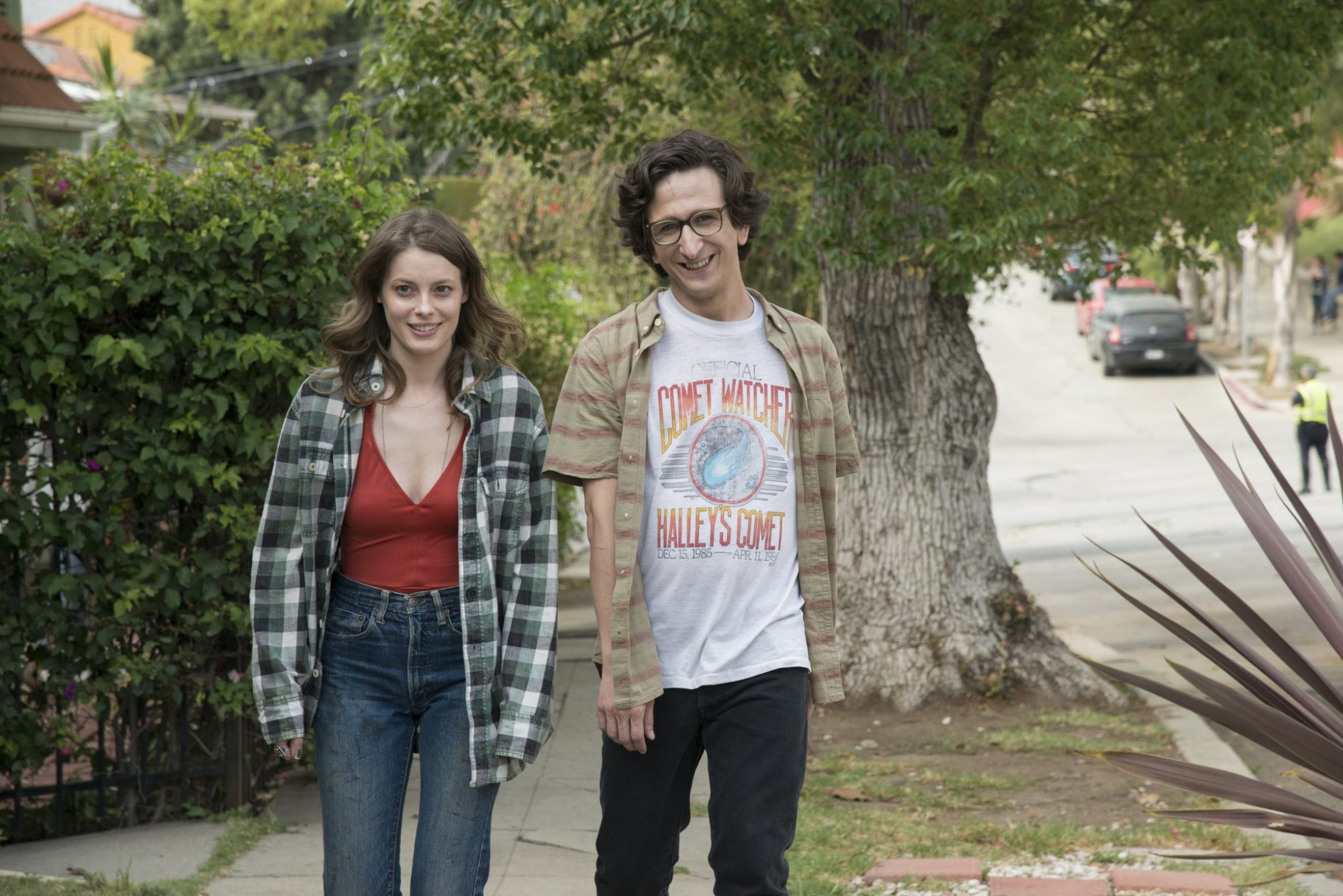 We're no longer relaxing and watching the ideal relationship bloom onscreen. It's now commonplace to spend your weekday evenings smashing your "Prince Charming" fantasies to pieces on the small screen, watching a relationship — slightly too close-for-comfort to your own — unfold.
Time to remember how much it sucks to be in love.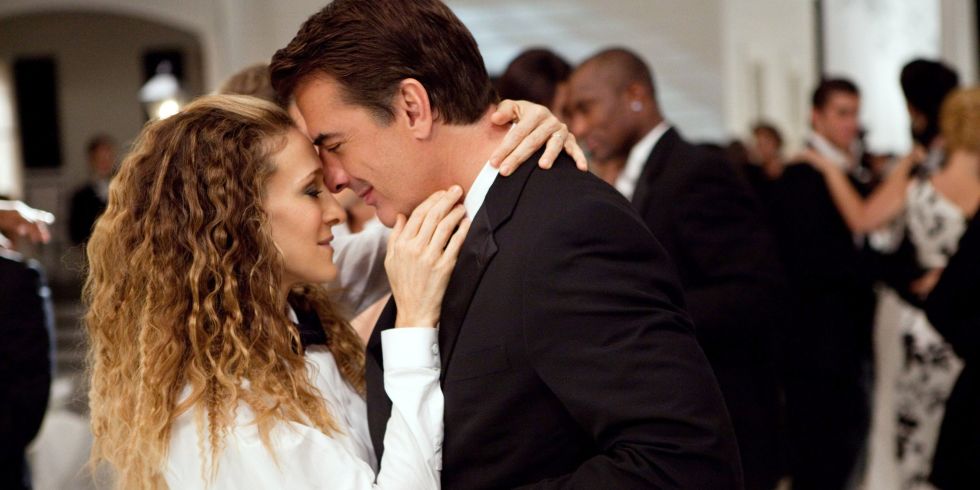 Big and Carrie meet on the streets of New York City in a classic meet-cute. They're both relatively well-adjusted people with jobs that their parents are proud of. They roll around in their silken sheets and have beautiful hair the morning after. Carrie wears kimonos. No real 20- or 30-something wears a kimono around their apartment in the mornings. She's perfect. And Big knows it.
But the characters in these new, tragically real comedies are closer to the viewer, and Love, starring Paul Rust and Gillian Jacobs, is just about as close as you can get.
They bring baggage, create love triangles, hold grudges, and break down boundaries too quickly.  If you're a 20- or 30- something, these are your friends who are, somehow, still alive — even though they seem to have never written a check or bought groceries before.
You've never seen them refill the toilet paper dispenser, and yet, they've found someone who's just as broken and emotionally stunted as they are. Actually, that is sorta romantic — just not in the "meet me at the top of the Empire State Building" kinda way. Though, to be clear, the beginnings of relationships are not beautiful.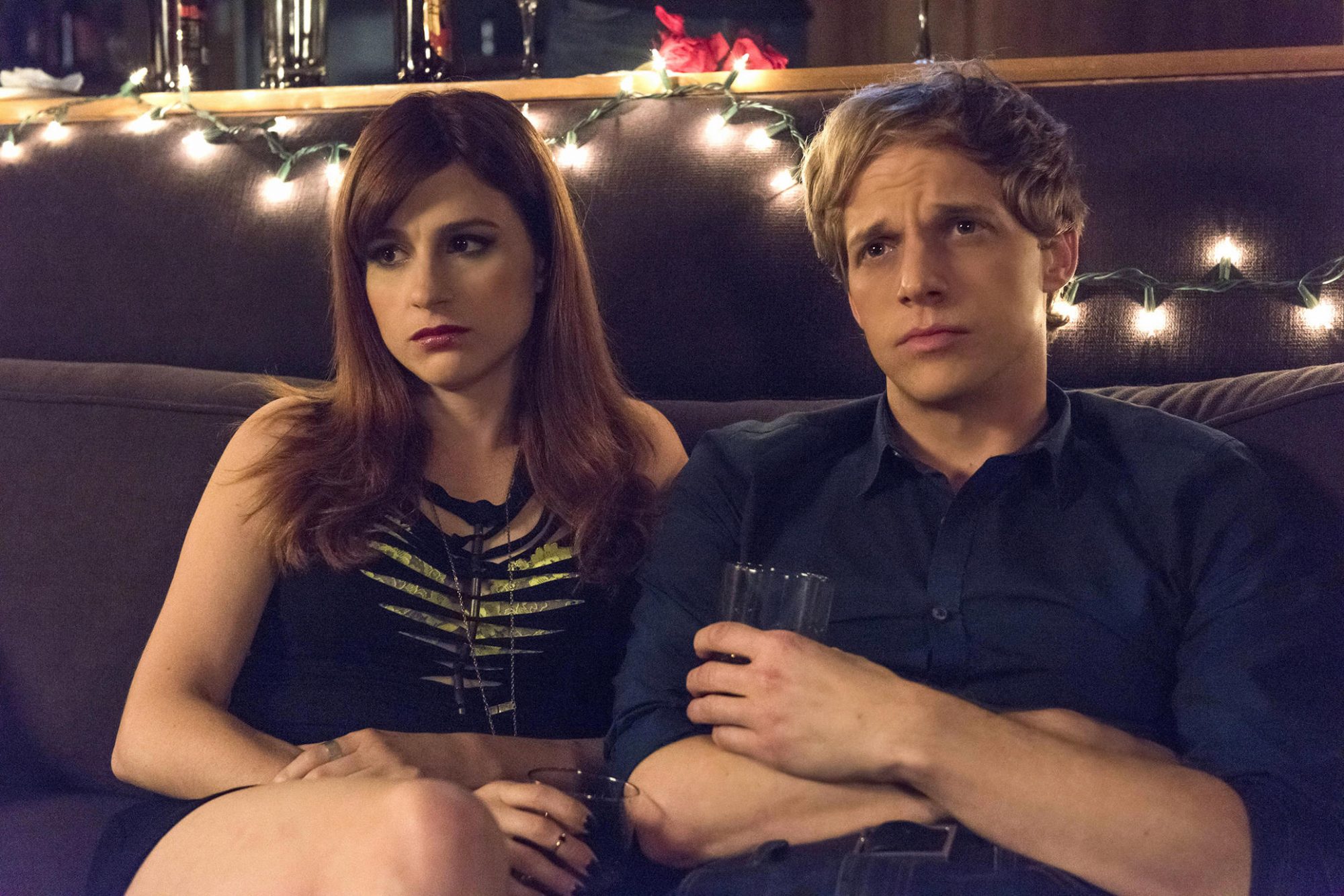 You're The Worst is an ode to the true beginning of a reluctant 20-something relationship.
It nods to the "hook-up culture" that every college freshman's mother worries about. It follows the small progressions of a new partnership when both of you are lost and surrounded by the first wave of college-sweetheart divorces. It breaks down the perils of moving in together and being in someone else's space.
The concept of caring for another person is singularly, devastatingly hard, and You're The Worst doesn't shy away from that at all.
None of the characters are traditionally likable, but we want to continue watching because they're all exceptionally human.
They're all people we know. Lindsay, the currently single best friend with a flair for bad decisions and even worse advice, is torn between an old, unhappy relationship that she's rewritten as "glowing" in her mind and her solitude. Everyone knows a "Lindsay." Most of us are a "Lindsay."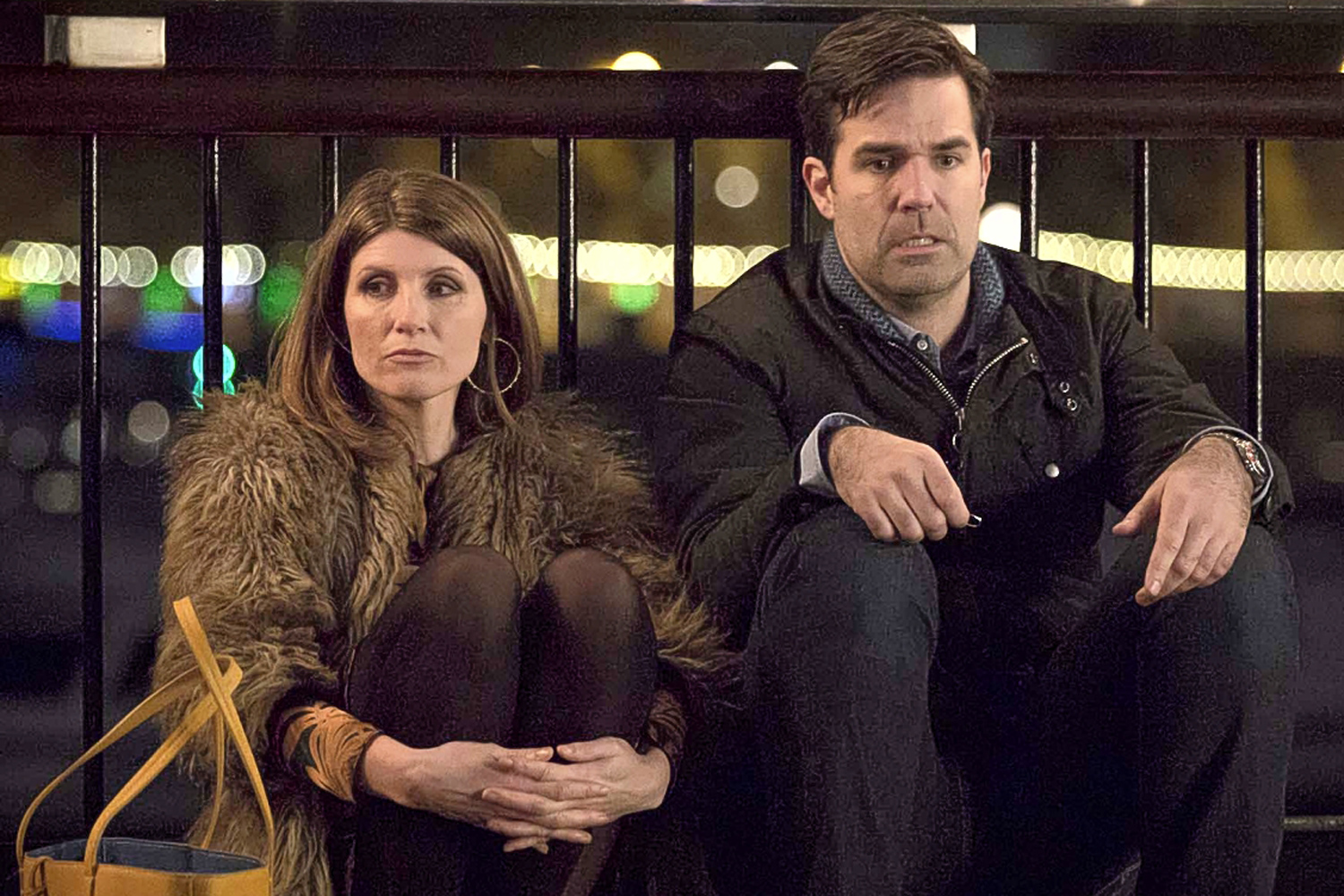 The couples in these UnRomantic Comedies can feel discomfort or the need to hide the truth when they're faced with the question, "So, how did you two meet?"
British television show Catastrophe takes a jab at a real circumstance from which love might blossom. It reeks of insecurity and uneasiness as married protagonists Sharon and Rob try to create something from thin air when circumstances throw them together. "So, how did you two meet?" What if you just got pregnant and had to make it work? Sharon and Rob are two people who didn't want to be in their current situation, but are slowly trying to accept reality and make the best of it. Moreover, the show is inspired by actor/writers Rob Delaney's and Sharon Horgan's true experiences in their respective relationships, making authenticity a point. Everything you see up here is real, folks.
Sharon and Rob don't get the happily-ever-after treatment in their marriage. There are no big gestures. Instead, they anticipate each other's needs and try to not do something horrible to upset the other. They struggle going back to work after having a child. They have breakdowns, make friends, engage in office flirtations, behave selfishly, and fake sleeping so that their partner will take care of the baby.
According to this dry, bitingly real, and fully grounded "love story," the times when you choose not to act shitty are what keep the relationship alive.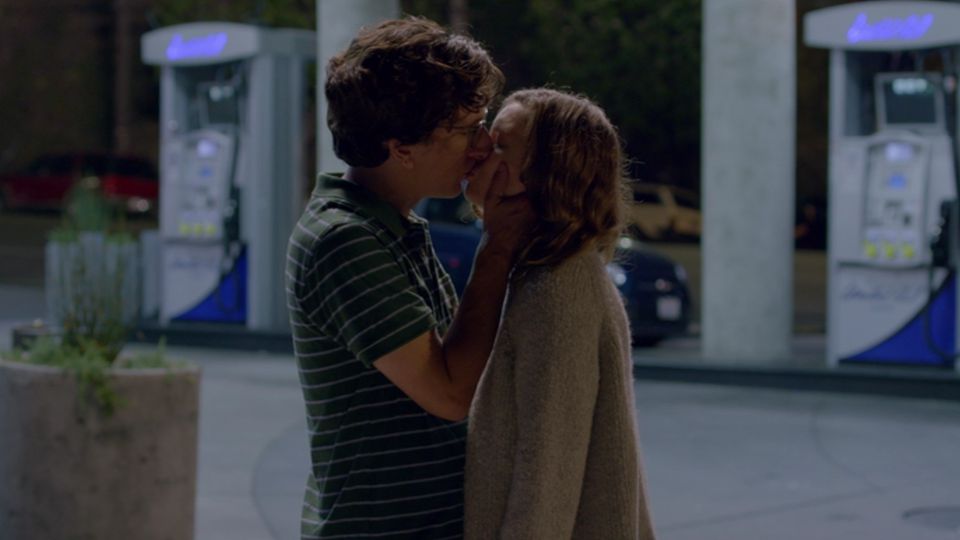 All of this isn't to say that the UnRomantic Comedy isn't romantic in its own way.
Our real lives have trace elements of romance, but these shows don't present the kind of relationships that couples have been measuring themselves against for generations. It's not all breakfast-in-bed and kissing in the rain. You might say the TV world has taken a leap of faith towards the cynical. They don't smooth out corners or tempt you with public-facing happiness. This new, serialized breed of shows walks the fine line between hating your singleness and acknowledging that, a lot of the time, love sucks.