Tina Fey and Jimmy Fallon returned to 'SNL' and it was magical, of course
Did you stay up and watch Lin-Manuel Miranda kick butt on Saturday Night Live last night? If so, you might have seen two familiar faces at the Weekend Update desk — Tina Fey and Jimmy Fallon returned, not as themselves, but as undecided voters from the Philadelphia area.
Fey and Fallon played Denise McDonough and Doreen Troilo from Clifton Heights, right outside the city. Funny, since Fey was born in Upper Darby, which is just ten minutes away. This might be why she absolutely nailed her character.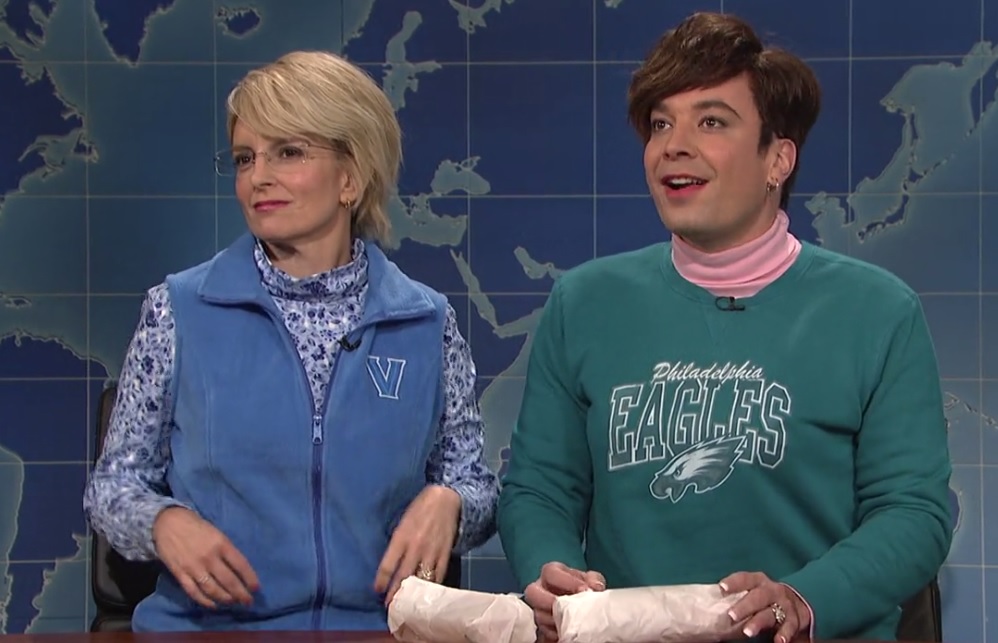 Since they were polite guests, they brought some hoagies for Colin Jost — or, in their words, "hewgies."
The sketch poked fun at the outrage and attention Fallon received after having Trump on as a Tonight Show guest, where he seemed just a bit too buddy-buddy with the controversial nominee.  As Fey's character said, Fallon's character was  in love with Trump's hair. Because, *ahem*…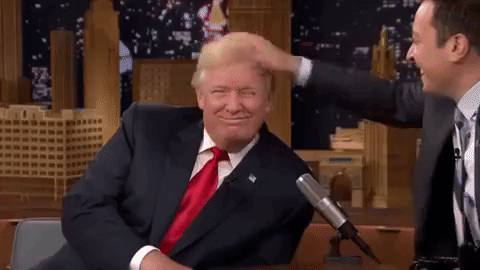 "I did it one time! Get off my bra strap, cool police," Fallon's character responded.  "I don't like Trump, I don't like that he called Alicia Machado fat."
Of course, these two aren't super sold on Hillary, either. Emails aside, Fey's character was upset that she didn't "finish the job" after hearing that her husband cheated on her. (For Fey, that type of revenge would include a cut off ponytail.)
All in all, the two were delightful — and it was nice seeing them play characters other than themselves on Update. It was definitely a highlight of an already stellar episode, even though Fallon couldn't seem to nail his Philadelphia accent.
Hopefully Saturday Night Live will have the two of them on again in the future to reprise these funny roles!