Steve Carell is returning to his first TV role since The Office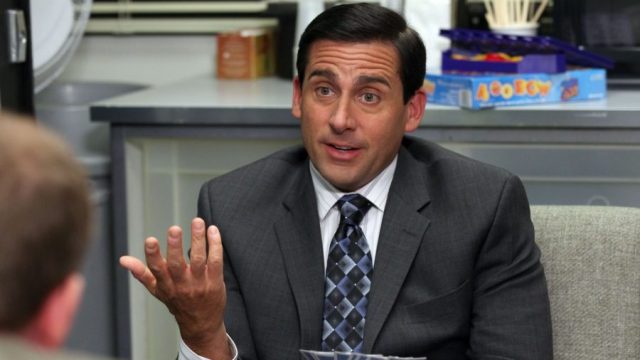 Hey, remember the glorious times when Reese Witherspoon and Jennifer Aniston played sisters on Friends? Remember how awesome and believable their dynamic was? Remember how both extremely talented actresses went on to have legendary, impressive careers? And considering this, wouldn't it be great if the two titans teamed up again? Why yes, yes it would.
Well, wish no more because Witherspoon and Aniston have a TV series in the works.
In what could be the most amazing news ever, Witherspoon and Aniston are attached to star in a currently untitled TV series about morning shows and New York media. According to The Hollywood Reporter, Apple has ordered two seasons of the series following a bidding war with multiple other outlets. Brian Stelter's book Top of the Morning: Inside the Cutthroat World of Morning TV provides background to the show. The series has been described as "an inside look at the lives of the people who help America wake up in the morning, exploring the unique challenges faced by the women (and men) who carry out this daily televised ritual."
Carell will star as Mitch Kessler, a morning news anchor "struggling to maintain relevance in a changing media landscape." The casting marks Carell's first TV series regular role since his departure from NBC's The Office in 2011.
This sounds like a total departure from Michael Scott.
Witherspoon and Aniston will both executive produce the series, along with Steve Kloves (Harry Potter) and Lauren Levy Neustadter. House of Cards writer Jay Carson will write the script for the show, which is based on an original idea. Sadly, not much else is known at this point, but you know we've set some Google Alerts, like RIGHT NOW, so stay tuned.
Let's start running wild with our theories. Like, will Witherspoon and Aniston also play a couple of badass anchors opposite Carell? Will Courteney Cox, Lisa Kudrow, Matt LeBlanc, Matthew Perry, and David Schwimmer drop in? Okay, that's definitely wishful thinking, but this early in the game, we will wish away.