Natalia Dyer, aka Nancy Wheeler, talks about the power of female friendships in "Stranger Things"
Natalia Dyer's career skyrocketed this summer after she starred as the complex, courageous, and badass high school student, Nancy Wheeler, in the '80s-inspired sci-fi Netflix series, Stranger Things.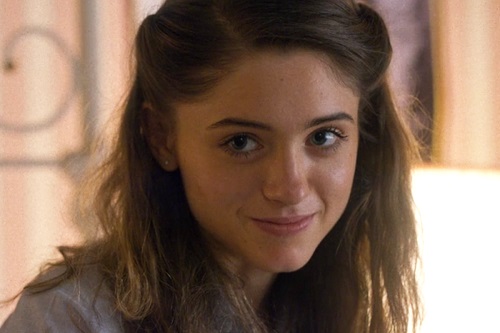 Nancy Wheeler is the older sister of Mike, and she eventually teams up with Jonathan Byers to take on the monster lurking in The Upside Down. Nancy is such an important female character to have in a popular show because of her nuanced characterization. Yes, she is a high school school girl who crushes on a popular jerk and ditches her friend — but it's because she is young and human. She also stands up to slut-shaming and teaches herself how to shoot a gun in an effort to take down an unknown evil.
In an interview with Teen Vogue, Natalia talked about her role and the audience's love for heroine, Nancy Wheeler.
Natalia was initially surprised by the incredibly strong internet reaction to Barb, but then realized it says something bigger about the portrayal of young women in television:
"...That's something I did not expect, is how much people really took to Barb. I get it. … It reminded me, just seeing the reaction, how powerful female friendship is and how important that is, those female alliances."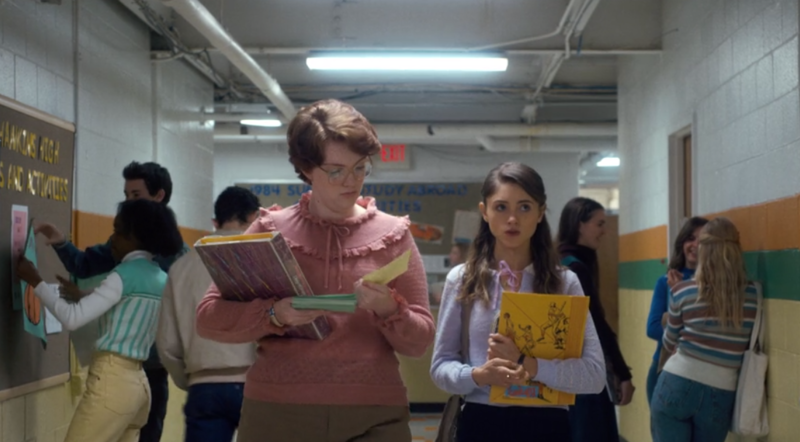 Natalia also shared her pride in being part of a female-driven show and playing a character like Nancy:
"Between Winona and Millie, it's cool to see strong leading ladies. They're very cool parts to play, and you don't find them everywhere... I think what I really like [about Nancy] is she doesn't just stay the love interest. Of course, there's this whole love triangle thing that people are very interested in, but she has goals and drive and she's on a mission."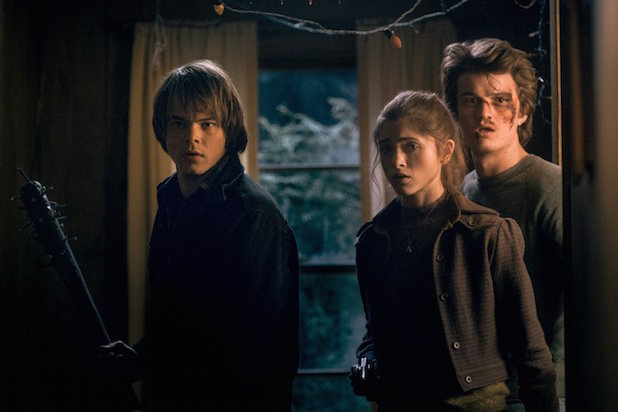 The interview is fantastic, so definitely go read the whole thing. You'll learn more about Natalia's friendship with the amazing Winona Ryder, her hopes for Nancy's character development, her adjustment to newfound fame (like getting used to those fake Instagram accounts), and how she juggles being an NYU student with an acting career!