"Riverdale" Season 2 opens with a major death, but it's not who you think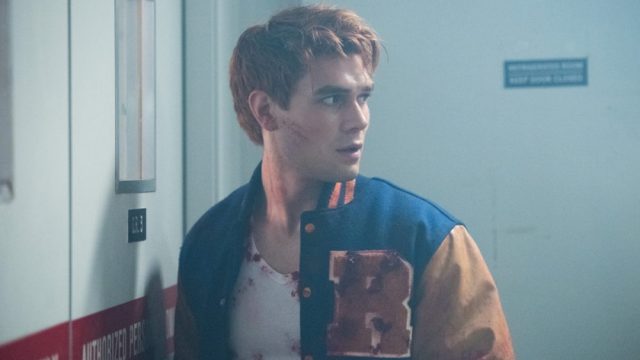 Put down those milkshakes and wordy monologues because Riverdale is back! It's packed with more outrageous drama than a birthday party crashed by Cheryl Blossom.
When we left television's most dated-but-also-updated series back in May, Fred Andrews (Luke Perry) was bleeding out on the floor of Pop's Chock'lit Shoppe, after being shot by a masked gunman in the closing seconds of the first season finale, as his teenage son Archie (K.J. Apa) feebly tried to stop the bleeding.
For months, fans have been wondering if Fred Andrews was going to die, but in the season premiere, we learn that Fred survives!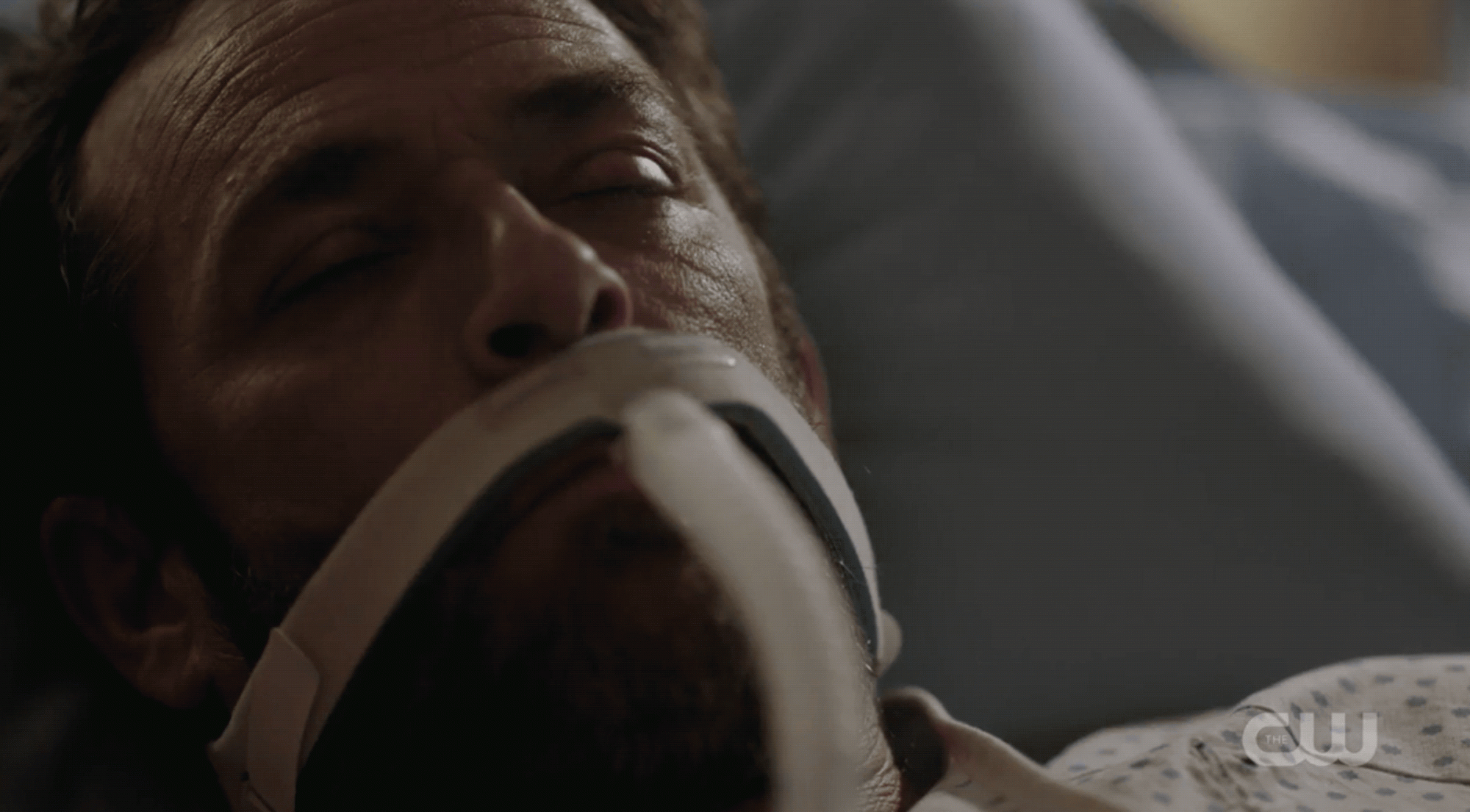 Phew! Things looked hairy for a hot second, but it seems Riverdale's only honest parent will make a full recovery.
Archie, who is *definitely* not going to become the next Baby Driver, narrowly manages to avoid killing his father (and everyone else on the road) with his spectacularly awful driving skills as he races to the local hospital at full speed.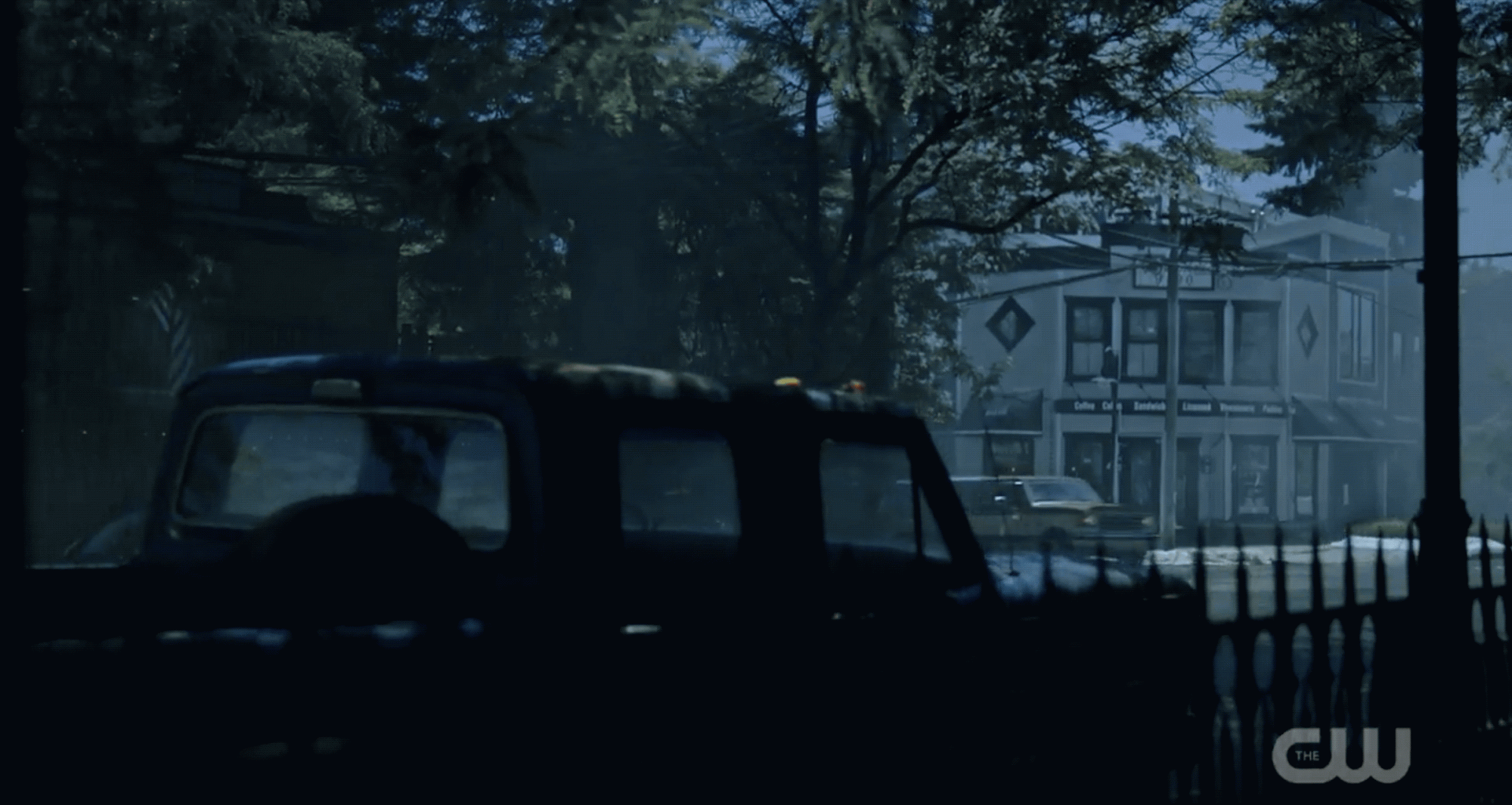 He may not have a driver's license — as pointed out by Jughead, who also seems to think Archie is a garbage driver — but he should be old enough to have a permit or have at least driven one of those antique cars at an amusement park, but hey, I don't know his life. Anyway, Archie manages to get his father to the hospital in time, without any additional injuries. Yay!
But of course, this *is* Riverdale we're talking about, so naturally, there has to be at least one casualty to jumpstart the bonkers drama ahead this season. It only takes Jughead and the rest of the gang minutes to realize Fred's shooting was premeditated so, of course, another victim is just around the corner.
In the closing moments of the season, serial predator and music teacher Ms. Grundy is brutally murdered by the very same mystery killer who tried to kill Fred.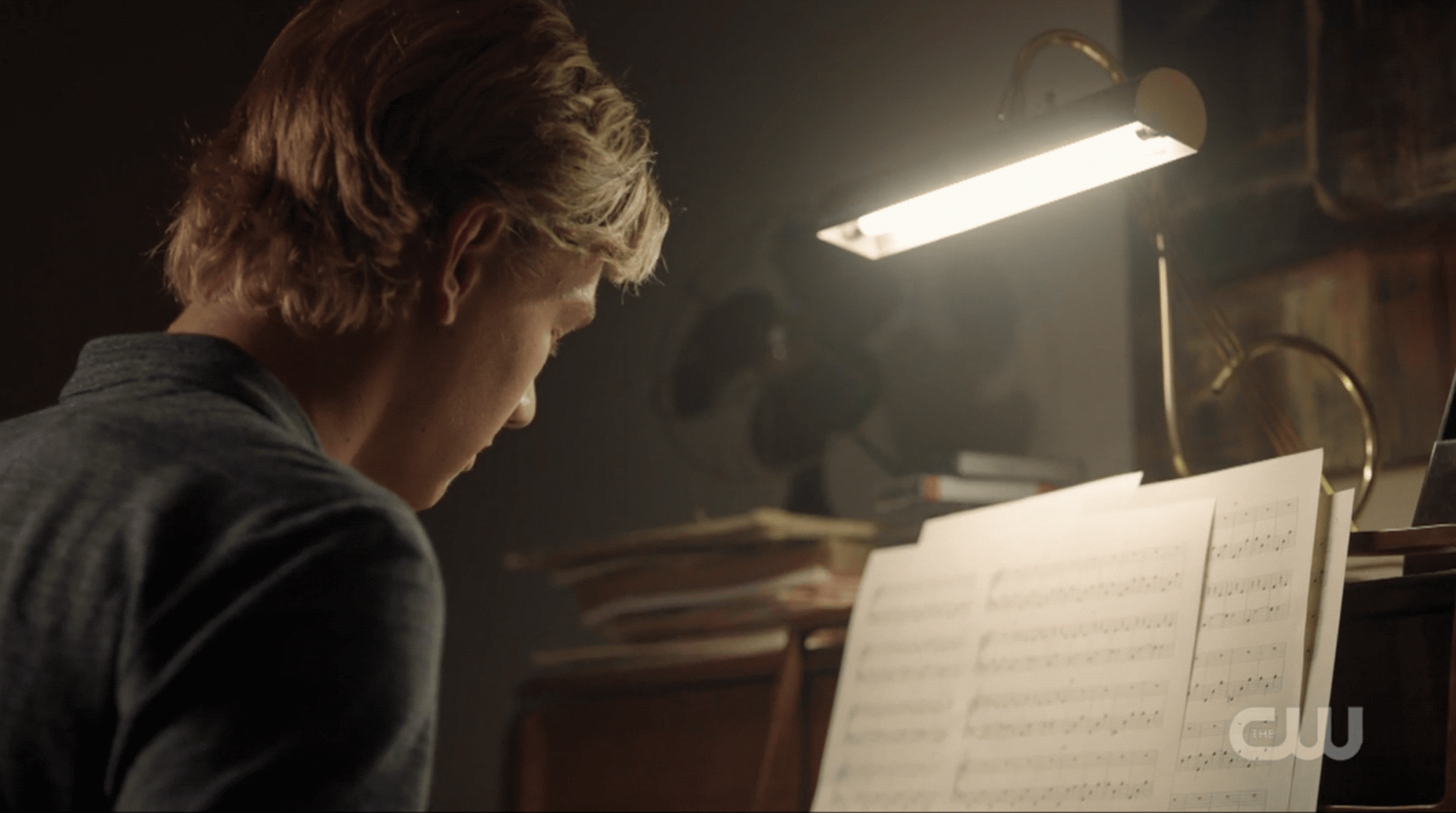 Yeah, remember Ms. Grundy? The music teacher who spent the first few episodes of season one hooking up with Archie — our fifteen-year-old protagonist, mind you — while also encouraging his musical pursuits may have been driven out of town by Fred and Alice Cooper, but it appears she didn't actually go that far.
Grundy is still teaching music…and hooking up with her pupils on the other side of Sweetwater River — aka Greendale, hometown of one Sabrina Spellman — which is exactly what you're supposed to be doing after you narrowly avoid charges for hooking up with another underage student, right? Anyway, impressionable blonde teen leaves, and as Grundy picks up stray pieces of sheet music off the floor, the mystery hooded figure makes his moves — with a different weapon! — and she becomes the first official casualty of season one.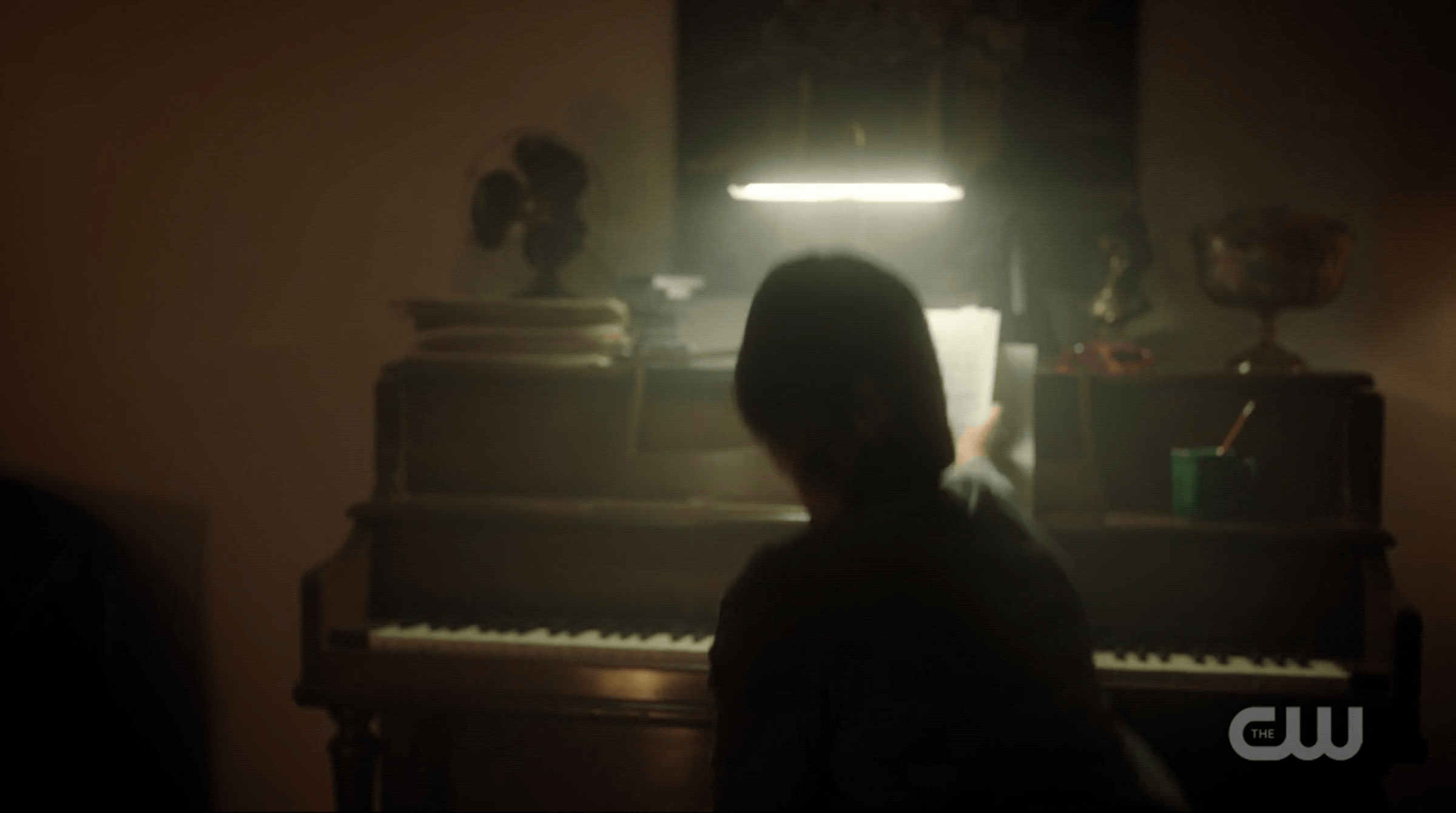 So who is this mystery hooded killer (dubbed "Angel of Death" by Jughead) targeting people associated with Archie? And who could be next?
We don't know, but the Riverdale Scooby Gang — sorry Kevin, but Sheriff Keller and the Riverdale police are useless — are officially on the case.