Kim Kardashian opens up for the first time about the Paris robbery and Kanye's hospitalization, and we feel for her
It's been a really challenging few months for Kim Kardashian since her traumatic Paris robbery in October where she was held at gunpoint in her hotel room by masked men. Since then, Kim Kardashian has been largely out of the public eye, taking time to be with family and begin the healing process, and she's not publicly talked about what happened that night.
And that's not the only stress she's been under these past few months while out of the spotlight. Her husband, Kanye West, was hospitalized in November where he was admitted to UCLA Medical Center for sleep deprivation and exhaustion after canceling his tour.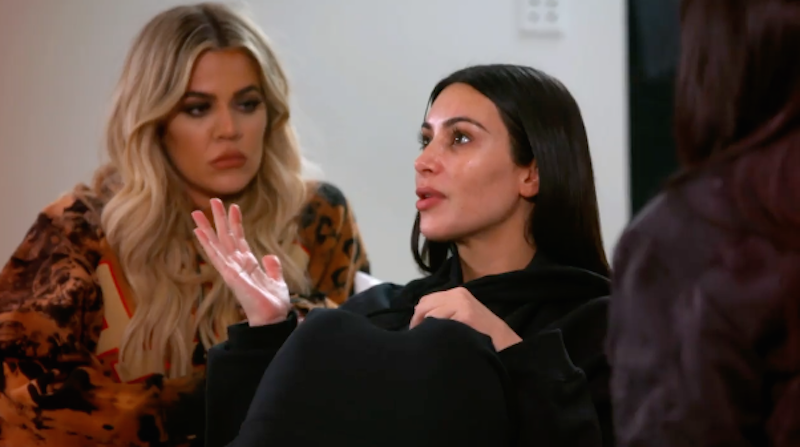 That's a lot for anyone to go through in any span of time, but two large difficult events in as many months would rock anyone and in the promo for the upcoming season of Keeping Up With the Kardashians, we get a peek into Kim's healing process after the robbery and how her family rallied around her.
"They're going to shoot me in the back," she says in tears, recalling the incident. "There's no way out. It makes me so upset to think about it."
The teaser also references Kayne's hospitalization. "Don't scare me, please. What's going on?" Kim says, while crying over the phone. Later saying, "I think he really needs me, and I have to get home."
It's clear through the promo, and for anyone who has watched their show, they're a close family and they rally together when someone needs some extra care.
"We're so close," Kim explains. "We feel each other's pain." Kourtney and Khloe can he heard saying, "We love spending time with one another. Every laugh is louder. Every shock has impact."
We are glad they all have each other to support during these challenging times and we wish Kim and Kanye continued healing.
The next season of Keeping Up With the Kardashians premieres in March on E!