Oh no! Connie Britton confirms when she is leaving "Nashville"
Connie Britton, everyone's favorite redhead, has confirmed she'll be leaving Nashville for new roads. She'll be exiting the CMT drama's upcoming fifth season after appearing in 10 of 22 scheduled episodes.
The show, which originally aired on ABC, was cancelled in May after four seasons. CMT, the country music-themed cable network, picked it up just after announcing its venture into scripted series. We were relieved because we just can't get enough of Connie as Rayna James rocking those sequined dresses and cowboy boots. At 49-years-old, the woman is smoking hot, not to mention a powerhouse actor, and all-around #rolemodel.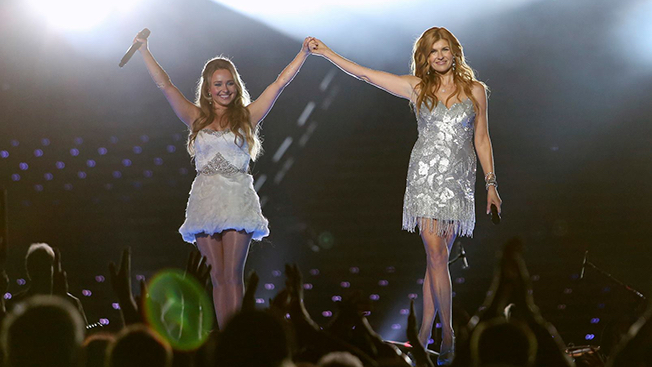 Upon announcing its acquisition of the show, Lionsgate TV chairman Kevin Beggs assured worried fans that stars Connie Britton and Hayden Panettiere would both return to the series, calling them "essential." Now, more than four months out from the new season's premiere, we've got this news that it'll be Connie's last. Whatever the reason, we can't panic too much, because we know Connie will be scooped up by some other stellar project. The proof is in the pudding: she went from Spin City to The West Wing to 24 to Friday Night Lights to American Horror Story, to Nashville to The People Vs. OJ Simpson. Connie Britton RULES excellent television.
The drama will make its debut on CMT with a two-hour premiere on Thursday, January 5. We're setting our DVRs and polishing our cowboy boots now.