Alec Baldwin's "SNL" teaser promo manages to be both endearing and emotional
By now, you've probably heard the wonderful news — Alec Baldwin will be hosting Saturday Night Live for the 17th time. It's quite an honor, and as expected, Baldwin is breaking all sorts of records. (Steve Martin and John Goodman are right behind him, so it's definitely a close race.)
Now, Baldwin has obviously been on the SNL stage way more than that. Besides an occasional guest appearance, Baldwin took over the role of Donald Trump, and is totally rocking the part — making us crack up (and sometimes grimace) at the cold opens he creates with the writers and staff.
On the topic of behind-the-scenes, we're loving the promos that SNL is dishing out this year. Once a standard quip between the host and a cast member or two, they've turned into works of art.
Baldwin's brand new promo is no different. Seriously, it'll make you feel things.
https://www.youtube.com/watch?v=nSDy79mu4Yc?feature=oembed
Shot in black and white, Baldwin's promo starts with such a nostalgic feel. As it should — remember how he's hosted almost twenty times? (We really do think that he'll probably get up to the big 2-0 eventually.)
Speaking of nostalgia, a bunch of classic Baldwin sketches are also mentioned within the promo — just as a reminder of how many classic sketches he's appeared in.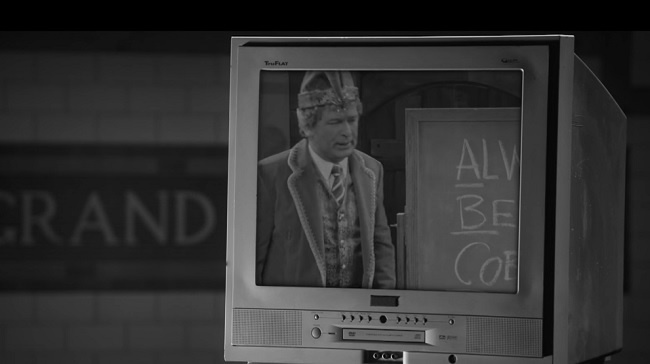 But in the midst of reflection, Vanessa Bayer snaps him back into reality. He's pretty much at studio 8H all the time these days.
"Alec, you were just here like, yesterday. Not that big of a deal," she said, as the picture switched back to color.
Well, we still think it's a big deal.
Not only will Baldwin be the host this week, but the musical guest is Ed Sheeran. This is definitely an episode that's guaranteed to be strong. If you can't watch it live, make sure to set your DVRs, since surely there'll be a few moments that'll have people buzzing on Sunday morning.