"The Handmaiden" is the gorgeous, female-driven movie you must see this week
Every Friday from here on out we will feature a film we recommend that has a strong female influence — be that a female writer, director, strong female characters, you name it. Let's begin! 
If you've seen the cult favorite Oldboy, you already know that Korean director Park Chan-wook relishes the exploration of madness, of anger, of revenge. But his new film, The Handmaiden, is quick to impress that love (at least this time around) is important too. He's also quick to show that in The Handmaiden revenge is seen as a woman's freedom from men — male oppression, the male gaze, and societal expectations.
https://www.youtube.com/watch?v=whldChqCsYk?feature=oembed
With twists of plot that border into brilliant territory, it's clear that this is a film that will appreciate with future viewings. Told in Korean and Japanese, with English subtitles, the story is a transposed adaptation of Sarah Waters' 2002 Victorian-set romantic thriller Fingersmith. Though this telling takes place in the Japanese occupied Korea of the 1930s there is still something inescapably western about it — many of the wealthy women wear western styles, and the mansion in which much of the film takes place is a blend of both Eastern and Western architecture. The visuals throughout the entirety of the film are exquisite.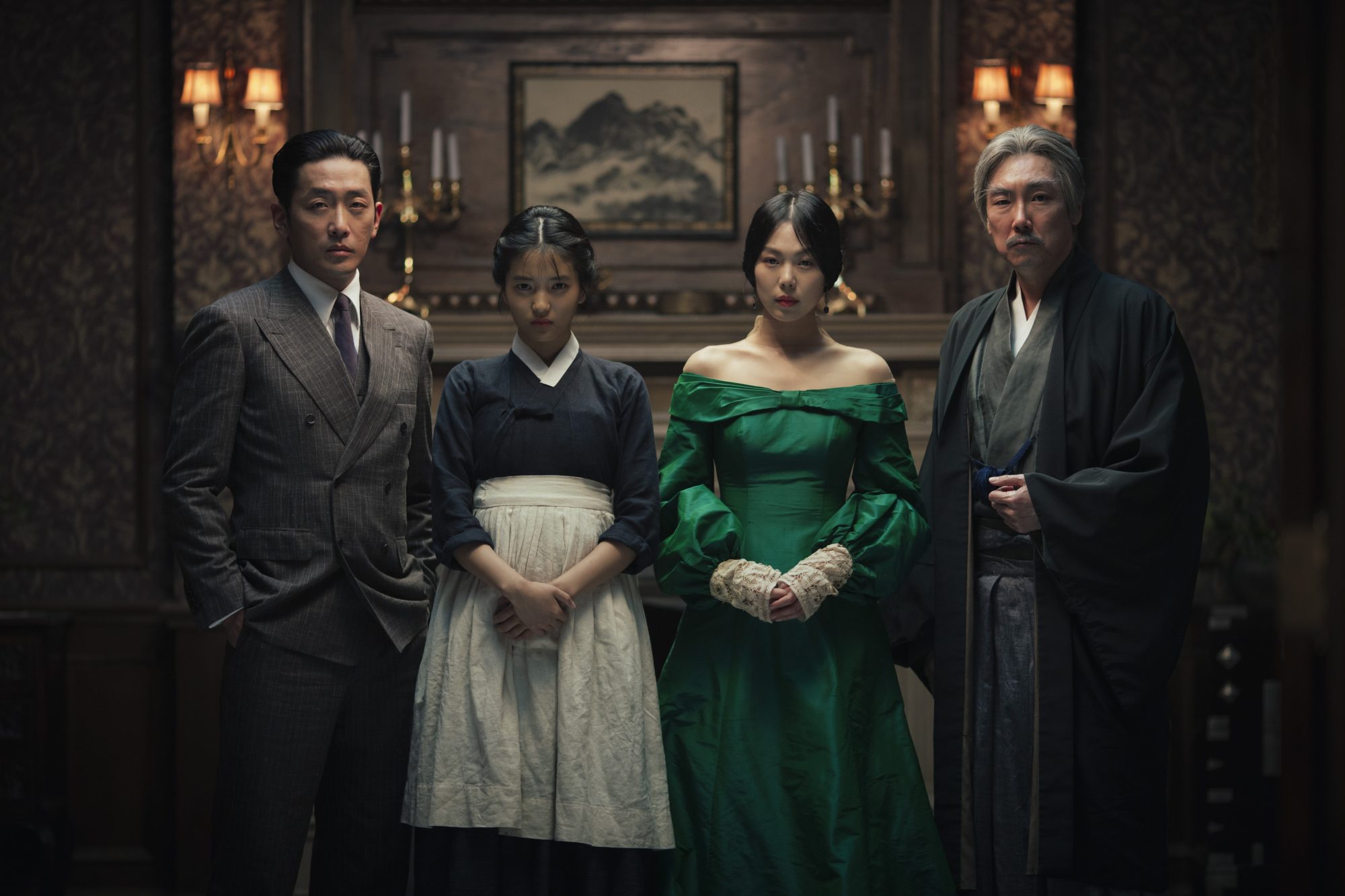 The almost Hitchcockian plot centers on Korean swindler Sook-Hee (Tae Ri Kim), a young pickpocket who is recruited by a fellow swindler, who goes by Count Fujiwara (Jung-woo Ha), to perform an elaborate con on wealthy, beautiful heiress Lady Hideko (Min-hee Kim) — a woman kept nearly captive by a somewhat terrifying uncle. As their scheming goes, Sook-Hee will serve as Hideko's handmaiden and persuade her to fall in with the Count. Once they marry, the Count will say Hideko is crazy, have her put in a madhouse, and Sook-Hee and he will take her fortune. Easy peasy. But as their plan goes into action, Sook-Hee finds it harder than she expected to betray Hideko. To get the most out of this movie it is best to go into the story with as little information as possible, so we'll leave the plot summary at that.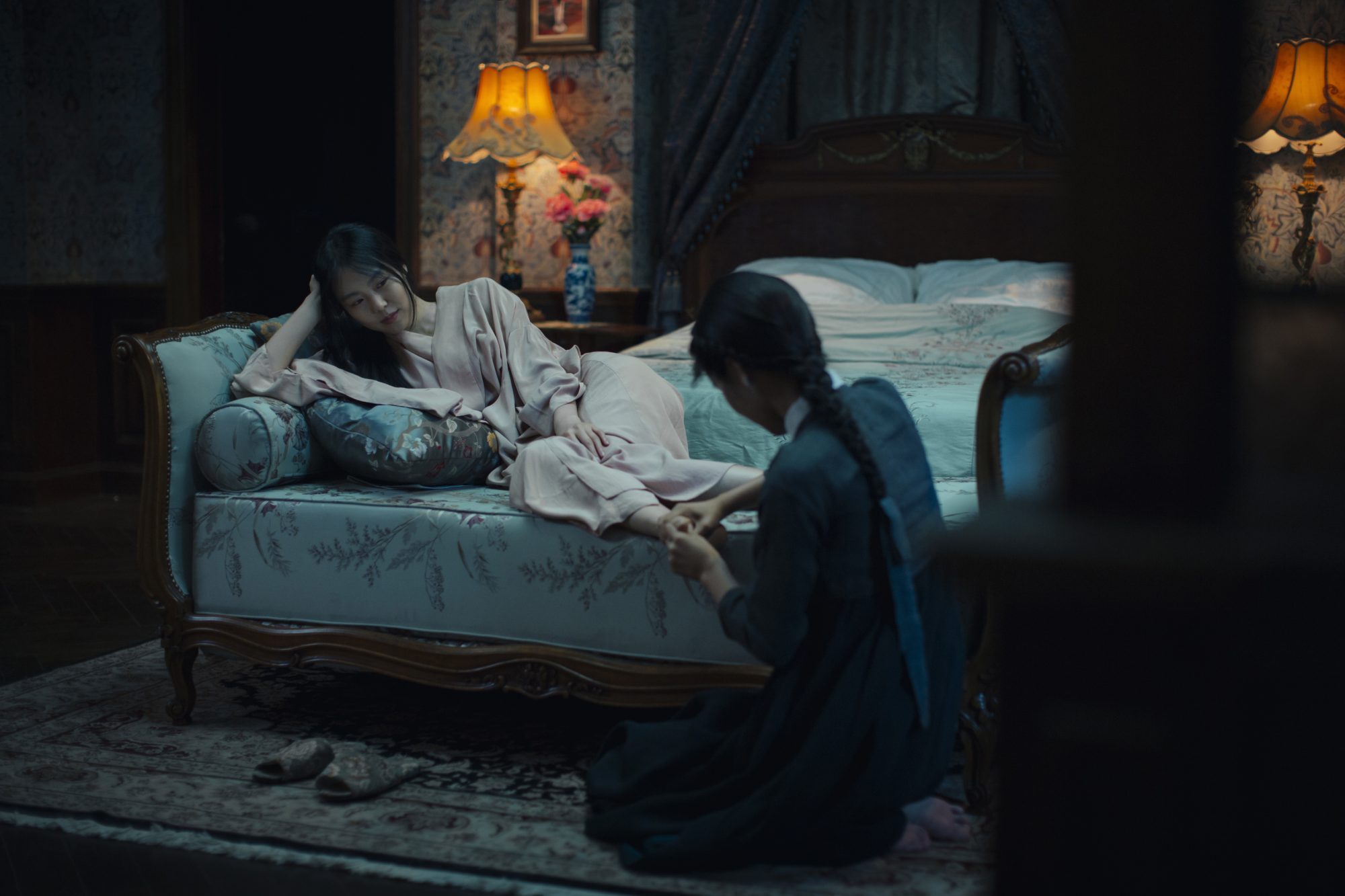 Park has been very vocal about his intention to make this a film that celebrates women and their freedoms. He told GQ of the arc for Hideko and Sook-Hee, "These women are liberating themselves from male oppression." Park puts that oppression in conjunction with the male gaze under serious scrutiny when it becomes clear that part of the reason Hideko's uncle keeps her under lock and key is so that he can use her to read erotica aloud to swaths of male listeners.
The only place where the film slightly falters is in its sex scenes, shown with such gratuitousness that the point about the male gaze becomes temporarily obscured. It's a tightrope walk to be sure, and there are a few moments when Park wobbles. But 99% of the film is pure beauty and freedom, and female characters as dynamic as Hideko and Sook-Hee certainly get our vote.
The Handmaiden is out Friday October 21 in theaters across the country.