Prince William looks quite dapper on the cover of this month's "British GQ"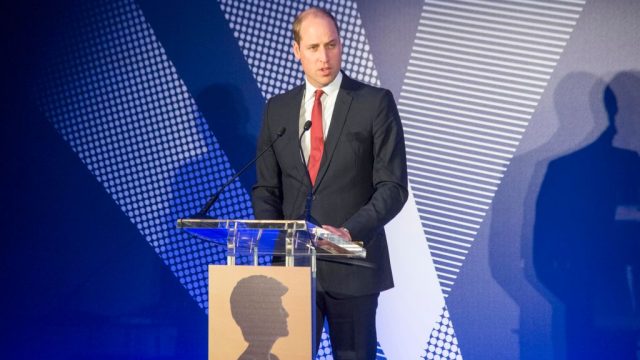 The cover model for this month's British GQ is none other than Prince William, aka the Duke of Cambridge himself. And the prince is looking particularly dapper, rocking a dark blue suit jacket with a light blue shirt underneath, and a killer pair of jeans. The exclusive cover story features an in-depth interview with Prince William on his life, the importance of mental health, and what comes next for the British royal and his family.
The main focus of the interview, however, isn't the prince himself; it's his new mental health initiative, Heads Together. The initiative was set up by the Duke and Duchess of Cambridge, as well as William's brother, Prince Harry.
"Smashing the taboo is our biggest aim," said Prince William in the interview. "We cannot go anywhere much until that is done. People can't access services till they feel less ashamed, so we must tackle the taboo, the stigma, for goodness sake, this is the 21st century."
In promoting the new initiative, Prince William gave one of the most personal and intimate interviews of his life. He spoke candidly not only about the sudden death of his mother, Princess Diana, but also on how her death impacted him and his younger brother. He revealed that the loss of his mother continues to affect him every day, saying:
"I am in a better place about it than I have been for a long time, where I can talk about her more openly, talk about her more honestly, and I can remember her better, and publicly talk about her better. It has taken me almost 20 years to get to that stage. I still find it difficult now because at the time it was so raw."
Kudos to Prince William for opening up about such a painful subject, and using it to do some good in this world. Read a snippet of interview in British GQ here.