Today in YAS: This Israeli airline's promo video is a totally fierce lip sync to Britney Spears' "Toxic"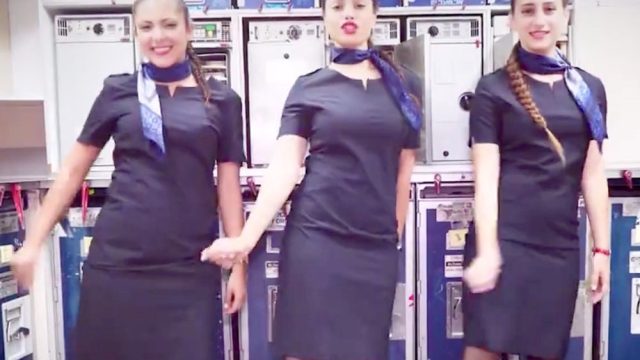 When it comes to Britney Spears' world tour, El Al Airlines is pulling out all the stops. The Israeli airline has signed up to shuttle the pop queen to the country for her July 3rd Tel Aviv concert, and it's clear their anticipation is REAL. In a recent video posted to their Facebook page, the airline's flight attendants paid tribute to Britney's "Toxic" video with a video of their own, in which they sing a dance. (Because that's what every single one of us would do if we had that kind of access, let's be real.) The clip is pointedly less risque than the original 2000s hit (because no one can do it better than Brit), but it's still a complete gem packed with enough sass and hair whips to make you scream SLAY.
Are you ready now?
El Al isn't the only one pledging allegiance to the B Army. Spears' upcoming concert is receiving nation-wide attention in Israel.
The country's labor party put a pin in their primary elections out of fear that the timing, which initially coincided with the popstar's performance, would prevent voter turn out. Also, MTV Israel has been holding a special countdown to the event.
Glad to hear the country is prepping to give Brit the full star treatment she deserves. Now, which Britney song to listen to next?