Dolly Parton and Sia's "Here I Am" duet is the feel-good power ballad you need in your life right now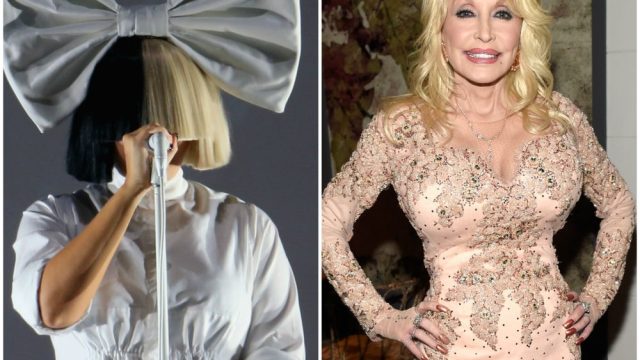 We think it's safe to say that everyone loves "Jolene." Even if you don't know who Dolly Parton is or you hate country music, you effing love "Jolene." There's something about Parton's music that is just perfection. Good news: Parton just teamed up with pop music genius Sia to revive her 1971 classic "Here I Am," and it's the feel-good power ballad you need in your life today.
The duet is off the soundtrack for the upcoming film Dumplin', an adaptation of Julie Murphy's book about a plus-size teenager (Danielle Macdonald) who is inspired by Parton's music and joins her mom's (Jennifer Aniston) beauty pageant as a protest. Because the film so heavily revolves around Parton and her music, the country legend is executive producing the soundtrack, recorded six new songs for it, and revived several older collaborations from her impressive catalog.
Besides Sia, Parton duets with Miranda Lambert, Mavis Staples, Elle King, Alison Krauss, Miley Cyrus, and Rhonda Vincent on the soundtrack and even sings alongside the film's stars: Aniston and Macdonald.
Let the triumphant sounds of Parton and Sia wash over you as you sail off into your weekend glory.
https://www.youtube.com/watch?v=D_7btgvr9LU?start=68&feature=oembed
In case you were curious, here's the original 1971 recording of "Here I Am" off Parton's album Coat Of Many Colors.
https://www.youtube.com/watch?v=RindBGXOmC4?feature=oembed
This song comes just two days after Netflix announced that it has acquired Dumplin'. The movie will reportedly play in select theaters in addition to its Netflix drop, and while the soundtrack is set to be released on November 30th, the film's debut is scheduled for late 2018.