Thousands of people submitted false claims to get free tickets to Ariana Grande's Manchester concert, and this is so not okay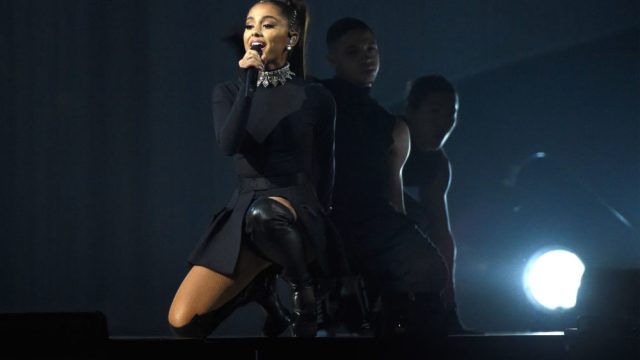 We'd like to believe that there's a little bit of good in all of mankind. But sadly, honesty is something often hard to come by in quite a few. Songstress Ariana Grande's benefit concert is the latest target, as more about 10,000 people submitted fake claims to get free tickets to the show.
Grande's benefit concert comes just a couple of weeks after a brutal terrorist attack took place after her May 22nd Manchester performance. As a result, 22 concertgoers died, and 116 were injured — including young children. Grande and her fans have tried their hardest to remain strong after the incident. And together, they're striving to make One Love Manchester a night to remember.
Celebs such as Justin Bieber and Miley Cyrus have signed up to rock out with Grande on stage. And info surrounding the event seemed on the up and up. That is, until news of the fraudulent claims hit the airwaves.
The tickets are being resold for inflated prices.
Originally, those who attended the May 22nd show were supposed to receive free tickets for the benefit concert. But according to the BBC, many have been told that they weren't eligible for comp tickets. That's because so many people submitted fake info to get free tickets. Amidst all of the misinformation, Ticketmaster is trying its hardest to the clear the air. And want to ensure that everyone gets fair treatment.
"We have set aside tickets for the 14,200 people who were at the Ariana Grande concert to attend One Love Manchester for free," Ticketmaster explained in a statement. "More than 25,000 people applied for them. Sadly, over 10,000 unscrupulous applications have been made."
But no worries, Ticketmaster is trying their hardest to fix the situation.
"At Ticketmaster we are doing everything we can," the statement continued. "Including extending today's deadline – to ensure that tickets go to the actual fans and not the opportunists or touts who have also been applying for free tickets."
Here's to hoping that it all works out!