We now know the *first* thing Luke says to Rey in "The Last Jedi," and you won't like it
Though we've still got to wait 281 days for Star Wars: The Last Jedi, the first footage of the movie was just screened for Disney shareholders. (Because you're curious: The reviews are all positive so far)
It sounds like the snippet was a few clips from Last Jedi mashed together, and it did a good job of showcasing all our favorite returning characters — Rey! Finn! Chewbacca! And, according to those at the screening, one BIG thing was revealed, too: The first conversation between Rey and MIA Jedi, Luke Skywalker. The Force Awakens ends with Rey's outstretch hand, trying to pass the lightsaber back to Luke. And what happens after that?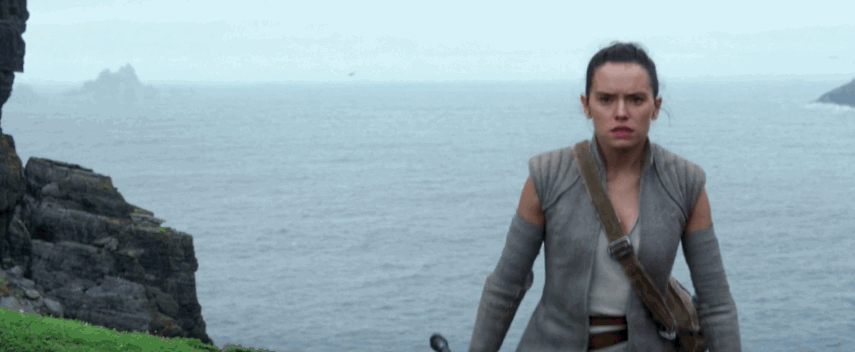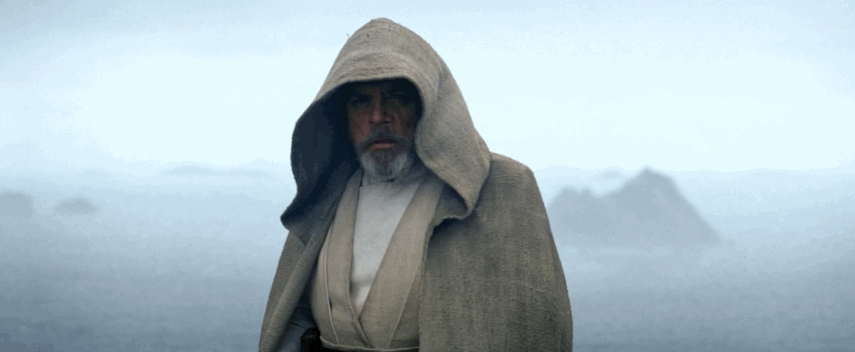 Luke asks Rey one question: "Who are you?"
Um, who is she? Only the most powerful (probably) Jedi in the galaxy right now. Where have you been, Luke? On a secluded, deserted, island surrounded by water in some uncharted solar system? Come on. Luke asking Rey this is the equivalent of him texting her, "new phone, who dis?" SHE HAS YOUR LIGHTSABER.
Maybe not the best opening line Luke. Then again, if someone suddenly appeared on solitary island, you'd ask the same question — and how they got there.
Also, this question doesn't bode well any sort of Rey/Luke fan theories. Hopefully, if Rey were Luke's daughter, he'd, you know, remember her. (Unless this is just one of the ways Luke is taking after Anakin. Darth Vader didn't necessarily know Luke the first time they crossed paths. Not awkward at all.)
At least now we know how their first conversation starts. We're going to have to wait until December 15th to learn how it ends.