Mindy Kaling shared a pic from the "A Wrinkle in Time" set, and we just got shivers of excitement!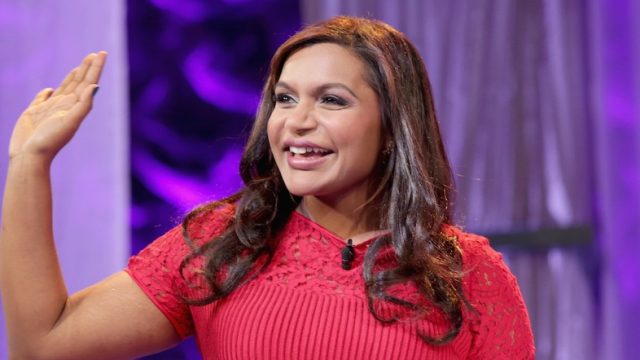 Ever since we heard that Madeleine L'Engle's '60s sci-fi novel A Wrinkle in Time was being adapted into a movie by director Ava DuVernay and Jennifer Lee (the writer of Frozen), and that it's starring Chris Pine, Reese Witherspoon, Zach Galifianakis, Mindy Kaling, and even Oprah, we've been kind of obsessed.  We mean, this was one of our absolute most beloved childhood books, and it's being brought to us by some of our absolute favorite people. And this means we've also been totally eager for any and all  behind-the-scene glimpses into the set.
And hey, cast member Mindy Kaling has answered our prayers! You've always got our back, girl.
No caption here, it's just simply her chair branded with her character name, Mrs. Who. Granted it isn't much, but we'll take it! Cheers, Mindy.
If you're not familiar with the story of A Wrinkle in Time, it follows the mysterious disappearance of a scientist, and the journey of a young girl to find him…in space. Kaling's character Mrs. Who is a supernatural being (along with Mrs. Whatsit and Mrs. Which) who play a role in sending the girl off on her mad adventure. Yup, it's pretty epic.
Reese Witherspoon also posted a relevant on-set snap, and in the background you can see a framed picture of the book cover.
https://www.instagram.com/p/BPYJ9Lzg-5e
Here's Ava DuVernay on set, making the magic happen.
We're so glad that this weighty story is in the hands of all these talented people! Now excuse us while we go re-read the book from cover-to-cover. Because we have to do something while we wait for the movie.