J.K. Rowling just gave us a HUGE insight into the timeline for "Fantastic Beasts" and we are stoked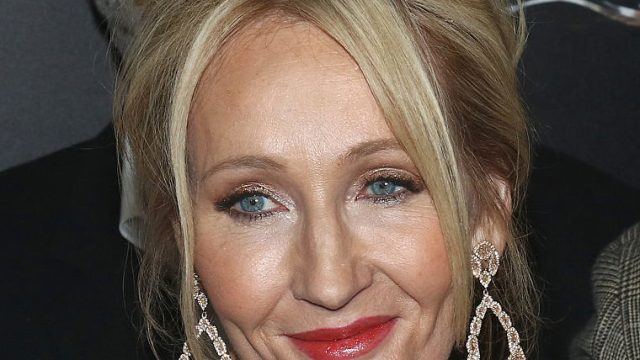 Wizards, muggles, and Harry Potter fans, listen up: We've got a whole lot of news about the Fantastic Beasts and Where to Find Them movie that hits theaters in LESS THAN A WEEK, on Friday, November 18.
We know already that the saga is going to be split into five parts — yup, that's a whole lot more of the Magical Wizarding World coming your way. And the film(s) will feature two characters you already know, mainly Gellert Grindelwald and Albus Dumbledore.
YES. That is right. Dumbledore and Grindelwald will be making an appearance in Fantastic Beasts..at some point.
Thanks to Cinemablend, we now have more insight into the Fantastic Beasts timeline, and it's huge.
Firstly, J.K. Rowling confirmed to Variety that the film is going to cover 19 years, which is a pretty specific amount of time.
"Originally, to tell you the truth, we said a trilogy as a placeholder...It's ambitious to tell it in five because we're spanning 19 years. But I can see an arc. So, that's how it happened. It came out of the material."
But wait. Cinemablend points out that the movie takes place in 1926. And 19 years from then would be…1945.
Do you remember what happened in 1945? That's the year Dumbledore and best-friend-turned-enemy, Grindelwald, had their epic battle.
While Rowling hasn't specifically that their battle is going to be on-screen, we do know for sure when Dumbledore will be showing up. According to Screenrants, Fantastic Beasts director David Yates says we'll see him in movie #2!
"In the second movie Dumbledore comes back. He's got a couple of good scenes with Newt… We're discussing who would play Dumbledore, any suggestions would be good.
We CANNOT wait until movie 2 now! Until then, we'll satisfy ourselves with Eddie Redmayne's surely incredible performance as magizoologist Newt Scamander on Friday.