Disney's taking us on a behind-the-scenes look at the music for "Moana"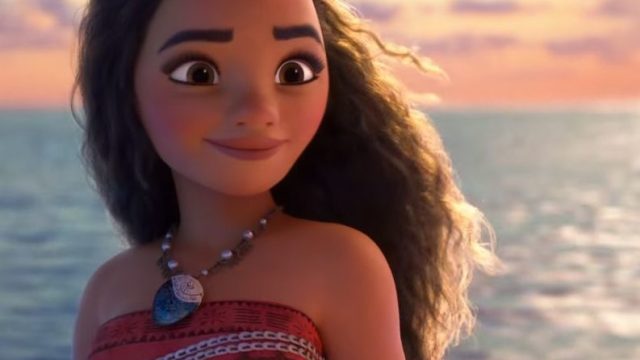 Disney's Moana was one of our favorite films of the year. The movie, which is based on Polynesian mythology, is about a teen girl, Moana, who goes on an adventure (with an unwilling demigod sidekick) to reunite a mystical stone with a goddess and save her family — along with her entire village. No pressure.
Like most Disney films, Moana features a hella strong woman who overcomes tremendous obstacles…and incredible music.
While the film itself is ?, the music for Moana adds levity to the film that wouldn't have felt complete without it. The music was helmed by Lin-Manuel Miranda (seriously, the guy does everything), Mark Mancina, and Opetaia Foa'i. Now, Disney is taking us behind the music and giving us an inside look at how the music for Moana was created.
Are you ready for some Moana chills that will make you FEEL things?
In the exclusive clip, Miranda reveals that Mancina, Foa'i, and he instantly clicked in coming together for the music, but for them, seeing the voice of Moana, Auli'i Cravalho, audition for the role was the final piece of the puzzle.
"There was a worldwide search and you know, she came in and took a crack at 'How Far I'll go' and just blew us away, Miranda explains. "We were able to push our musical storytelling even further because we had this ringer in Auli'i.
[tempo-video id="5323375225001″ account="4607804089001″]
Auli'i's debut performance as Moana in the film was widely praised and we agree that she made Moana come to life. She'll be performing the Academy Award nominated "How Far I'll Go" with Miranda at the ceremony on February 26th. We can't wait to watch.
And, if you're craving even MORE Moana, you can listening to Auli'i powerhouse vocals every day for the rest of your life when Moana hits Amazon and iTunes on February 21st, and DVD shelves on March 7th.