Katy Perry got tearful while paying tribute to the victims of the Manchester attack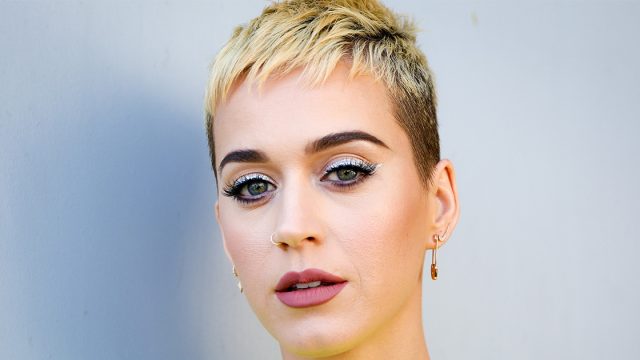 While performing at an intimate concert in London last night, Katy Perry got tearful during a tribute to the victims of the Manchester attack, and dedicated a performance of her track "Part of Me" to those affected.
The singer had previously sent her thoughts to those affected via social media, sharing how devastated and heartbroken she was for the families, friends, and loved ones of all those involved. Katy also sent her thoughts to Ariana, while saying how upset she was for the state of the world.
Sadly, on Monday night an Ariana Grande concert in Manchester, England, was targeted by a suicide bomber, with 22 individuals losing their lives, and many more being injured. Ariana later decided to postpone and cancel some dates of her "Dangerous Woman World Tour," which was due to stop in London for two dates this week.
Performing a small concert ahead of the release of her new album, Witness, Katy Perry paused her show to pay tribute to those affected, including the individuals who lost their lives in this heinous and horrific attack.
The singer shared with the 100-strong crowd at the Water Rats pub in London what a difficult week it had been for many people.
"It was hard for you guys, I know that, it was hard for me, because we all love music," she said. "We're all listening to the same music. And you think about it and you think, 'That's my friend, that's my sister, that's my brother, that's my cousin, that's the person that loves music.' "It's awful, it's awful. It's awful."
The singer got visibly tearful during her tribute, before giving her speech a defiant ending.
"And whatever you can do to help, you should. If you can't do anything, that's fine. But what you should do is not let them win….They can never take that part away from us ever, ever."
https://www.youtube.com/watch?v=A0LJDvs9SFU?feature=oembed
Holding a moment of silence in remembrance of those who lost their lives, Katy then performed an emotionally charged acoustic version of "Part of Me."
https://www.youtube.com/watch?v=2Fko7_SV3Lc?feature=oembed
Katy Perry's tribute follows Nicki Minaj's defiant call that she wouldn't operate in fear following the terrorist attack, as well as touching messages from Ariana's manager, Scooter Braun.
If you're wondering how you can help the victims of the tragic attack in Manchester, visit here.